Top News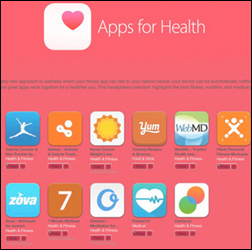 Apple's HealthKit health data aggregation system and the apps that use it go live after being pulled previously from the initial iOS 8 rollout due to unspecified bugs. Some HealthKit-powered apps that are back in the App Store after the iOS 8.0.2 update are FitPort, MyFitnessPal, WebMD for iPhone, HealthyNow from Cerner Wellness, and Carrot Fit. Drchrono has also joined the HealthKit club with the launch of its OnPatient PHR with a HealthKit integration on iOS 8. The integration enables patients to import data from the health app into their PHR, and to then send it to their physician.
---
HIStalk Practice Announcements and Requests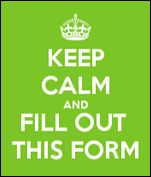 Today is the last day to submit your company's information for inclusion in our annual MGMA "Must-See" Exhibitors Guide. (Don't worry, it won't take more than five minutes.) Current HIStalk sponsors are invited to fill out this brief form to ensure a spot in the digital guide. We'll also include contact information for companies not exhibiting but looking to schedule one-on-one meetings.
Mr. H created a new poll at HIStalk.com that I consider very appropriate to share with the HIStalk Practice community: Is it OK for an EHR vendor to block system access to a late-paying practice or hospital? Leave a comment after voting with your thoughts.

Don't miss the latest DoD EHR update from Dim-Sum. I chuckled while reading his words on Intermountain joining Team Leidos. They thought-provokingly tumble after one another in the same manner as his webinar presentation a few weeks ago.
Watching: Life hacks from the Crazy Russian Hacker. Taras Kulakov seems to have found a way to do everything in life better, and presumably make a living documenting it all on YouTube. If only the healthcare industry could incorporate change just as easily. Check it out.
---
Webinars


October 7 (Tuesday) 1:00 pm ET. Breakthrough Research and the Digital Consumer: Achieving Results Using Online Content. Presented by DocuSign. Presenters: BJ Rimel, MD, associate director of gynecologic oncology clinical trials in the Department of Obstetrics and Gynecology, Cedars-Sinai Medical Center; Jennifer Royer, head of life sciences product marketing, DocuSugn. Learn how Dr. Rimel has achieved breakthrough results using a digital consent process for women's research trials. The impact that Cedars-Sinai has achieved in digitizing and simplifying a previously cumbersome, paper-based process paves the way for doctors and researchers around the world to improve treatments.
---
Acquisitions, Funding, Business, and Stock
Conifer Health Solutions agrees to acquire physician practice business solutions vendor SPi Healthcare for $235 million. SPi CEO John O'Donnell will join Conifer's senior management team, reporting to President and CEO Stephen Mooney. The transaction is expected to close in Q4 2014.
---
Announcements and Implementations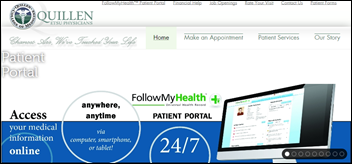 Quillen ETSU Physicians (TN) goes live on the Allscripts FollowMyHealth patient portal. Other area medical groups, including State of Franklin Healthcare Associates (TN) and Mountain States Health Alliance (TN) clinics will follow later this week.
Mobile health technology company Generation One and employer healthcare payment technology firm Difference Card join the Population Health Alliance.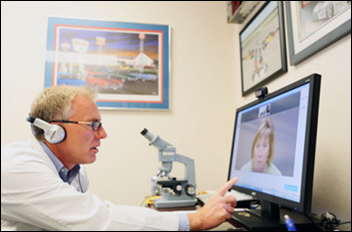 The Hutchinson Clinic (KS) implements a telemedicine program to offer diagnosis and consulting services to patients in rural areas and the state prison system. Clinic IT department spokesman Bob Davidson notes cost for the setup is about $700 per doctor, while cost to the agency coordinating the services can range from $10,000 to $50,000, depending on the equipment required.
Practice Fusion announces that its customers will soon be able to order, manage, and receive lab test results within its EHR through Quest Diagnostics. Physicians will also have the option to share test results with patients through the Patient Fusion portal.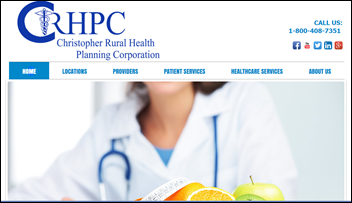 Christopher Rural Health Planning Corp. (IL) implements the eClinicalWorks EHR at its 13 locations. The federally qualified health center will also implement eCW's patient portal, check-in kiosk, and scribe aid.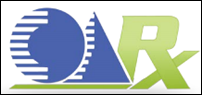 Office Ally integrates the new OA-Rx e-prescribing module into its Practice Mate PM software and EHR 24/7 application. The news follows last month's announcement that over 100 healthcare labs nationwide have connected to EHR 24/7. The company is partnering with Surescripts to link with 93 percent of US pharmacies.
---
Government and Politics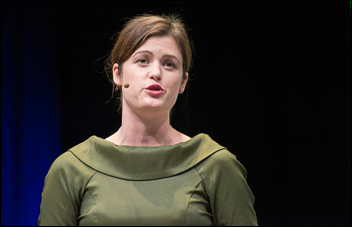 Code for America narrows its mission to focus on supplying free and open-sourced tech development for government services to three areas – health, economic development, and safety and justice. CfA will focus on tasks that will coordinate healthcare IT development and match-make apps to community pain points. Rebecca Coelius, CfA's new health portfolio lead, noted that, "It's not just about the people who receive services … it's also about the people who are public servants within our systems who often have inadequate tools to get the job done."
An investigation finds that HHS paid WebMD $14 million to promote the Affordable Care Act.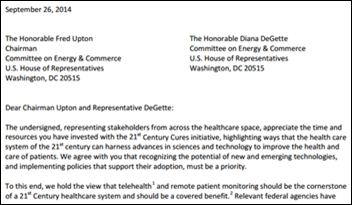 The Telecommunications Industry Association and a dozen other industry groups send a letter to the House Energy & Commerce Committee urging Congress to address gaps in Medicare that limit patient access to new technology. Specific requests mentioned in the missive include:
Authorize use of telehealth for all ACOs and bundled payments programs.
Authorize remote patient monitoring for congestive heart failure and chronic obstructive pulmonary disease, and diabetes in the case of federally qualified health centers FQHCs.
Authorize the use of telehealth payments for population health management to include all critical access hospitals and FQHCs.
Facilitate care for Medicare patients by allowing video visits and remote monitoring.
---
Research and Innovation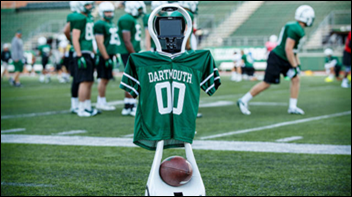 Dartmouth-Hitchcock's Center for Telehealth partners with Dartmouth Athletics and Recreation to put a telemedicine robot on the sidelines at home football games. The robot is part of a Dartmouth initiative to provide real-time, emergency clinical support via telemedicine to the school's 34 Division 1 varsity athletic teams.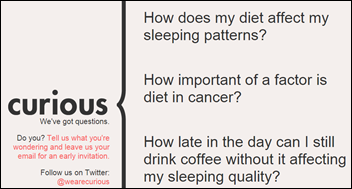 This article highlights the impact Apple Watch will have on burgeoning technologies like Curious. The platform synthesizes genetic information, microbiomic profiles, personal traumas and life events, and biometrics collected by wearables, and then analyzes it to help users understand what's causing, helping, or exacerbating various health conditions. The startup goes into beta testing in November. Curious co-founder Linda Avey also co-founded 23andMe.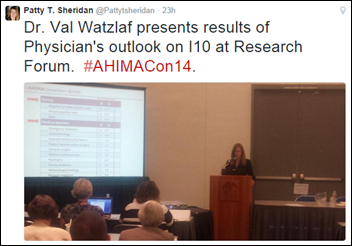 An AHIMA study presented at the association's annual conference finds that top priorities for physicians making the transition to ICD-10 include EHR software readiness, increasing documentation specificity and time, and overcoming inadequate training methods and content. This year marks the first in four that I have missed the conference. I'm a bit bummed I didn't have an excuse to travel to San Diego for keynotes from celebrity digital health practitioner Eric Topol, MD and ONC National Coordinator Karen DeSalvo, MD. I'll happily experience the conference vicariously through reader reviews. Feel free to send me your impressions and images of the event.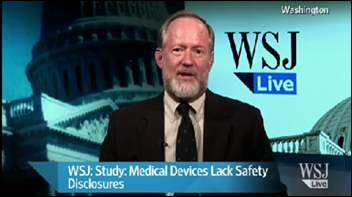 Research finds that 42 of 50 medical devices cleared by the FDA over five years lack data verifying their safety and effectiveness, despite a law that calls for sufficient detail to justify their FDA clearance. With reports of caregivers hacking into medical devices for easier use, it seems the FDA has its work cut out for it when it comes to truly verifying the aforementioned attributes, not to mention security.
---
Other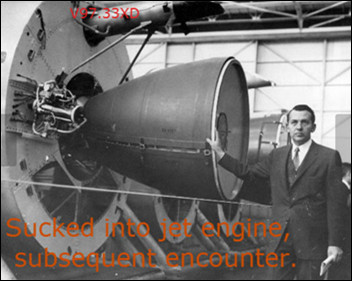 The Medical Association of the State of Alabama attempts to make its case for further delay of ICD-10 with a list of "Top 10 Craziest ICD-10 Codes."

Local media highlights the growing frustration many small-practice physicians have with EHRs. Comments from Jacqueline Fincher, MD stand out:
"The recording of so much extraneous information as part of the clinical record is putting so much garbage in the charts that is not medically relevant and makes the important medical information like a needle in a haystack at times."

"When I review an ER report or other report from another physician or hospital, I just want to quickly and concisely know — why was the patient there and what did you do for the patient. You'd be shocked how difficult and how long it takes to wade through pages and pages of irrelevant information just to get to the important stuff that helps me and others take care of the patient."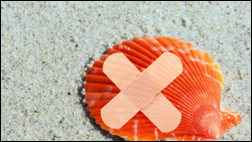 The HITRUST cybersecurity alliance issues a warning to the healthcare industry regarding the Shellshock software vulnerability: "We base the assessment that Shellshock is a more serious vulnerability than Heartbleed on the ability of potential perpetrators to use the exploit to craft malicious code that enables them to gain complete control of a compromised server. HITRUST recommends organizations review their information security controls, or if unable, then focus on those specifically related to cyber security."
---
People

Bennett Lauber (The Usability People) joins the ONC Health IT Policy Committee: Implementation, Usability, and Safety Workgroup.

Morris Collen, MD (Kaiser Permanente) passes away at the age of 100. Cullen was a founding partner of The Permanente Medical Group, and is considered to be "a pioneer in the use of computers in medicine."


Mark Savage (National Partnership for Women & Families) and Beth Ginzinger (Anthem Blue Cross), RN join the Cal INDEX board of directors.
---
Sponsor Updates
Billian's HealthDATA shares 10 recent healthcare CIO placements.
Greenway becomes the first ambulatory information provider to have a solution recognized as a Validated System by Healtheway's eHealth Exchange Product Testing Program.
Aprima offers electronic prior authorization through Surescripts connection.
---
Contacts
Mr. H, Lorre, Jennifer, Dr. Jayne, Dr. Gregg, Lt. Dan, Dr. Travis
More news: HIStalk, HIStalk Connect.
Get HIStalk Practice  updates.
Contact us online.