Top News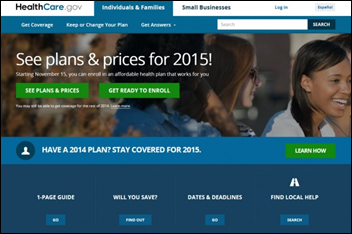 Healthcare.gov goes live in 37 states for "window shopping" nearly a week before it's officially scheduled to launch for open enrollment. HHS Principal Deputy Administrator Andy Slavitt said the browsing "functionality has been ready for a while … (but) obviously we've been continuing to test it." Critics have already weighed in – positively, thus far, noting that the site is "night and day" compared to last year due to improved responsiveness and ease of use on mobile devices. (On a side note, Healthcare.com – a health insurance policy comparison website that's been around since 2006 – is raising $7.5 million to expand its services.)
---
Webinars
November 12 (Wednesday) 1:00 ET. Three Ways to Improve Care Transitions Using an HIE Encounter Notification Service. Sponsored by Audacious Inquiry. Presenters: Steven Kravet, MD, MBA, FACP, president, Johns Hopkins Community Physicians; Jennifer Bailey, senior director of quality and transformation, Johns Hopkins Community Physicians; Robert Horst, principal, Audacious Inquiry. Johns Hopkins Community Physicians reduced readmissions and improved quality by implementing a real-time, ADT-based encounter notification service (ENS) to keep the member's healthcare team informed during transitions in care. Johns Hopkins presenters will describe the clinical, operational, and financial value of the ENS for care coordination along with its technology underpinnings.
November 18 (Tuesday) 1:00 ET. Cerner Takeover of Siemens, Are You Ready? Sponsored by HIStalk. Presenters: Frank L. Poggio, president and CEO, The Kelzon Group; Vince Ciotti, principal, HIS Professionals. The Cerner acquisition of Siemens impacts 1,000 hospitals that could be forced into a "take it or leave it" situation based on lessons learned from similar takeovers. This webinar will review the possible fate of each Siemens HIS product, the impact of the acquisition on ongoing R&D, available market alternatives, and steps Siemens clients should take to prepare.
November 19 (Wednesday) 1:00 ET. Improving Trial Accrual by Engaging the Digital Healthcare Consumer. Sponsored by DocuSign. Presenters: B. J. Rimel, MD, gynecologic oncologist, Cedars-Sinai Medial Center; Jennifer Royer, product marketing, DocuSign. The Women's Cancer Program increased trial accrual five-fold by implementing an online registry that links participants to research studies, digitizing and simplifying a cumbersome, paper-based process. This webinar will describe the use of e-consents and social marketing to engage a broader population and advance research while saving time and reducing costs.
---
Acquisitions, Funding, Business, and Stock
CompuGroup Medical US will move its headquarters from Boston to Phoenix on January 1.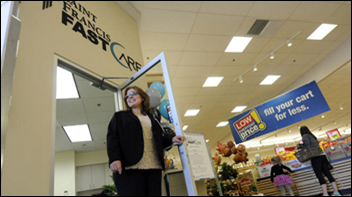 The first of several planned Saint Francis FastCare primary-care clinics in Connecticut opens in a local Super Stop & Shop. A local state representative jokingly refers to it as the "Stop & Shot."
---
Announcements and Implementations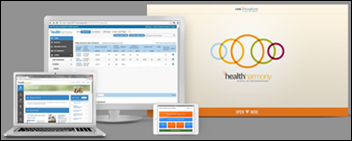 Intel-GE Care Innovations launches the Health Harmony remote patient monitoring system. The company partnered with optimization technology firm Affinova to ensure the new system presented the most consumer-friendly design.

Medical Mime introduces a new EHR system for therapists working at drug and alcohol treatment centers.
Amazing Charts announces the GA of its Pri-Med InLight EHR beginning next month. Both the Amazing Charts EHR and InLight EHR will incorporate Wolters Kluwer Health Integrated Patient Education resources by 2015.
Envision Medical Group (MI) chooses Aprima's RCM services.
---
Government and Politics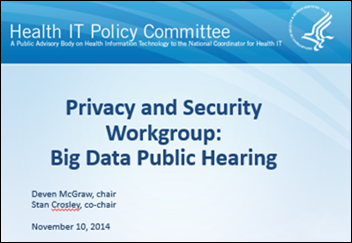 The HIT Policy Committee's Privacy and Security Workgroup meets to plan for its early December "Big Data Hearing," which will cover current law, opportunities, challenges, and protections.

The Massachusetts medical board makes its final recommendations for a law going into effect in January 2015 that will require all physicians to demonstrate EHR proficiency and Meaningful Use skills. The final wording hasn't been approved, but proposed regulations would require physicians to meet one of the following:
Participate as an EP in MU Stage 1.
Be employed, contracted, or credentialed by a hospital that is participating in MU Stage 1.
Complete a three-hour accredited CME program on EHRs.
Sign up for Massachusetts Health information Highway.

In other Massachusetts news, the Massachusetts eHealth Institute is offering $6.7 million in grants to behavioral health providers and long-term acute care facilities in the hopes of increasing their access to EHRs. Grant payments will range from $5,000 to $30,000 each, and will be offered in stages based on adoption progress.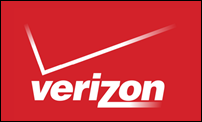 Verizon receives security clearance from HHS to sell its cloud services to the federal government.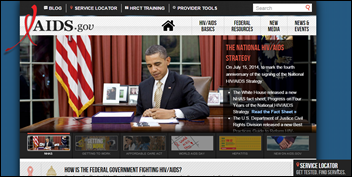 Two AIDS-related websites run by the federal government finally begin routine encryption of user data. Prior to new encryption standards implemented this month, the sites risked exposing the identities and sometimes locations of visitors when they used search boxes to find nearby facilities offering HIV testing, treatment, and other services.
Presidents from eight healthcare associations, including the American Academy of Family Physicians, American Academy of Pediatrics, and American College of Physicians pen a blog stating their support for Surgeon General nominee Vivek Murthy, MD. They emphasize that, "This is no time for politics to overshadow the important work that lies ahead for our country. Let us rise above our minor differences and recognize that Dr. Vivek Murthy has the experience, vision, and passion to be our next Surgeon General."
---
Research and Innovation

Just in time for the holidays and New Year's resolutions, Fitbug launches the KiQplan app, which takes data from fitness trackers and smartphone apps and then uses it to build 12-week personal fitness plans to help users achieve specific goals. Four plans are now available, with more expected to launch in 2015.
---
People

Michael Chris Gibbons, MD (Johns Hopkins University) joins the FCC as distinguished scholar in residence, where he will provide expertise in healthcare IT, population health, and analytics.
---
Other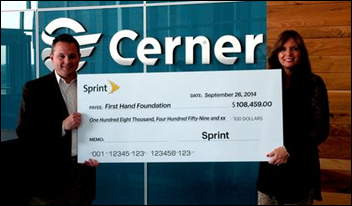 Cerner employees donate over 7,400 used mobile devices as part of the Sprint Buyback Program, raising over $108,000 for First Hand Foundation. The funds were used to provide free health screenings to more than 8,500 Kansas City elementary school students.

Rob Lamberts, MD sends out this tweet, subsequently picked up by NPR in yet another piece on why physicians are frustrated with EHRs. (Why in the world would the EHR send patient results via fax instead of secure messaging? Please explain this absurdity via the comments section below.)
Press Ganey CMO Thomas Lee, MD and Harvard Business School Professor Michael Porter lay out a six-step "strategic agenda" for moving to a high-value healthcare delivery system:
Organize into integrated practice units.
Measure outcomes and costs for every patient.
Move to bundled payments for care cycles.
Integrate care delivery systems.
Expand geographic reach.
Build an enabling information technology platform.
Amy Rothenberg, ND explains how ballroom dancing has made her a better physician.
This article provides a comprehensive overview of the state of HIE in New York, focusing particularly on the progress made by Southern Tier Healthlink, HealtheConnection, and Rochester RHIO. All 10 HIEs in New York are expected to be connected to each other by mid-2015, making the Statewide Health Information Network of New York (SHIN-NY) one of the largest HIEs in the country.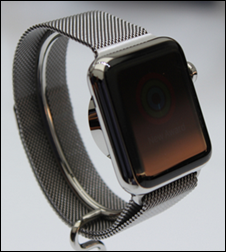 Rumors surface that Apple Watch stainless steel models will retail for $500, while gold models could cost $4,000 and up. Companies looking to give away the new watch at HIMSS 15 are in luck, as the company has alluded to the fact that it will be available in late February. I assume most vendors will stick with the $349 model.
---
Contacts
Mr. H, Lorre, Jennifer, Dr. Jayne, Dr. Gregg, Lt. Dan, Dr. Travis
More news: HIStalk, HIStalk Connect.
Get HIStalk Practice  updates.
Contact us online.