Top News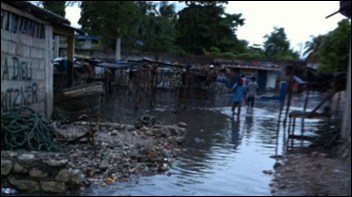 Teladoc and Doctor on Demand provide free virtual consults to patients in Hurricane Matthew evacuation zones. The company has set up dedicated hotlines in Florida, Georgia, and the Carolinas. While the need for such services stateside is without question, I'd be remiss if I didn't also mention the huge need for relief resources in Haiti, where the death toll has surpassed 1,000 and a cholera outbreak is in full swing. The Weather Channel has put together a list of humanitarian organizations accepting donations for all affected areas.
---
HIStalk Practice Announcements and Requests
Thanks to the following sponsors, new and renewing, that recently supported HIStalk Practice, HIStalk, and HIStalk Connect. Click a logo for more information. Email Lorre if you'd like to join club.
If you're a HIStalk Practice, HIStalk, or HIStalk Connect sponsor exhibiting at MGMA, complete this form and I'll include your company in our downloadable exhibitors guide. The conference kicks off October 30 in San Francisco.
---
Webinars
October 13 (Thursday) 2:00 ET. "Glycemic Control During Therapeutic Hypothermia." Sponsored by Monarch Medical Technologies. Presenter: Tracey Melhuish, RN, MSN, clinical practice specialist, Holy Cross Hospital (FL). Using therapeutic hypothermia (TH) as a method of care can present risks of hyperglycemia, hypoglycemia, and blood glucose variability. Maintaining safe glucose levels during the cooling and rewarming phases of TH reduces the risks of adverse events. Tracey Melhuish, author of "Linking Hypothermia and Hyperglycemia," will share best practices for optimal glucose control during TH and the success Holy Cross Hospital sees while using a computerized glucose management software.


October 25 (Tuesday) 1:30 ET. "Data Privacy/Insider Threat Mitigation: What Hospitals Can Learn From Other Industries." Sponsored by HIStalk. Presenters: Robert Kuller, chief commercial officer, Haystack Informatics; Mitchell Parker, CISSP, executive director of information security and compliance, Indiana University Health. Cybersecurity insurers believe that hospitals are too focused on perimeter threats, ransomware, and the threat of OCR audits instead of insider threats, which are far more common but less likely to earn media attention. Attendees will learn how behavior analytics is being used to profile insiders and detect unusual behaviors proactively and to place privacy/insider risk within the risk management matrix.
November 9 (Wednesday) 1:00 ET. "How to Create Healthcare Apps That Get Used and Maybe Even Loved." Sponsored by MedData. Presenter: Jeff Harper, founder and CEO, Duet Health. Patients, clinicians, and hospital employees are also consumers who manage many aspects of their non-medical lives on their mobile devices. Don't crush their high technology expectations with poorly designed, seldom used apps that tarnish your carefully protected image. Your app represents your brand and carries high expectations on both sides. This webinar will describe how to build a mobile healthcare app that puts the user first, meets their needs (which are often different from their wants), creates "stickiness," and delivers the expected benefits to everyone involved.
Contact Lorre for webinar services. View previous webinars on our HIStalk webinars YouTube channel.
---
Acquisitions, Funding, Business, and Stock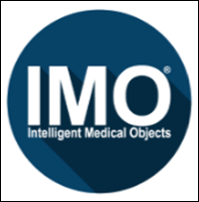 Intelligent Medical Objects confirms that private equity firm Warburg Pincus has made a growth capital investment in its medical terminology content and services. IMO CEO Frank Naeymi-Rad says the company will use the funds to further develop its technology and presence in international markets.
---
Announcements and Implementations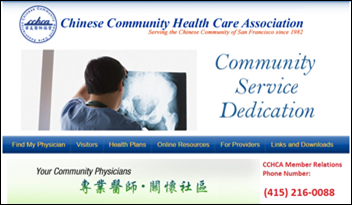 San Francisco-based Chinese Community Health Care Association implements NextGate's Enterprise Master Patient Index technology. The independent physician association will use the EMPI tool to attach a unique identifier to patient records for easier sharing among its 200 members, 100 affiliates, and the 10 different EHRs they use to care for 45,000 patients in a variety of Asian languages.
---
Telemedicine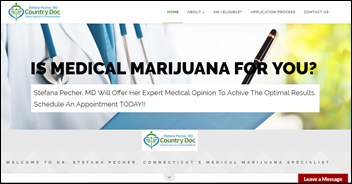 The Country Doc Walk-In & Wellness Center (CT) offers telemedicine services for patients seeking medical marijuana consultations.
Springfield, MO-based Group Benefit Services adds telemedicine services from Teladoc to member benefits.
---
People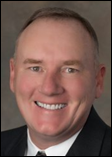 Kent Rowe (ZirMed) joins Clinicient as CEO.
---
Research and Innovation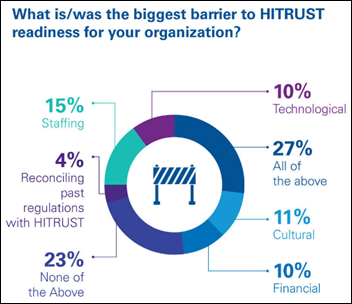 A KPMG survey reveals that business associates are woefully unprepared to meet marketplace standards like HITRUST CSF certification for protecting health information and maintaining HIPAA compliance – a sentiment that seems parallel to the readiness of providers when it comes to cybersecurity prep. Just 7 percent of respondents believe their organizations are completely ready for the voluntary assessment, and 8 percent report they are far along in implementation. As noted above, top barriers to HITRUST readiness include staffing, technology, cultural, and financial.
Peer60 publishes "The Physician's Take on EHR Suppliers 2016," which surveyed around 1,000 doctors (75 percent of them in ambulatory practice) about EHRs. Adoption was 85 percent, with the most common systems being those from Epic, Cerner, and Allscripts. Most respondents say they aren't planning to replace their current systems. Top-ranked Epic joined its competitors in scoring low in Net Promoter Score, but few of Epic's users reported specific problems or plans to replace it. Usability topped the list of user concerns for all systems, while first-time adopters say cost is what's holding them back. As Peer60 points out, the market seems to violate Economics 101 in that users are nearly universally unsatisfied with their systems, but don't see more attractive alternatives.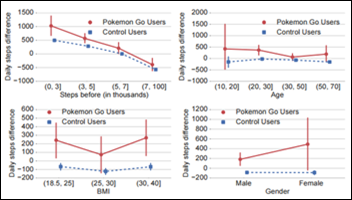 Perhaps the Surgeon General should have stepped it up with Pokemon Go … A Microsoft Research study finds that 1,500 US Pokemon Go users took a collective 144 billion steps during the peak utilization months of July and August. Researchers have even gone so far as to surmise that such enhanced activity could even considerably increase life expectancies. "I find the life expectancy analysis intriguing because it highlights the massive impact that games like Pokémon Go could have on public health, the fact that an app could have a measurable impact on US-wide life expectancy," says lead researcher Tim Althoff. "However, the analysis is based on the assumption that Pokemon Go would be able to sustain the high levels of engagement. This is certainly their goal but our analyses also highlight that this is their main challenge."
A survey of 220 family physicians finds that a majority use mobile devices to access healthcare information more than 10 times a day. An overwhelming majority agree that such access has changed the dynamic of office visits, though that dynamic means different things to different providers. For example, 34 percent say patients arrive more informed and prepared, though a similar percentage report patients arriving misinformed. Most interesting to me is the fact that only 28 percent of physicians send information directly to patients via their devices. That stat speaks to a number of influencing factors such as level of HIPAA-compliance and overall privacy/security.
---
Other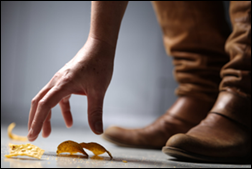 Indiana University School of Medicine Professor of Pediatrics Aaron Carroll puts the recently debunked "five-second rule" into perspective, pointing out that the floor upon which food is dropped is really the least of our worries when it comes to germ transmission. "[O]ur immune systems are pretty hardy," he says. "We've all been touching this dirty stuff for a long time, without knowing it, and doing just fine." He goes on to helpfully list the many household locations and items that pose a greater risk, including fridge and toilet handles, kitchen counters, sponges, wallets, purses … the list really could go on and on.
---
Contacts
Jenn,  Mr. H, Lorre, Dr. Jayne, Dr. Gregg
More news: HIStalk, HIStalk Connect.
Get HIStalk Practice updates.
Contact us online.
Become a sponsor.