Carlos Menendez, MD is medical director of Family Health Services of Darke County in Greenville, OH, and the Ohio Academy of Family Physicians' 2017 Family Physician of the Year. Nearly 200 FHS employees care for 10,000 patients each month across four facilities. The organization is looking at replacing its E-MDs EHR, which it uses for primary and behavioral healthcare, to EClinicalWorks due to difficulty extracting data for reporting requirements as an FQHC. That data extraction difficulty has led FHS to postpone its attestation plans for stage 2 of Meaningful Use. "We anticipate catching up with Meaningful Use after our new EHR is up and running," says Menendez. "The new system will help solve this [data extraction] problem," he adds. "EClinicalWorks also offers modules for behavioral health staff, dental, and eye care providers, thus allowing our entire center to work with a single software system. We hope to transition to the new system by first quarter of 2018."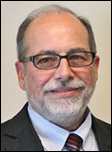 How have you seen the role of community health centers change during your time as a practicing physician – particularly in rural communities?
Community health centers have been able to considerably expand access to healthcare, largely as a result of the Affordable Care Act. We were able to convert to an EHR, add dental services, and upgrade our physical plant. Similar expansions have occurred across the country. As a result, our health centers are seeing more patients and providing more services.
The opioid epidemic and physician burnout seem to be the two biggest issues facing physicians. How is your organization dealing with the epidemic?
Unfortunately Darke County has not been spared from the opioid epidemic. We have established an Addiction Recovery Team, headed by Laurie White to help our center deal with this problem. Anna Hatic, DO serves as the physician champion and clinical leader for this team. They meet regularly with other community organizations. They have helped update our procedures and protocols. We have been administering Vivitrol and hope to soon offer Suboxone as a treatment option. Their most valuable contribution has been the education of our clinical staff.
Is burnout a hot topic in the physician's lounge? What are your thoughts on technology as a contributing factor?
Burnout is not only a topic that has been discussed, but has also been identified as an area of priority. We have a burnout team headed by Sherry Adkins, MD. They have been able to assess the severity of this problem at our center and provide education and support to battle it. Technology and the time it takes to keep up with entries in the EHR has been the main factor causing burn out. Our hope is that changing to a new system will have a positive impact.
How have you seen healthcare technology help improve access and outcomes during your time at FHS?
Psychiatry has been a significant need for our patients. In 2016, we hired Keith Ashbaugh, MD. Prior to hiring him, we were able to provide psychiatry services through videoconferencing. In addition, patients are able to now reach their clinicians through our patient portal. Our pharmacy's portal is also widely used by Family Health patients. We are also capable of sending notifications via text messages.
Is FHS participating in any coordinated care initiatives right now?
Our office has hired an RN, Jane Urlage, who is our first chronic disease manager. She has been working on protocols for chronic care management CCM. As we explored CCM software options with a representative from CliniSync, an Ohio-based regional IT initiative, we found eClinicalWorks has a very workable CCM feature, so we are looking forward to seeing this in action after we make our transition.
Bonus question: What type of healthcare technology would you like to see FHS implement in the near future? What's on your wish list?
I hope more patients take advantage of our patient portal so that we can communicate electronically. In the future, we hope to allow patients to schedule their own visits through our portal. I look forward to the day when we can offer the option of virtual visits to a patient in their home or wherever they may be through their laptop or phone.
True interoperability – a quick and easy avenue to communicate with and access information from other health care providers – a specialist, a radiology center, hospital or emergent care center – is also on my wish list. Finally, I hope for all EHRs to find a way to make the data entry process easier so that clinicians and nursing staff can spend less time with their computers and more time with their patients.
---
Contacts
More news: HIStalk, HIStalk Connect.
Get HIStalk Practice updates.
Contact us online.
Become a sponsor.