Top News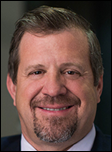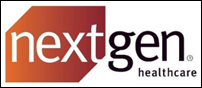 NextGen Healthcare announces that President, CEO, and board member Rusty Frantz has agreed to a "mutual separation" and will step down from his executive roles immediately. Frantz joined the company in 2015 after a seven-year stint at Carefusion, taking over from retiring Steven Plochoki.
---
Webinars
June 24 (Thursday) 2 ET: "Peer-to-Peer Panel: Creating a Better Healthcare Experience in the Post-Pandemic Era." Sponsor: Avtex. Presenters: Mike Pietig, VP of healthcare, Avtex; Matt Durski, director of healthcare patient and member experience, Avtex; Patrick Tuttle, COO, Delta Dental of Kansas; Chad Thorpe, care ambassador, DispatchHealth. The live panel will review the findings of a May 2021 survey about which factors are most important to patients and members who are interacting with healthcare organizations. The panel will provide actionable strategies to improve patient and member engagement and retention, recover revenue, and implement solutions that reduce friction across multiple channels to prioritize care and outreach.
June 30 (Wednesday) 1 ET. "From quantity to quality: The new frontier for clinical data." Sponsor: Intelligent Medical Objects. Presenters: Dale Sanders, chief strategy officer, IMO; John Lee, MD, CMIO, Allegheny Health Network. EHRs generate more healthcare data than ever, but that data is of low quality for secondary uses such as population health, precision medicine, and pandemic management, and its collection burdens clinicians as data entry clerks. The presenters will review ways to reduce clinician EHR burden; describe the importance of standardized, harmonious data; suggest why quality measures strategy needs to be changed; and make the case that clinical data collection as a whole should be re-evaluated.
Previous webinars are on our YouTube channel. Contact Lorre to present your own.
---
Acquisitions, Funding, Business, and Stock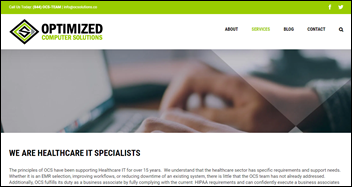 OCS IT opens an office in Cape Coral, Florida. The company offers information security and technology services to a variety of customers, including over 60 medical offices across the state.
Canadian COVID-19 testing company Datametrex acquires telemedicine vendor Medi-Call for $9.7 million.
---
Announcements and Implementations

Palmetto Retina Center implements NextGen's RCM services across its six locations in South Carolina.
---
Other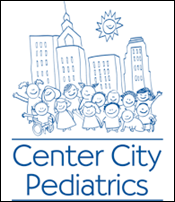 Center City Pediatrics (PA) owner Eric Berger, MD recounts the tough decision-making process that led to him mandating COVID-19 vaccinations for his employees: Four unvaccinated staffers who attended the same birthday party came down with the virus, prompting him to firm up a vaccine policy that had already been in the works. Seven employees quit rather than receive the vaccine. "I felt burned, because we had really gone over and beyond … through the entire epidemic to try to keep people safe," said Berger. "We had just sent out [an email] blast, a week or so before, explaining why we were a safe place for you to bring your child."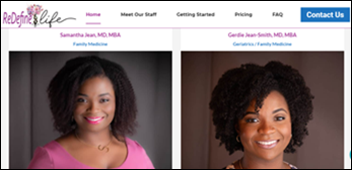 Sisters Gerdie Jean-Smith, MD and Samantha Jean, MD launch ReDefine Life, a concierge telemedicine practice caring for patients in four states. The sisters, who live within half a mile of each other in Fort Myers, Florida, plan on expanding beyond primary care.
---
Sponsor Updates
EClinicalWorks releases a new video, "EClinicalMessenger: Improving Healthcare Through Better Communications."
Blog Posts
---
Contacts
More news: HIStalk.
Get HIStalk Practice updates.
Contact us online.
Become a sponsor.