Top News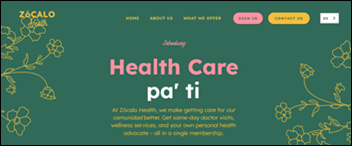 Zócalo Health will use $5 million in seed funding to launch its virtual primary care services for Latino patients in Washington, Texas, and California by the end of the year.


Co-founders Erik Cardenas and Mariza Hardin both hail from Amazon Care.
---
HIStalk Practice Musings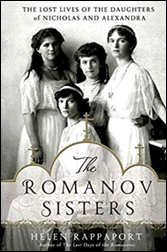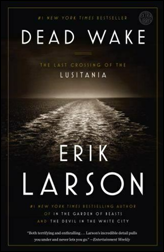 I've been on a bit of a history kick lately, having read "The Romanov Sisters: The Lost Lives of the Daughters of Nicholas and Alexandra" and "Dead Wake: The Last Crossing of the Lusitania" in recent weeks. Despite knowing the tragic ends of both books, I got swept up in the suspenseful narratives created by authors Helen Rappaport and Erik Larson, leaving me eager to learn more about the global stage of the first World War. (If you read "Dead Wake," do yourself a favor and read Larson's footnotes for even more anecdotal observations.) I'd also love to learn more about Russian history. Please contact me with any book suggestions you may have.

My opinion of Walmart Health continues to swing back and forth. Having experienced optometry, primary care, and dental services several times over, I've certainly experienced enough care through the retail clinic – mostly just fine and always affordable. My recent visit to their dental practice in the company of a family member was in keeping with past experiences: The clinic called several days ago to cancel an appointment in October due to staffing issues – something that has happened nearly every time I've had a dental appointment. Fortunately, they were able to fit us in several weeks earlier than the cancelled appointment. Upon arrival for a morning appointment, I noticed that the lobby was filled with patients who had yet to be checked in. Walmart Health staff seemed to be scrambling to power up Epic check-in tablets. Ours wasn't the first appointment of the day, so I wondered if technology issues had plagued the clinic for awhile. Once in the dental chair, the hygienist insisted she couldn't find any record of our past visits. The dentist, however, was able to locate them. The culprit was the practice's recent transition from Zotec's dental software to Epic, which the hygienist was not thrilled about. She told me that the software they were given to train on was markedly different from what they went live on. She also complained about the updates Epic apparently likes to make every so often. In a nutshell, she told she just wants software that she doesn't have to think about, that just lets her do her job. Hopefully, they'll get the kinks worked out soon. I wonder if they'll transition primary care from Athenahealth to Epic in the near future so that medical records are in one place.
---
Webinars
September 22 (Thursday) 1 ET. "ICD-10-CM 2023 Updates and Regulatory Readiness." Sponsor: Intelligent Medical Objects. Presenters: June Bronnert, MSHI, RHIA, marketing director, IMO; Julie Glasgow, MD, marketing manager, IMO. The yearly update to ICD-10-CM is almost here. Prepare your organization for a smooth transition, and avoid any negative impacts to your bottom line, with an in-depth look at the upcoming changes. Listen to IMO's top coding professionals and thought leaders discuss the 2023 ICD-10-CM coding changes. This webinar will review additions, deletions, and other revisions to the ICD-10-CM code set and how to make sure you get properly reimbursed.
Previous webinars are on our YouTube channel. Contact Lorre to present your own.
---
People

Athenahealth names Stacy Simpson (Genpact) chief marketing officer.
---
Announcements and Implementations
Transitions Care, which offers primary care, symptom management, and end-of-life care, implements virtual care management software and services from TimeDoc Health to support its chronic care management programs.
QHSLab announces GA of a digital screening tool for primary care patients who may be suffering long-COVID symptoms.
---
Research and Innovation
KLAS Research publishes an analysis of physician satisfaction with EHRs based on specialty, with pediatric and family medicine physicians expressing the second- and third-highest levels of satisfaction. Ophthalmologists are the least satisfied with their systems. Researchers hope the findings may shed light on physician burnout and retention in light of satisfaction with an organization's technology.

The National Quality Forum publishes a report identifying five recommendations for how EHRs can enable effective care communication and coordination for patient care and quality measurement. They include: collect and share standardized data, optimize usability for patients and caregivers, optimize usability for clinicians, develop novel EHR data elements to improve measurement, and leverage EHR data to fill care measurement gaps. The report was put together by a 31-member committee that met virtually 10 times over the course of 24 months.
---
Contacts
More news: HIStalk.
Get HIStalk Practice updates.
Contact us online.
Become a sponsor.