Patient Relationship Management Key to Attracting (and Keeping) Millennial Patients
By Jim Higgins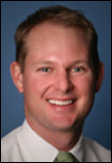 Ask any physician what they think of millennial patients, and you'll often get a skewed perspective of people born between 1980 and the late 1990s. Compare a typical millennial patient with their physician and you'll probably find that they use different technologies, have contrasting communication preferences, and have distinctly different expectations when it comes time for an appointment.
For all the good-natured (and sometimes snarky) ribbing they take, millenials are a presence not to be ignored – especially when it comes to their roles as patients. By 2025, they are expected make up 75 percent of the US workforce. As such, their healthcare needs will grow, along with their earning power. And while millennials love technology (more than nine out of 10 own smartphones), they also love personal attention in the healthcare setting.
As millennials influence the marketplace, a physician practice's success will be increasingly tied to its ability to attract more of this age group. By leveraging new technology platforms to reach millennial patients in compelling ways, healthcare organizations will be in a better position to engage existing patients, improve satisfaction, boost retention — and even save their physicians from burnout.
A Closer Look at Their Technology Habits
As physicians consider the benefits of updating their outreach efforts and business practices to better appeal to millennials, it's important to first understand this demographic via their love of technology. When it comes to finding a doctor, nearly 88 percent of consumers trust online reviews (e.g. Yelp, Healthgrades) as much as personal recommendations. This research shows that millennial patients find significant value in the testimonials of other patients. In terms of scheduling an appointment with their physician of choice, a majority of adults aged 18 to 24 (63.6 percent) said they would prefer using an online calendar over talking on the phone to schedule appointments. Often times, information comes through social media channels: 87 percent of adults online in the US ages 18 to 29 use Facebook; 53 percent use Instagram; 37 percent use Twitter; and 34 percent use Pinterest.
With a wide range of preferences, it's no wonder that millennials require a different engagement strategy. Don't let the stats intimidate you, though; these patients can be loyal consumers once a business has won them over and proven its value.
Reaching Millennials via Patient Relationship Management
Understanding how millennials think is a great start, but only by truly leveraging the right patient relationship management technology will physicians truly be able to target them in a – dare I say it? – meaningful way. PRM technology enables physicians to engage with these patients in a smarter, more personalized way – one that is aligned with their preferences. In doing so, PRM helps a healthcare organization not only attract 20- and 30-somethings, but also engage with patients in a way that will ultimately improve outcomes and retention.
The challenge of engagement is the most pressing issue among providers, who are under more pressure than ever before to seek out new ways to connect with patients between office visits. PRM solutions feature multiple applications, such as appointment reminders and secure messaging. For millennials, text and email is always a better way to connect and ensure scheduled visits aren't missed.
PRM tools can also help a practice boost its marketing efforts and better monitor its online reputation. For example, a practice could use a PRM tool to dispatch a post-visit satisfaction survey immediately after a patient's scheduled appointment to gauge how they thought things went went. A practice would then be able to tailor their outreach to those specific patients moving forward. For example, if a patient was not happy with their visit, the practice could offer immediate resolutions before an issue affects a practice's rating and turns off potential new patients.
The most compelling way a PRM tool sets itself apart from other technology solutions is through its email and social media marketing platforms, which help providers deepen their connection with patients on a regular basis.
Since millennials tend to stay loyal to businesses that they can engage with, leveraging digital technology with the goal of growing great patient relationships helps organizations stay fresh and relevant — while keeping their patients happy.
Jim Higgins is CEO of Solutionreach in Lehi, UT.
---
Contacts
More news: HIStalk, HIStalk Connect.
Get HIStalk Practice updates.
Contact us online.
Become a sponsor.