From Ken Kercheval: "Re: physician practice EMRs. It is going to be an interesting year. Lots of companies will go away. Like they say, 'When the tide goes down, you find out who isn't wearing a swimsuit.' Indeed." We are curious to see if the final economic stimulus legislation will include a requirement that funding is only available for CCHIT-certified products. If that becomes a condition, that should shake the industry up a bit.
California ER doctors file a class-action lawsuit against the state, contending that unless emergency medicine is better funded, the state's emergency care system risks collapse. California ranks last in EDs per capita (seven per one million people compared to the national average of 20 per million people.)
Advantage Healthcare Solutions will be the exclusive provider of physician billing and A/R management services for the employed physicians of State Island University Hospital. Advantage will provide services to more than 20 practices and over 150 physicians.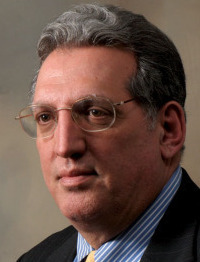 Unlike typical hospital CEO's, the new head of Cape Cod Healthcare lacks MBA or MHA credentials. Richard F. Salluzzo is actually a physician who intends to continue practicing emergency medicine while overseeing the hospitals operations.
Tennessee expands its medical video network to allow physicians to treat pregnant women in rural counties. BCBS of Tennessee Health Foundation has provided $1.8 million in funding to allow perinatologists to view live ultrasounds remotely.
A study in the Journal of the American College of Radiology finds the biggest area of growth for imaging billings is coming from the private office setting. A review of 10 years' worth of Medicare data concludes that imaging billings by non-radiologists in private-office settings grew by 63% between 1996 and 2006.
VirtualHealth Technologies, Inc. completes its $1.5 million financing commitment to Private Access, Inc, a developer of privacy management tools for medical information.
New Milford Orthopedic Associates (CT) selects the SRS hybrid EMR for its six-physician, four-office practice.
Transaction service provide MedAvant Healthcare Solutions appoints Troy Burns as CTO. Burns previously worked at Misys and Payerpath.
The Illinois Medical Society and athenahealth agree to extend discounted pricing to medical society members for athenahealth's PM solution. Approximately 12,000 physicians are members of the medical society.
EMR and PM provider Purkinje is offering free training and installation services for practices signing up during February. Purkinje is a Web-based SaaS solution that costs a flat $399 per month per provider. What is it about human nature that makes us wonder what the catch is? Or why we are reminded of the expression that sometimes "free" isn't free enough? We don't know much about the Purkinje product, so feel free to share any insights you might have.
Biopharmaceutical company Favrille and PHR vendor MyMedicalRecords complete their merger, making MyMedicalRecords a wholly-owned subsidiary of Favrille.
Retail prices charged by doctors in 2008 increased 2.9%, compared to 4.1% in 2007, according to the US Bureau of Labor Statistics. Wholesale prices for physicians increased 1.2% last year compared to 4% the previous year.
Noteworthy Medical Systems, Inc., announces a partnership between Portneuf Medical Center, Medical Resources of Idaho, and the Idaho Association of Physicians to form a community-wide HIE for providers in southeastern Idaho.The medical center and IPA are sponsoring the program designed to provide regional physicians access to Noteworthy's web-based EHR. Leaders anticipate 100 physicians will join the program within the next six months.
HIMSS announces its support for HIT provisions under consideration by Congress.  HIMSS cites three reasons to support HIT investment: 1) the economy will benefit as jobs are created; 2) patients will benefit because of increased safety, and, 3) doctors will benefit because it reduces the current cost barriers.
As you watch the Super Bowl Sunday, consider this (between munching on spicy wings and drinking your beverage of choice, of course):  the headbanging collisions by your favorite football players can lead to impairments in movement and thinking 30 years or more later. If a player suffers multiples concussions, he is more likely to suffer more severe emotional and behavioral problems.  Doctors also advise Super Bowl  TV viewers to be careful.  Emergency rooms are usually busy right after the game, with patients complaining of such ailments as sprains, stomach ailments, and vocal chord damage.