The AMA claims victory after the US Court of Appeals rules that physicians do not have to disclose personal physician payment data. The AMA also launches its redesigned Web site.
Congress take note: a Computerworld article concludes that doctors won't accept EHRs until costs AND risks can be reduced. Agreed. Doctors don't want their productivity to suffer. Reducing risk includes providing EHRs that are intuitive and easy to use.
Charlotte Radiology (NC) selects IMAGINEradiology PM for billing and collections. The practice employs over 70 physicians.
Columbia Doctors, The Physicians and Surgeons of Columbia University selects MxSecure as its transcription vendor of choice to integrate with its Allscripts EHR. MxSecure is implementing a custom interface to move transcribed reports into the Allscripts system. Columbia Doctors includes 1,100 medical practitioners.
FQHC Crusader Community Health (IL) chooses the eClinicalWorks EMR/PM solution for its 54 providers and four locations.
The latest post by Dr. Joel Diamond is a must-read. It's perfect entertainment for the day after the Super Bowl. (Joel says not to feel bad if it makes you laugh).
Dr. Diamond, by the way, is the chief medical officer for dbMotion, which was just chosen by UMass Memorial Health Care (MA) to create a single, interoperable electronic patient record across various IT environments and care areas.
OmniMD's EMR receives SureScripts certification.
Cambridge Health Alliance (MA) will close six of its facilities and reduce headcount by 8% in reaction to state budget cuts. CHA had already frozen hiring and started laying off 300 employees.
A University of Chicago study finds that 90% of hospitalized patients couldn't correctly name even one of the doctors taking care of them. Three quarters had no idea and 60% of the rest were wrong. Unfortunately, remembering a doctor's name isn't necessarily a good thing. Patients able to name one of their physicians were more likely to be unsatisfied with their care.
Quality Systems, the parent company of NextGen Healthcare, reports a 17% jump in net income in its fiscal third quarter, to $13.2 million. Revenue grew 36% to $65.5 million. The bulk of the earnings came from the NextGen division, which posted $61.5 million in revenue (up 40%) and operating income of $22.8 million (up 28%). About $7.5 million of NextGen's revenues came from two separate practice management companies acquired last year.
A Chicago-area cardiologist is charged with billing insurance companies over $13 million for services never provided. A second physician is charged with healthcare fraud in a scheme that involved submitting $500,000 in false claims to exhaust patients' deductibles and collect payments. Must be that Chicago water.
Navigenics develops a physician portal that enables physicians to access the genomic results of consenting patients and incorporate the information into the patient's personalized health plan.
North Medical PC (NY) lays off 50 employees across clinical and support areas. The practice includes more than 70 providers and over 500 employees.
A Washington University (MO) medical practice becomes the first in St. Louis to operate under the "direct access," a.k.a. concierge medicine, model. Patients will pay $500 to $5,000 per year. In a letter to patients, the practice said, "We have become increasingly frustrated by a system that forces doctors to see more and more patients each day to cover an increasing overhead dictated by our association with Medicare and private insurance companies. Physicians and staff are buried under piles of paperwork, which has nothing to do with patient care and all too much to do with insurance company profits. We find this situation intolerable. Under the direct access model, we will no longer be participating in any insurance plans."
An ER physician group at Anne Arundel Medical Center (MD) donates $1 million towards a new emergency department. Doctor's Emergency Services, a group of 25 providers, is making the donation over the next several years.
Premera Blue Cross introduces a real-time cost estimation and claims adjudication tool to advise patients of their healthcare financial responsibilities.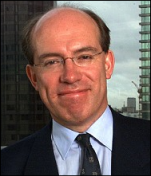 Misys PLC names Sir James Crosby as an independent non-executive director and chairman designate with immediate effect. It is expected that Crosby will succeed Sir Dominic Cadbury as chairman this summer. Misys also announces its half-year numbers: revenue up 22%, profit more than tripled. The company says 55% of its revenues come from healthcare in the US.
A WV doctor and former town mayor is ordered to repay an insurance company $180,000 for blood tests and injections that patients never received. The doctor blames his billing staff and software, says he has nothing to do with billing, and that judges discriminated against him. He was nailed in 2007 for underreporting income from 2000-2002, when he also worked as a day trader.
Tom Daschle not only underpaid his taxes, he's also had cozy relationships with the healthcare industry in the form of speaking fees. Among those paying for his speeches: America's Health Insurance Plans, the National Association of Boards of Pharmacy, and life insurance companies. Obama still wants him to run HHS, but several newspapers think he should bow out. Not likely given that the new treasury secretary (meaning: IRS boss) had tax cheating problems of his own but was confirmed anyway. Honest politicians really are hard to find.
Odd lawsuit: a female plastic surgery patient sues her surgeon and the local TV station for running nude before-and-after surgery pictures of her on the air without her permission. The woman, an image consultant, says she's lost 75% of her business. "I don't blame them. Of course, they'd think I'm an exhibitionist freak."