Aprima Medical Software announces its EHR and PM systems are compatible with Microsoft Windows 7. Seems like new Microsoft updates always get everyone in a tizzy as companies figure out the nuances of the new O/S to ensure it works with the latest application software. I must say I will not be purchasing and loading the Windows 7 upgrade on the day it is released (October 22nd.) I'll stick with Vista for now, with all the flaws I've already uncovered.
The American Academy of Professional Coders introduces an online ICD-10-CM code conversion tool that converts ICD-9-CM codes to ICD-10-CM codes (and vice versa). The tool is free and looks pretty easy to use, even for someone who knows nothing about coding (like me). Note that the site doesn't provide any sort of data conversion of your existing files, but advises you which ICD-10 codes will take the place of the current ICD-9 scheme.
A Canadian medical office experiences every practice's worst EMR nightmare: the permanent loss of patient data. Fairview Medical Clinic in Alberta loses all its electronic patient records from 2004 and 2005 when it switches EMRs. Ouch.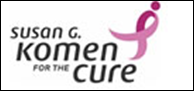 Here's a great, feel-good story. Gateway EDI donates $10,420 to the Denver affiliate of Susan G. Komen for the Cure. At last week's MGMA meeting, Gateway EDI pledged to donate $5 for every attendee who allowed the company to swipe their card. Because attendance numbers were down over last year, card swipes also fell 17% from last year. So, Gateway threw in some extra money to help a great cause.
The teleradiology market is expanding slower than it was a few years ago. Off-hours teleradiology services increased from 15% to 44% from 2003 to 2007, but appears to be leveling.  The fastest growth is in small, city-based practices that don't serve hospitals.
Perhaps the slowed growth is tied to inadequate reimbursement from private insurance, as this article suggests. Proponents of new digital and mobile technologies are encouraging new policies that "recognize the virtues" of telemedicine.
By the way, teleradiology company Virtual Radiologic upgrades its vRad Enterprise Connect product work with new mobile device and speech recognition support.
More and more doctors are saying voice recognition software is now ready for prime time. Updates to products such as Nuance's Dragon NaturallySpeaking have made speech recognition more accurate and robust, making them an increasingly popular EMR input option.
TransforMED, a wholly-owned subsidiary of AAFP, partners with Welch Allyn to help physicians pick their EHR vendor. Even though my initial (cynical) reaction was that practices would only be directed to vendors offering connections to Welch Allyn's devices, the offering actually looks pretty good. Welch Allyn breaks out its EHR Prep-Select Program into three tiers, based on how much help each practice thinks its need. And, the consultants have solid experience. I'd be curious to hear feedback on their services.
Epocrates announces that its drug reference will run on BlackBerrys.
University Children's Eye Center (NJ) selects SRS's hybrid EMR product. The Eye Center's physicians are on faculty at RWJU and St. Peter's University Hospital.
Nuesoft Technologies launches a new EHR offering, NueMD. It is CCHIT-certified but only for 2007 standards (why not go all the way if you are building a new product?) The EHR fully integrates with Nuesoft's PM product to comprise NueMD Complete.
GE introduces a cool new ultrasound device it claims could become the "stethoscope of the 21st century." The pocket-size device, which is about the size of an iPhone, includes a video screen and has an attached wand with a sensor.