The results of this new EMR usage survey indicate that 43.9% of physicians use an EMR, at least partially. However, only 6.4% utilize the full functionality of their systems. The survey used a self-reporting methodology, so the results may not be the most statistically valid. Regardless, adoption is clearly on the rise.
athenahealth names Timothy M. Adams SVP and CFO, taking over for the retiring Carl B. Byers.
Athens Regional Medical Center (GA) selects PeakPractice EMR/PM for the 58 physicians in its network. In a later phase the health system will also offer the solution to affiliated physicians. Athens Regional is a current Eclipsys Sunrise Enterprise client.
FQHC Jordan Valley Community Health Center contracts with NextGen to deploy its EPM/EHR solutions, as well as the NextMD patient portal and Quality Systems' electronic dental record.
MediConnect Global buys PRH company PassportMD. MediConnect provides medical records retrieval, scanning and storage services.  I noticed that Joan Lunden at one time partnered with PassportMD to provide celebrity promotion. No word on the status of her role.
If you want to submit a comment on Meaningful Use criteria, here's a link. Comments are due by March 15th. Note that the reimbursement document isn't up yet.
Allscripts extends a guarantee to physicians that its EHR product will meet the final EHR certification criteria. In addition, Allscripts says they'll extend special financing that includes no payments on EHR purchases for the first six months.
Ingenix also jumps into the guarantee/loan game, announcing that it will offer interest-free loans to practices who buy its CareTracker PM/EMR. In addition to guaranteeing that CareTracker will meet meaningful use technical requirements, Ingenix says it will also help providers qualify for CMS incentive payments. Here's their best pitch, though: the Web-based CareTracker EHR costs only $23,500 over five years, less than the ARRA reimbursement of $44,000 over five years.
This month marks one year since HIStalk Practice made its debut. Many thanks to the sponsors, especially those who jumped on from the start, when we had no subscribers and virtually no readers. While our numbers aren't near HIStalk's level, each month we continue to increase our readership, as well as subscribers. In fact, we'll likely hit 100,000 total visits by the month-end. Thanks readers, for the continued great feedback.
In case you missed it over the weekend, we ran the first of six questions posed to 10 different ambulatory EHR execs. If you are not yet a subscriber, sign up to your right so you don't miss the rest of the series.
The number of physicians and staff members employed by practices are expected to continuing growing over the next eight years. Much of the growth is expected in primary care specialties, where shortages are already occurring. The only position not expected to increase is file clerk, thanks to the growth of the EHRs.
Thanks to Sean Weiland and Mohan Naidu from Piper Jaffrey for sending over their recent report on EHR deal flows. The investment firm predicts a large number of stimulus-induced  EHR deals in the second half of 2010 and in all of 2011. Physician groups may put their deals on the back burner until HHS releases the final certification and meaningful use definitions, but look for more "mega-deals" with hospitals. These deals will likely speed physician adoption, as hospitals buy or subsidy EHRs and attempt to establish connections with providers.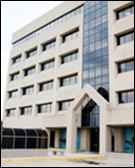 The local paper highlights Cook Children's (TX) newest outpatient clinic, nicknamed the Innovation Clinic. All four of its clinics will go live on athenaclinicals next month.
Allscripts-Misys Healthcare releases its second quarter earnings: revenue grew 32% to $169.3 million, which was in line with analysts' expectations. Allscripts reported a profit of $15.8 million, or 10 cents a share, compared with last year's loss of $6 million, or 5 cents a share. Though bookings grew 16%, it was less than analysts hoped.
Allscripts' sales (and PR) team are working overtime, announcing three new contracts. Renaissance Medical Management Company selects Allscripts EHR/PM for 51 family practice and internal medicine physicians. Renaissance already has 30 affiliated physicians using Allscripts products. Legacy Health (OR) picks Allscripts Care  Management for its six hospitals and two post-acute care facilities. Legacy will deploy the solution on a SaaS-basis. And, Catholic Health Initiatives (CHI) contracts with Allscripts to provide EHR for its 1050 employed physicians. Allscripts solution for CHI's 7,200 affiliated physicians is pending.