Sage Healthcare COO Lindy Benton resigned last week, days before Betty Otter-Nickerson is scheduled to start as CEO. Sage's John Schoutsen shared this note with us: "Lindy has chosen to leave Sage and to pursue new opportunities. Lindy felt it would be best for Betty to start fresh and form her own, independent views of the business. We're thankful for Lindy's contributions while here and looking forward to Betty's leadership."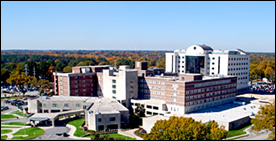 Self Regional Healthcare (SC) selects Allscripts EHR and PM for its 59 employed physicians. Self will also offer Allscripts as the preferred solution for its 200 affiliated physicians.
An Epocrates survey finds that 20% of doctors say they'll be buying an iPad within a year, good news for the company since it has already committed to creating an iPad version of its drug information software.
Would you please help a gal out and complete our first ever HIStalk Practice Reader Survey? It will take but two minutes of your time and will help us with planning for the next year. We promise to read every single comment you take the time to write and will use the input to make sure we are providing readers the most valuable content. Many thanks.
I think I failed to mention this earlier, but HIStalk Practice had a record month in January. The number of visits doubled from a year ago and the e-mail subscriber count keeps going up. Which reminds me: please sign up for the e-mail updates (top right) so you never miss a thing. And if you are interested in joining the great list of sponsors to your left, let me know.
I'm not sure the world needs another EHR option, but new program is making its debut nonetheless. SharEHR is a SaaS solution that allows users to upload files or scanned paper and converts them to a PDF format. Documents can be shared, sorted, and searched. Actually, I wouldn't really call it an EHR if that all it does. Surely no buyer would think a product like this offers enough to qualify for meaningful use, right?
Ingram Micro and NextGen Healthcare form a new distribution relationship that gives Ingram the right to recruit, train, and support new partners to provide NextGen solutions.
Four Michigan medical practices select mPay Gateway to provide point-of-care patient payment processing.
Federal Chief Technology Officer Aneesh Chopra announces the Text4Baby messaging service. The free service is supported by a public-private partnership, including most major wireless carriers. To join Text4Baby, an expectant mother only needs to text "baby," or "bebe" in Spanish, to 511411. Subscribers will get three text messages each week at no charge on content timed to a baby's due date or date of birth and focused on a variety of topics.
Ascension Health becomes the first health system to agree to offer American Well's Online Care to its patients. Using a phone or via the Web, patients will be able to connect with clinicians affiliated with Health Ministries of Ascension Health.
Dr. David Blumenthal says that he wants to "stretch" the healthcare community to qualify for financial incentives for health IT use, but not "break" the community. The national health IT coordinator also believes that health information management will become a core 21st century professional competency. Blumenthal, by the way, is one of the keynote speakers at HIMSS. Mr. H also invited him to our HIStalk party. If he no-shows, then I definitely plan to no-show his keynote.
Speaking of HIMSS, a couple of people supposedly in the know say that registrations for physicians and their administrative staff are up this year. ARRA-related concerns are behind the increase. I've asked the HIMSS folks to verify this and they said they'll provide some specifics later in the week.
The Roaring Fork Valley Physicians IPA (CO) settles with the FTC on charges of price fixing. The 80-member IPA was accused of anticompetitive negotiating tactics against health insurers by orchestrating agreements to set higher prices and refusing to deal with insurers that didn't meet its demands for higher rates. The settlement requires doctors to terminate any contracts with insurers reached using the price-fixing tactics. No mention of any more serious hand slapping, so maybe the IPA got off easy.
A telemedicine program at Massachusetts General is improving communications between attending physicians and ICU staff and helping doctors manager PICU patients round-the-clock. On-call attending physicians can examine patients from home and communicate with on-site staff using real-time video conferencing and robotic gear that includes digital cameras and medical scopes attached to patient beds.
A Texas hospital uses a "speed dating" model to match physicians and patients. The Doc Shop program at Texas Health HEB allows patients to spend 30 minutes talking to five or six doctors to find one that best meets the needs of the patient. The model also provides an unusual way for doctors to market and build their practices, sans the shadchan.