From John "Re: EMR for neurology. I am looking for a practice management solution, to include EMR/EHR for a neurology clinic … ideas please." If you have suggestions, please forward them directly to me. I will compile comments into a single post.
Physicians from more than 860 practices in remote and underserved areas of California will soon be able to connect virtually with specialists in larger hospitals. The University of California, which is overseeing the initiative, just awarded AT&T a $27 million contract for the telecommunications infrastructure that will serve as the backbone for the California Telehealth Network.
Speaking of telehealth, American Well launches Online Care Team Edition, which brings live, on-demand specialist care consults into primary care physician exam rooms. Hawaii Medical Service Association will be the first health plan to deploy the technology.
Greenway Medical Technologies announces a meaningful use guarantee which has a slightly different twist from others we've seen to date. Greenway guarantees that its PrimeSuite EHR meets the reporting functionality and requirements necessary for providers to achieve meaningful use and qualify for stimulus funds. If providers fail to qualify for stimulus dollars, based on concerns with PrimeSuite's certification or reporting standards capability, Greenway will fix the problem and in the interim pay customers an amount equal to any stimulus funds lost.  Different twist, but the onus is still on the physician to use the EMR in a meaningful way.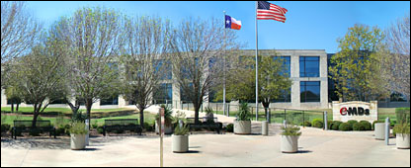 e-MDs announces it has increased its employee count by 36% over the last year. The company has also grown organic sales 36.5% since the beginning of the year.
Only 7% of US residents use personal health records, but that's up from 2.7% last year. Younger individuals with more education and higher incomes are more likely to use PHRs. About 40% of PHR users are more likely to ask their their doctors new questions, and, about the same number say that PHRs made them feel closer to their doctor (the sweetness of that finding makes me smile.)
SourceMedical launches SourceTherapy Billing, a billing service specializing in outsourced revenue cycle and consulting services for physical therapy. The billing service is enabled by SourceMedical's acquisition of Advanced Patient Financial Solutions.
Medical billing company HealthPac Computer Systems partners with AssistMed to integrate AssistMed's data capture technology with HealthPac's patient accounting and control system. The integration supports the use of a digital pen and custom forms and will automate charge capture and billing.
MDeverywhere releases a Web-based practice management offering for all its mobile hand-held devices, giving physicians the option to captures and view schedules via any smart phone or other Web-enabled hand-held device.
The Florida Medical Association selects Galen Advisors as its sole supplier of revenue cycle management services. Association members will be eligible for one month of free billing services for each 24 months of service.
Revenues from remote patient monitoring using mobile network will rise to $1.9 billion globally by 2014, with heart-related monitoring applications driving the initial growth in the sector. Also predicted to be big: healthcare smartphone apps that link to sensors worn on the body. Time to buy some stock, perhaps.