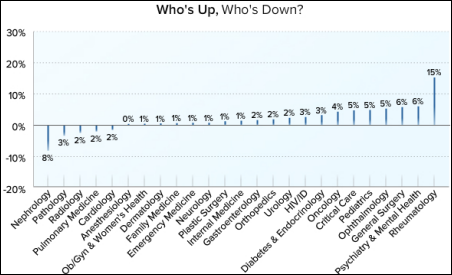 The 2014 Medscape Physician Compensation Report finds that 67 percent of family physicians would choose medicine again as a career, but only 32 percent would stay in the same medical specialty. On the flip side,  specialists with the highest compensation in 2013 report they have the least professional satisfaction. It would be interesting to compare this report to one conducted in the days before HITECH. I'm willing to bet levels of career satisfaction were a bit higher all around.


New North Carolina Medicaid Director Robin Cummings shares his thoughts with the Asheville Citizen-Times on the benefits that a predicted 20 to 30 accountable care organizations will bring to the state over the next several years.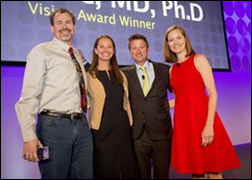 Rarely do the worlds of celebrity and healthcare IT collide (Dennis Quaid and his patient safety advocacy work is the only example that immediately springs to mind.) Leave it to athenahealth to add a little red carpet spice to its annual user conference. The company presents its 2014 Vision Award to semi-retired super model Christy Turlington Burns for her work with Every Mother Counts, a global non-profit she founded to promote access to maternal healthcare; and Allen Gee, MD, PhD, a neurologist at Frontier Neurosciences (WY), for his innovative work with telemedicine technology.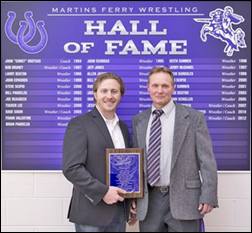 Perhaps even more rare is news related to wrestling and the local family physician. Martins Ferry High School inducts Dan Jones, MD (OH) into its wrestling hall of fame.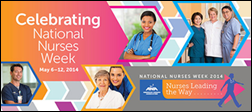 The American Nurses Association celebrates National Nurses Week May 6-12. The ANA's activities and marketing are timely, given recent research that finds 65 percent of Americans aren't looking forward to the possibility of being cared for by personal robots in their old age. The Japanese may be a bit more receptive. That country's government is already promoting the use of nursing care robots for the ill and elderly.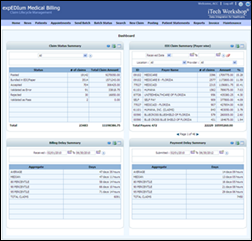 ITech and MD-Reports partner to offer billing, scheduling, practice management, and integrated EHR software.


VitalWare launches iDocuMint.com, a cloud-based documentation tool that offers physicians guidance on documenting under IDC-9 and ICD-10, as well as favorite lists by specialty.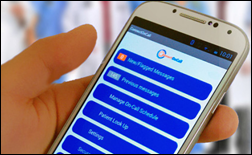 Even physicians are getting in on the crowd-funding game. Ophthalmologists Vince Deramo, Brett Rosenblatt, and David Rhee launch an equity crowd-funding campaign in hopes of raising $750,000  for a 20 percent equity stake to fund their digital physician on-call answering system. Their choice of investor-friendly, crowd-funding site ReturnOnChange is an interesting one given the popularity of consumer-oriented Kickstarter and healthcare-centric Medstartr.


Ali Pabrai, CEO of ecfirst, offers physicians seven tips for ensuring that the digital PHI of their patients is secure and HIPAA-compliant. While his advice seems sound enough, it's interesting to note that he takes vendors to task, calling them "lethargic about embedding encryption capabilities." Perhaps it's not just healthcare vendors dropping the ball: Pabrai notes the average business experiences 1,400 attacks per week, of which two ultimately accomplish their purpose.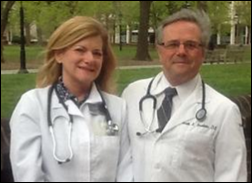 It's no secret that private practice physicians are contemplating new ways of doing business, with hospital employment and concierge service models (not to mention retirement) often making the news. Vicki Bralow, DO and Scott Bralow, DO, however, take the "company doctor" approach, starting Affordable Care Options LLC (PA) to provide workplace-based healthcare to employers. Employees have the convenience of a healthcare facility at their office, while employers likely benefit from healthier employees and lower costs. Seems like a win-win.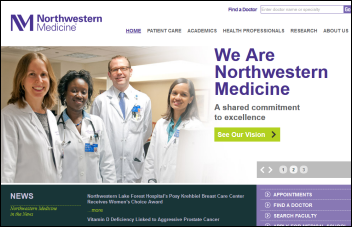 Mergers and acquisitions continue to be the most sustaining option for some. Northwestern Memorial Physicians Group (IL) merges with Northwestern Medical Group (IL) to form the second-largest physician group in Chicago. The combined group, Northwestern Medicine, has the enviable task of combining medical records from the two organizations. The RelayHealth and athenahealth portals the groups used previously have been replaced in the new organization with Epic MyChart.
Other practices and medical groups take a different approach to making sure they stay in business. David Ming Pon, MD (FL) is accused of stealing more than $7 million from Medicare by falsely diagnosing and treating hundreds of seniors for an eye disease they were told causes blindness.
Some doctors have a bad habit of billing Medicare for the treatment of dead patients, to the tune of $23 million in one particularly lucrative year. There's obviously a disconnect going on. David Williams of the Taxpayer Protection Alliance says, "If you're getting a blood test, you should be alive. There's absolutely no excuse to have blood tests on dead people," while Bill Cheek of Carmichael's Pharmacy says billing for the dead is "something that's unavoidable in our industry." My reaction can be summed up in one word, best spoken by SNL-era Seth Myers: Really?!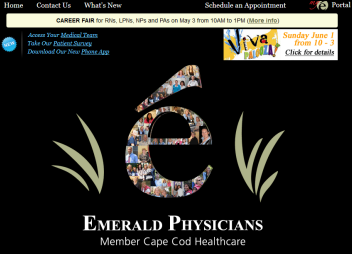 Emerald Physicians ACO (MA) selects the eClinicalWorks Care Coordination Medical Record Solution for population health management.
A report finds that the physician industry generates $26.1 billion in sales revenue and supports $14.8 billion in wages and benefits. A state-by-state breakdown could prove to be an interesting economic development tool for area chambers of commerce.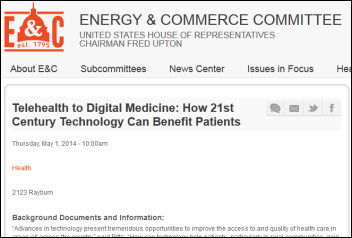 The House Energy and Commerce Subcommittee on Health, following its hearing last week on the benefits of telemedicine, seeks ideas from from healthcare stakeholders and the public by June 16 to telemedicineideas@mail.house.gov.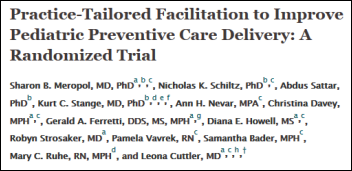 A study in Pediatrics finds that placing a trained physician facilitator or coach at pediatric and family practices significantly improves patient outcomes in the areas of obesity detection and counseling, lead exposure screening, and fluoride varnish application to prevent tooth decay.