A new study finds that hospital prices and privately insured patient spending increase when hospitals acquire physician practices. The American Hospital Association calls the study "outdated,"while Paul Ginsberg, a professor of health policy and management at University of Southern California, believes it "could be the evidence the FTC needs to challenge hospital physician practice acquisitions … that they believe have a strong prospect of leading to higher prices for consumers."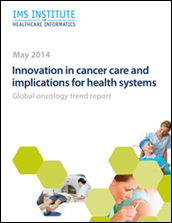 In related news, a report shines a spotlight on the sharp cost difference of 10 common chemotherapy treatments administered to patients in an independent physician's office versus a hospital or hospital-acquired practice. Hospitals charge on average 189 percent more than their private practice counterparts for these treatments because of the need to support administrative and overhead costs. The easy answer is to advise patients to seek treatment at an oncologists' office, but opaque health insurance rules no doubt make this an onerous task to already overburdened consumers.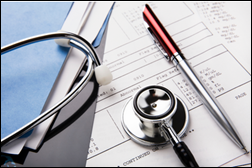 A physician's plea to Forbes for help in combatting seemingly arbitrary and ongoing RAC audits highlights the "vast array of arcane and indecipherable regulations … physicians are subjected to under the ACA and other laws." The physician, who is in the midst of a third audit, laments that, "I could understand their repeated requests if they were finding anything wrong with the charts. However, I feel that this is a personal attack and they are just going to come at me again, and again, and again until they find some small mistake and then blow it into something really huge. I am hoping that you can help me. I believe there should be consequences for these auditors who are harassing innocent physicians. We need to eliminate fraud and abuse both within medicine and within the government." It would be interesting to find out the timeline of these audits, and what recourse the physician has attempted through CMS.
National Coordinator Karen DeSalvo, MD tells a Politico panel that health IT has to "get real for people" in order to see nationwide adoption and acceptance by providers and patients. She optimistically hopes that within a year, government and private sector stakeholders will settle on "rules of engagement" for how health IT systems interact with each other. There's nothing wrong with optimism, but 12 months seems to fly in the face of the sluggish pace other pieces of the health IT landscape (like ICD-10) are facing.
A survey of 5,000 physicians finds they are now more than twice as likely to see decreasing profits. Top reasons include declining reimbursements, rising costs, requirements from the ACA, and the transition to ICD-10. Also of concern is that 70 percent of surveyed physicians spend more than one day a week on paperwork, compared to 58 percent in 2013. Statistics like these make the trends of hospitals acquiring practices and private practice physicians moving to full-time hospital employment easier to understand.
It's not all doom and gloom, of course. Many physicians continue moving into the world of value-based business models to help counteract the burdens mentioned above. OncLive.com highlights several ways oncologists are transitioning from fee-for-service to value-driven care, including participating in ACOs, treating patients via clinical pathways, and creating bundled payment business structures.
Arizona Care Network and UnitedHealthcare launch an ACO for 15,000 Phoenix-based residents enrolled in the payer's employer-sponsored health plans.
Northeast Medical Group (CT) enhances its physician group agreement with Aetna to include rewards for value-based collaborative care.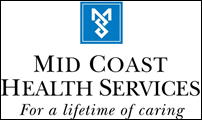 Mid-Coast Health makes news with its investment of $11 million towards the development of two new clinics as part of its focus on creating patient-centered medical homes. The state of Maine  has close to 175 primary care practices involved in PCMH initiatives.
In other physician financial news, Dayton Outpatient Center (OH) will soon see its name emblazoned on the new field of the Dayton Dutch Lions Football Club (aka, soccer club). A ribbon-cutting ceremony for the Dayton Outpatient Center Stadium is set for May 9.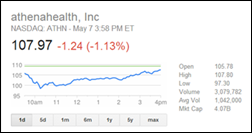 Rumblings of a plunging athenahealth stock may be premature. Like the predicted demise of Twitter, these forecasts should be taken with a grain of salt, especially given the amount of athenahealth-related news circulating this week, just after the company's annual user conference. Summit Health Management adds athenahealth's EHR, patient portal, and population health services to its revenue cycle management service. Ambir Technology makes available a full line of athenahealth-approved solutions to digitize paper-based medical information.
Alere Accountable Care Solutions will build a community-wide HIE for Whittier Independent Practice Association (MA).

In other vendor news, Metrix Medical expands its services to include a new division focused on helping medical practices and hospital groups expedite claims reimbursement while decreasing costs related to recovery of unpaid claims.

ShoreTel launches a suite of IP phone and communications services aimed at physician practices, extended care providers, and hospitals.


MedEvolve announces its EHR 6.0 solution is certified for Meaningful Use Stage 2.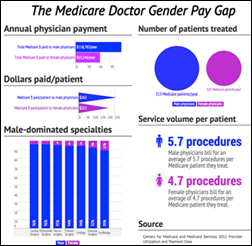 In an interesting twist to the classic gender wage gap debate, a study on Medicare reimbursement finds that male doctors earn 88 percent more than their female counterparts. The study attributes this gap to the fact that men, on average, see more patients and perform more procedures. You have to wonder if seeing a female doctor will cost patients less in the long run.

Opinions on the Medicare physician payment data dump just keep coming. Eldon A. Trame, MD, president of the Illinois State Medical Society, thoughtfully explains why this data doesn't tell the whole story when it comes to how much a physician truly profits from Medicare reimbursement.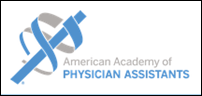 The American Academy of Physician Assistants chimes in with insight on how the data can help PAs gain insight into their practice's billing patterns, and demonstrate their professional worth. Both Trame and the AAPA point out that the Medicare payment data does not dive deep enough to properly identify who provided care, since all episodes of care are logged under the physician's name and national provider identification number.

e-MDs recognizes Peggy Rosen, RN, director of quality at Mid-State Health Center (NH), for her work to improve quality initiatives.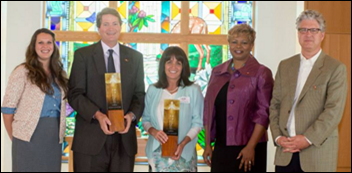 A healthcare management project between Appalachian State University and AccessCare of the Blue Ridge (NC) wins a national award for helping rural clinics in three counties implement or enhance quality improvement and cost-reduction measures.