Top News

ONC publishes a 10-year vision statement on the future of interoperability. At 13 pages, it is "an invitation to health IT stakeholders … to join ONC in figuring out how we can collectively achieve interoperability across the health IT ecosystem." Highlights include:
Nine guiding principles that stress customization, educating and empowering the public, simplicity and modularity, and leveraging the market.
Proposed development of an interoperability roadmap.
Three-, six- and 10-year goals that widen the healthcare ecosystem with each successive year to incorporate stakeholders from outside of the traditional healthcare IT industry, as well as placing more responsibility on the individual patient to provide digital data to caregivers.
Five building blocks upon which ONC will implement the aforementioned goals, focusing on core technical standards and functions, certification, privacy and security, HIE governance, and a supportive environment comprising all manner of stakeholders.
Several parts of the paper provide food for thought: How will Meaningful Use deadlines line up with these goals? The term "levers" is used throughout, prompting the question of whether ONC will continue to use carrots or sticks to promote interoperability. It does mention that "ONC will help define the role of health IT in new payment models that will remove the current disincentives to information exchange," so perhaps carrots will be the method of choice. All in all, the paper makes plain that ONC will be around for some time to come, both as a certification body and driver of regulatory health IT change.

Perhaps in response to ONC's renewed focus on interoperability, the CommonWell Health Alliance announces it will become officially interoperable this summer. The alliance includes such EHR vendors as Cerner, McKesson, Allscripts, athenahealth, and Greenway; as well as CVS Caremark and Medhost. It will be interesting to see if Carequality, a "competing" interoperability organization of healthcare stakeholders led by Epic, will soon follow suit.
The Senate confirms Sylvia Burwell as secretary of HHS. Her first, immediate item of business may be to respond to a trio of letters sent to her from industry organizations including the National Association of ACOs; Alliance for Connected Care; and American Telemedicine Association, HIMSS, and Telecommunications Industry Association. The letters ask HHS to pay for telemedicine services provided by Medicare ACOs. The NAA's letter does an especially good job of pointing out that many physician-led and smaller ACOs can't assume the financial risk of providing telemedicine consults for free.
---
Acquisitions, Funding, Business and Stock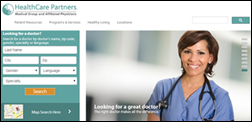 Anthem Blue Cross and Healthcare Partners physician group (CA) announce their coordinated care efforts helped save $4.7 million in the first half of 2013 via reduced hospital admissions, emergency room visits and lab tests. The commercial ACO included close to 55,000 patients with chronic conditions in Southern California who were enrolled in PPO plans. Healthcare Partners established an ACO unit in 2012, and received additional fees from Anthem for its care coordination efforts.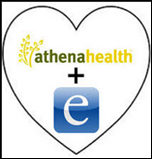 A new study finds that athenahealth's Epocrates is the top medical reference app on smart phones for the fifth consecutive year, and on tablet devices for the third consecutive year. Sixty-two percent of physicians who use Epocrates use their smartphones to access clinical content in between patient consults, while 39 percent access it during.

The EHR market continues to consolidate, as Medytox Solutions acquires ambulatory EHR vendor Globalone Information Technologies. Medytox's current offerings include medical transcription, revenue cycle management, and other administrative and practice management software.
---
Announcements and Implementations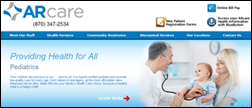 Non-profit primary medical and dental care provider ARcare (AR) receives the Stage 7 Ambulatory Award from HIMSS Analytics. It is the  first federally qualified health center in the U.S. to receive the distinction, and one of only two ambulatory practices not connected with a hospital.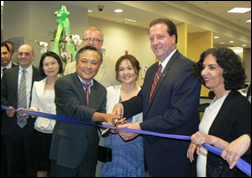 Multispecialty group practice United Medical PC joins the Barnabas Health Medical Group (NJ), part of the largest not-for-profit integrated health care delivery system in the state. Barnabas Health seems to be on a bit of a buying spree, having acquired Jersey Medical Center earlier this month.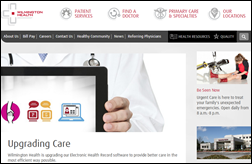 Wilmington Health (NC) transitions this month from its 10-year-old Allscripts system to the NextGen Healthcare EHR. The conversion team has been working with NextGen for 18 months to combine its practice management billing application and EHR into one platform.
---
People
Mr. H provides high-level background highlights of the newly reorganized ONC leadership team.
This article points out that incoming American Medical Association president Robert Wah, MD of CSC, has a healthcare IT background, having been an associate CIO and ONC's deputy national coordinator. AMA 2015 president-elect Steven Stack, MD has similar roots as the long-standing chair of AMA's healthcare IT group.
---
Innovation and Research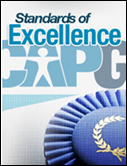 The California Association of Physician Groups releases the results of its annual Standards of Excellence survey, which evaluates CAPG members in California and 29 other states on six criteria, including health information technology. Cedars-Sinai Medical Group (NY) and Cedars-Sinai Health Associates (NY) were among the majority of physician organizations surveyed that achieved CAPG's Elite honor. This year marks the first that CAPG issued the survey in an electronic format.
University of Washington researchers partner with Microsoft to demonstrate the ability to diagnose critical illnesses from a patient's EHR using natural language processing and machine learning. The deCIPHER research team has so far studied the diagnosis of pneumonia in 100 ICU patients at Seattle's Harborview Medical Center. The software achieved a correct diagnosis with correct time-of-onset for positive cases in 84 percent of the patients.
---
Other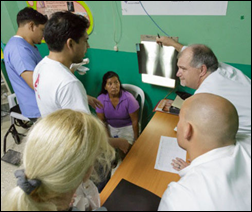 The local paper spotlights Jeffrey Sketchler, MD and the three medical mission trips he has taken over the last two-and-a-half years with New Orleans Medical Mission Services. "In medical school, I had no idea that one day I would be doing something like this, but it has been very rewarding and a way to give back," says Sketchler, who, with a colleague, performed 39 knee replacements during his week-long trip in May to Nicaragua.
Lorre reports that she visited athenahealth's Watertown headquarters in Boston last week, enjoying a social event, a campus tour, and a briefing from Jonathan Bush, who then autographed a copy of his new book for her. Perhaps next time she'll get a sneak peek of the company's Arsenal on the Charles location in development. Plans call for three pop-up shops that will vary from week to week. Wouldn't it be fun if HIStalk merchandise were added to the retail lineup?
---
Sponsor Updates