Change is Gonna Come
A 40-something-year-old friend of mine was in the office the other day, unhappy about his current work status. He's a manager at the local branch of a very large national bank. He's pretty successful, too, with our little Nowhere, Ohio, branch consistently ranked number two in the state by those who do the ranking at the mothership bank. Thus, it was pretty surprising to hear him bemoan his current sense of job insecurity.
"They're really getting harsh," he started. "They've instituted all these new metrics that, if we don't meet them, and do so consistently, we'll get canned." He described the measures and how demerits are accrued, but that's less relevant than his summation: "The whole industry is trying to cut losses. That means getting rid of staff. Our bank is cutting personnel like crazy. They're taking the savings to invest in technology. They don't think the upcoming generation will need many bankers, as they are so inclined to address their banking needs via technology. Less employees to pay, more tech to buy."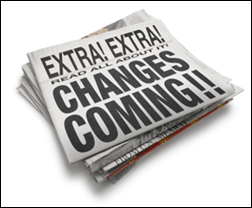 This harsh reality of the impact of technology upon the workforce of an entire industry should be a clear wake up call to those of us in the healthcare domain: Technology is a boon, but can be a double-edged sword.
My friend's comments reminded me of an article I read a while back in The Health Care Blog where Vinod Khosla, (in)famous co-founder of Sun Microsystems, pulled out his crystal ball and dished some prognostications about the future of healthcare at the 2012 Rock Health Summit in San Francisco. The article's title is what stuck in my head: Vinod Khosla: Technology Will Replace 80 Percent of Docs.
While Mr. Khosla's view may have been a bit over the top – and many pundits did roundly criticize his comments, I'd argue that there's more of a "there" there than not. Lots of devices are now in development, and some are already available, to make self-diagnostics more common and accurate. It may be a little while before you have a complete "home doc in an app," but you can see small steps in that direction all over the place. The highly priced skills of a doctor are not immune to usurpation.
Highly skilled specialists and surgical types may have longer to "live" than primary care providers because it's the bread and butter stuff of primary care that is most easily "technologized." Simple afflictions and easily diagnosed problems are ripe for mobile tools and apps to steal away some of that bread and butter.
But, there's another critical element in primary care for which I don't think you'll find an app anytime soon – the human element. From seeing patients as real, whole people and not just a list of problems or set of conjoined organ systems to the value of therapeutic touch to the whole doctor-patient interpersonal relationship thing, real people can provide a healing power far beyond any drug or procedure or set of prescribed palliative placebos or protocols. Call it "person power" or whatever you like, but people still have a poorly understood but powerful impact upon each other, to a degree that no device or app has yet been able to accomplish.
Thus, I don't think 80 percent of doctors are going out of business, to be replaced by techno-devices, anytime soon – at least not until we have a much, much deeper understanding of things like personal genomics and medical minutiae at the molecular level. But, I do think current providers would be wise to open our eyes to the possibilities, to the changes that such technological advances will bring, not just in helping us to help patients, but also in helping patients help themselves.
Change is gonna come, and likely sooner than the slow-moving machine that is healthcare may expect.
In the not too distant past, many folks used the banking industry as an example when discussing what could be done to digitize the industry of healthcare. Banking embraced technology much earlier and much more quickly than healthcare did. Thus, their steps along the path toward the full impact of that embrace are much further along than are ours. If we're smart, we'll take notice of what such change has wrought for our banker buddies and get a little proactive medicine into our systems to prepare for the future we're creating – a future that may not include nearly so many of us in-the-trench providers.
From the trenches…
"To improve is to change; to be perfect is to change often." – Winston Churchill

Dr. Gregg Alexander, a grunt in the trenches pediatrician at Madison Pediatrics, is Chief Medical Officer for Health Nuts Media, an HIT and marketing consultant, and sits on the board of directors of the Ohio Health Information Partnership (OHIP).