Top News
Verizon launches Virtual Visits, a video-conferencing app that enables patients with acute conditions to see physicians via smartphone, tablet or computer. The solution is billed as a carrier-agnostic, enterprise-class platform for health systems, health plans, and employers to meet the needs of their patient populations. Verizon appears to be the first major telecommunications company to enter the telemedicine market, meaning it certainly won't be the last. Two things give me pause about this sort of offering. First, physician groups and health systems can sign up to use the app to consult patients, while employers can use clinicians provided by Verizon. No mention is made of how a telecom company vets its clinicians. Second, encrypted patient information is stored in Verizon's HIPAA-compliant cloud. This likely includes financial data, since the app is capable of processing co-pays. The company is no doubt well-versed in encryption, but you have to wonder how patient data will be communicated from the app back to a provider's EHR without making itself vulnerable to hacks.
---
Acquisitions, Funding, Business, and Stock

Mobile and online clinical resources and solutions provider Physicians Interactive acquires MedHelp, an online health community and health application site. The companies hope their combined resources will "make a significant impact on patient adherence to drug therapy regimens …." The acquisition was financed by Merck Global Health Innovation.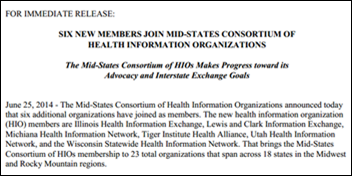 The Mid-States Consortium of Health Information Organizations announces the addition of six new members including the Illinois Health Information Exchange, Lewis and Clark Information Exchange, Michiana Health Information Network, Tiger Institute Health Alliance, Utah Health Information Network, and the Wisconsin Statewide Health Information Network. The consortium was formed earlier this year to facilitate data exchange amongst its members, who now total 23 organizations spanning 18 states in the Midwest and Rocky Mountain regions.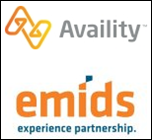 Availity and emids announce plans to establish an Availity technology center in downtown Nashville, TN using the existing emids location. The expanded emids delivery center will establish a base of operations for Availity in the area, enabling it to accelerate product development efforts. The companies anticipate hiring 60 additional employees.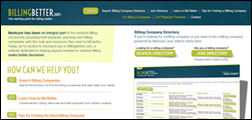 Navicure launches BillingBetter.com, an online directory of billing companies specific to a practice's geographic location, claim types processed, and specialties served. Additional resources include webinars, tip sheets, and white papers.

Practice Fusion and Emdeon team up to offer automated health plan eligibility checks in the Practice Fusion EHR. Physician practices will now be able to verify a patient's health plan information electronically via the Emdeon network, eliminating the need to call individual payers to check coverage.
---
Announcements and Implementations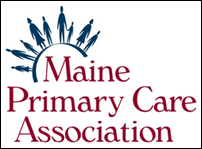 Maine Primary Care Association implements the i2iTracks population health management program from i2iSystems after attempting unsuccessfully to build its own data warehouse. MPCA currently uses the program at seven of its health centers and expects to add another four facilities by year's end.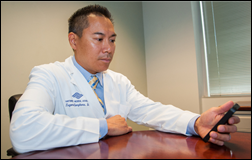 The local paper profiles the results Southwest Medical Associates (NV) has seen thus far with OptumHealth's NowClinic telemedicine technology. Six months in, SMA has enrolled 10,000 of the 325,000 eligible Health Plan of Nevada members and treated 1,500 patients. SMA Medical Director Eugene Somphone notes there is "tremendous potential for growth. Like any new technology, it takes time. Amazon didn't become a success overnight, and patients are getting used to this. As they get comfortable, it will be a major avenue for patient care and has huge potential not just in Nevada but across the country."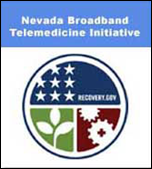 Telemedicine patients in Nevada may have a leg up on those in other parts of the country, given that construction is underway on the Nevada Broadband Telemedicine Initiative. The project, a result of the collaboration between e-Care Nevada and the Nevada Hospital Association, is the only all-fiber, public-use network of its kind to link Las Vegas and Reno. The network will link rural healthcare facilities with next-generation telemedicine applications while serving rural communications companies, education centers, and government organizations.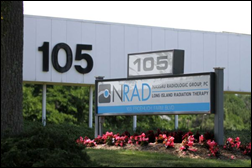 NRAD Medical Associates (NY) begins notifying 97,000 patients that "an employee radiologist accessed and acquired protected health information from NRAD's billing system without authorization." Breached information included names and addresses, dates of birth, Social Security numbers, and health insurance information including diagnosis and procedure codes.
---
Government and Politics
The State of Montana starts notifying 1.3 million people — more than the entire population of the state — that hackers got into a state health department server containing their medical information. A surprising amount of medical information was stored on the server, including "health assessments, diagnoses, treatment, prescriptions, and insurance." Also on the same server: the bank account information of 3,100 department employees and contractors, and 50 years' worth of birth and death certificate information.
---
Research and Innovation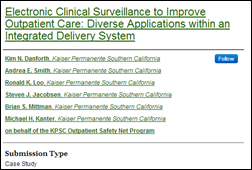 This study highlights the overall framework of the Kaiser Permanente Southern California Outpatient Safety Net Program. OSNP uses EHRs and a proactive clinical culture to look for potential quality improvement opportunities and interventions to improve ambulatory patient care. Examples cited include use of conflicting medications that could lead to drug interactions or the need for follow-up tests.
---
People
Athenahealth names Kristi Matus (Aetna) to the newly created role of EVP/chief financial and administrative officer.

DoctorsManagement appoints Frank Cohen Director of Analytics and Business Intelligence.

Elsevier promotes Peter Edelstein, MD to the newly created position of chief medical officer, Elsevier Clinical Solutions.
---
Other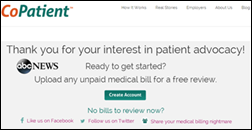 Medical bill reviewing company CoPatient completes a $3.6 million round of Series A funding led by .406 Ventures. Returning investors include athenahealth CEO Jonathan Bush and Cambia Health Solutions. Employers and organizations such as AARP utilize CoPatient's technology to offer their members access to medical billing experts who comb through bills spotting errors, and then offer users free or paid options to rectify the mistakes.
---
Contacts
Mr. H, Lorre, Jennifer, Dr. Jayne, Dr. Gregg, Lt. Dan, Dr. Travis
More news: HIStalk, HIStalk Connect.
Get HIStalk Practice  updates.
Contact us online.