Top News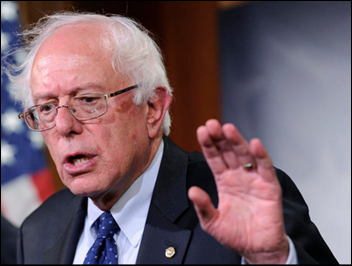 After six weeks of "testy" talks, the House and Senate Veterans Affairs committees agree to authorize $17 billion to fix the troubled VA healthcare system. The bill includes $10 billion in emergency spending to help eligible veterans obtain outside care; $5 billion to hire doctors, nurses, and other medical staff; and about $1.5 billion to lease 27 new clinics across the country. "Funding for veterans' needs must be considered a 'cost of war' and appropriated as emergency spending," said Senator Bernie Sanders, I-Vt, while announcing the agreement. "Planes and tanks and guns are a cost of war. So is taking care of the men and women who fight our battles."
---
Announcements and Implementations

The Florida HIE and Georgia Health Information Network (GaHIN) join the eHealth Exchange, a group of federal agencies and non-federal organizations on a mission to improve patient care, streamline disability benefit claims processing, and improve public health reporting through the exchange of health information.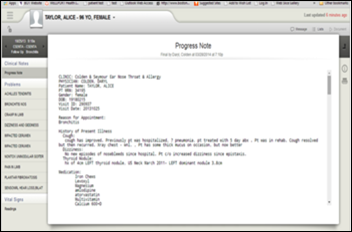 The Whittier Independent Practice Association (MA) begins to roll out the patient-accessible Wellport HIE from Alere Accountable Care Solutions. Pilot sites Colden & Seymour ENT and Allergy, and Children's Healthcare Massachusetts go live this week, with additional sites scheduled over the next two to three weeks. (Read Mr. H's interview with Alere Accountable Care Solutions CEO Sumit Nagpal here.)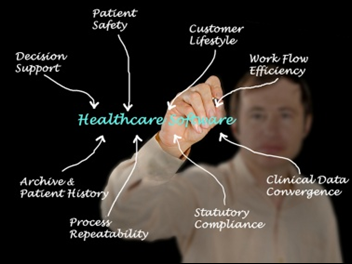 The American Academy of Family Physicians renames its Center for Health IT the Alliance for eHealth Innovation. The new name reflects AAFP's increased focus on EHR interoperability and usability, as well as the partnerships it hopes to cultivate as it seeks out best practices.
---
Acquisition, Funding, Business, and Stock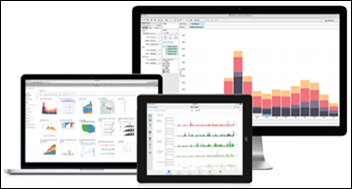 Enlightiks develops dashboards using its Tableau predictive analytics software to help physicians and ACO administrators track quality measures and visualize information such as patient history and patterns of care.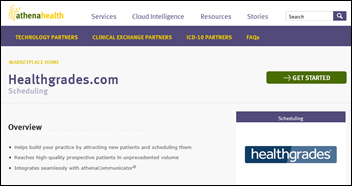 Healthgrades joins athenahealth's More Disruption Please program, giving athenahealth's practice customers the ability to post appointment availability online for patient self-scheduling.
In other athenahealth news, the company expands its strategic agreement with Henry Schein Inc. The athenaNet platform and Henry Schein's Dentrix Enterprise dental EHR will integrate to facilitate Uniform Data System reporting, a requirement for community health centers. Family First Health (PA) and Three Lower Counties Community Services (MD) will participate in a pilot program to create standard documentation and efficient processes, with the goal of rolling out the integrated offering in 2015.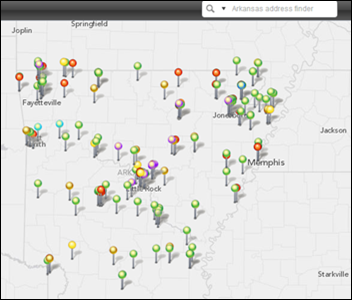 Allscripts connects its EHR solutions to the state of Arkansas HIE, known as the State Health Alliance for Record Exchange (SHARE).
---
Government and Politics
A draft report from the Senate Appropriations Committee, responding to a FY2015 budget request from HHS, proposes to give ONC $61 million of the $75 million it requested. It adds that ONC should publicly report and then decertify EHRs that "proactively block the sharing of information." It also wants the Health IT Policy Committee to create a report describing the challenges to interoperability and whether certification helps or hinders it. I wonder how the $14 million shortfall will affect the agency. I doubt a slashed budget will endear ONC to the idea of implementing a public EHR reporting and vendor decertification plan.

As digital disclosure of drug maker payments to physicians looms, over 20 medical societies and organizations send a letter to CMS asking it to explain what context will be provided to help the public understand the justification for payments. In response, CMS announced it will make available "the nature of payment for each payment or transfer of value made to a physician or teaching hospital, and will also include context on the website." Dr. Jayne has shared her experience preparing for the Sunshine Act release of information, and will likely soon have an opinion as to what context is actually necessary and appropriate.
---
Research and Innovation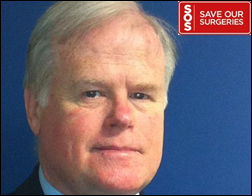 A survey of 2,750 British practice managers finds that over half are not confident their practices will still be in business in five years. Ninety-six percent say their practice faces an "ever-increasing and unsustainable workload," and 73 percent report one physician or more suffers "burnout" due to unmanageable pressure. "People are fed up," said one physician, "coming to work at 7 a.m., leaving at 8 p.m., logging on from home to finish paperwork and then picking up the Daily Mail to read that they are idle, lazy, and overpaid."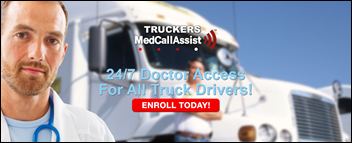 GetMedCallAssist launches the Truckers MedCallAssist telemedicine program to connect truckers with physicians 24 hours a day via phone or mobile app. The program is based on a monthly family or individual membership rate with no co-pays or deductibles.
---
People

Amy Cooper takes on the additional role of  executive director of commercial shared-savings programs at independent physician network Healthfirst Inc. (VT). Cooper also manages the organization's Medicare shared-savings program.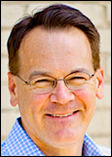 Brad Towle (Aetna) joins Propeller Health as senior vice president of business and client development.
Virtual Physicians Network CEO George England assumes the same role at DMH International after finalization of the merger between VPN and DMHI.
---
Other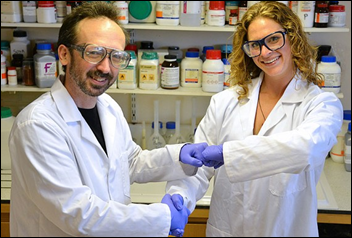 A study finds that fist bumps transfer substantially fewer germs than hand shakes and high fives. "It is unlikely that a no-contact greeting could supplant the handshake," noted one of the study's authors, "however, for the sake of improving public health we encourage further adoption of the fist bump as a simple, free, and more hygienic alternative …."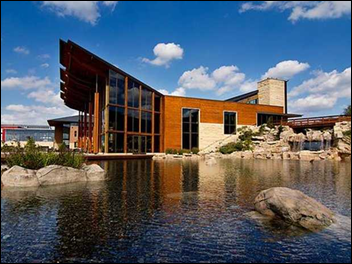 This article lists 17 companies with perks that will "make you jealous." Epic gets a nod for giving its five-year employees a month-long vacation, while Microsoft earns a mention for offering generous paid maternity and paternity leave. Should my passion for healthcare IT ever desert me, I may consider joining the ranks of Southwest Airlines, which offers free flights to its employees and their families and friends.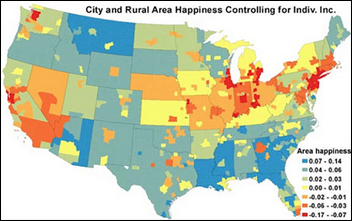 A working paper using CDC data finds that the five happiest cities in the United States are all in Louisiana. I asked HIStalk's helpful Data Nerd if there is a connection between the state's healthcare and level of happiness level. DN tells me that as far as hospital patient satisfaction surveys go, Louisiana was barely second to first-place South Dakota in terms of percentages of patients who responded that the hospital "always" acted in the correct manner (doctors/nurses communicating well, rooms kept clean/quiet, etc.) It would be interesting to further correlate these state levels of happiness with care access, affordability, and outcomes.
---
Contacts
Mr. H, Lorre, Jennifer, Dr. Jayne, Dr. Gregg, Lt. Dan, Dr. Travis
More news: HIStalk, HIStalk Connect.
Get HIStalk Practice  updates.
Contact us online.