Top News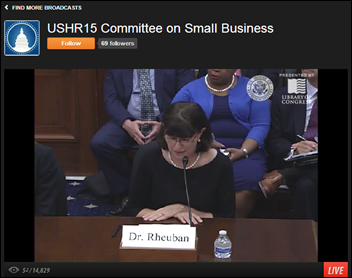 Reps. Mike Thompson (D-CA), Gregg Harper (R-MS), and Peter Welch (D-VT) formally introduce the Medicare Telehealth Parity Act of 2014, which aims to improve Medicare telemedicine coverage in a phased approach over four years. If passed, the bill will expand coverage of telemedicine-provided services and remove barriers that limit access. Provisions include:
The gradual removal of geographic restrictions to patient care.
The addition of coverage for healthcare services that take place in locations such as the home and retail health clinics.
Proposed improvements to covered services such as those provided by diabetes educators, remote-patient monitoring for chronic-disease management, outpatient therapies, home telehealth, hospice, and home dialysis.
Authorization for the Government Accountability Office to study the cost and clinical effectiveness of these changes.
The legislation, already endorsed by the American Telemedicine Association, has been referred to the House Energy and Commerce Committee and the House Committee on Ways and Means. Its formal introduction comes just a day after the House Committee on Small Business convened a panel to testify on the impact telemedicine currently has on small medical practices. The panelists included representatives from private practice, academia, and industry. All seemed to be in agreement that current reimbursement and licensure models are impeding telemedicine's growth and efficacy. It will be interesting to see if the new legislation and new CMS telemedicine proposals slated to go into effect in 2015 will significantly lower these barriers. My first assumption is that physicians will jump onto the telemedicine bandwagon, but then I wonder if that enthusiasm will be tempered by a more competitive (i.e. pricier) technology market. I welcome comments from providers and vendors alike as to how this might shake out.
---
HIStalk Practice Announcements and Requests
There's still time to take the annual HIStalk Practice Reader's Survey. I won't resort to begging yet, as we've had a nice response from survey takers so far, but I will stress that reader feedback is key to our improvement. One lucky respondent will receive an Amazon gift card.

Physicians and consultants, don't forget to submit your "Idea of the Day" – share a short healthcare IT idea that made your practice or that of your clients better, and I'll highlight it in a future post.
---
Acquisitions, Funding, Business, and Stock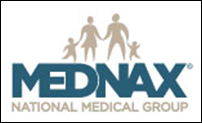 National medical group Mednax Inc. (FL) acquires Associated Anesthesiologists and its related Illinois-based entities including Madison Avenue Anesthesia Placement Services, Crawford Avenue Anesthesia Placement Services, and Pain Centers of Chicago. Eighty-five anesthesia providers and 12 clinical and administrative staff will become part of Mednax's American Anesthesiology division. Ronald Hayes, MD, who will lead the new integrated practice, noted that "[b]ecoming part of a national medical group was essential for the future of our practice as hospital needs and data requirements rapidly change in this new era of healthcare reform."

iMedicor launches the cloud-based iCoreMD EHR system. It includes a practice management system, electronic claims processing, medical billing, patient scheduling, e-prescription functionality, an integrated laboratory information system, and rules-based clinical decision-making algorithms.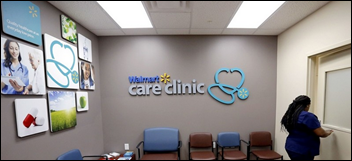 Wal-Mart opens two primary care clinics in South Carolina, marking its first foray into that state. The company already has three clinics operating in Texas. The five sites are the big-box retailer's initial entry into primary care, and mark a growing trend in the business of retail clinics. Stop & Shop Supermarkets in Connecticut recently announced it is partnering with St. Francis Hospital and Medical Center (CT) to open FastCare Clinics at two locations. Whether it's a big-box retailer or a neighborhood grocery store, evidence continues to affirm that retail clinics will likely account for 10 percent of outpatient primary care visits by 2015.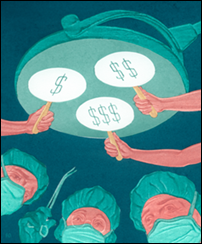 The Washington Post highlights online medical auction site Medibid, which links patients seeking non-emergency care with doctors and facilities that offer those services. Consumers post procedures they need performed, and physicians bid on them in a business model founder Ralph Weber describes as a "free-market alternative to Obamacare." Nearly 6,000 physicians or surgery centers and a handful of hospitals have registered as bidders.
---
Announcements and Implementations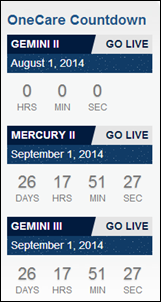 New Albany Pediatrics and New Albany Surgical Associates, both a part of Baptist Medical Group (MS), go live on Epic as part of a system-wide rollout that started in January 2014. The Baptist OneCare EHR will give patients access to the MyChart patient portal for appointment scheduling, secure messaging, and prescription refills. Baptist staff no doubt appreciate the OneCare go-live ticker above, which reminds me of the early days of NASA.

The Electronic Healthcare Network Accreditation Commission announces new criteria for the Health Information Exchange Accreditation Program. The criteria will assess health information and oversight of HIEs to ensure healthcare reform and privacy and security regulations are met. EHNAC also announced formal criteria for the Texas Health Services Authority's HIE state-level program, which had been under review since March.

Aetna and the Summit Medical Group (NJ) announce a collaboration to improve the health of Aetna's 1,000 Medicare Advantage members served by Summit doctors in northern New Jersey. SMG is the state's largest privately held multispecialty medical practice, with more than 325 practitioners in 76 specialties. The collaboration includes a shared-savings model that rewards physicians for meeting quality and efficiency measures such as preventive care and screenings, better management of chronic conditions, and reductions in avoidable hospital readmission and ER visits.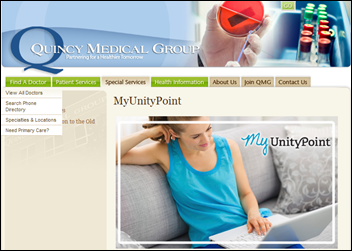 Quincy Medical Group (IL) rolls out the Epic EHR and patient portal at 16 locations.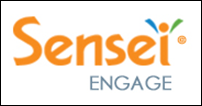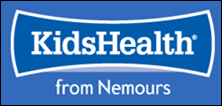 Resource website KidsHealth and population engagement software developer Sensei join the Population Health Alliance. PHA Interim Executive Director Fred Goldstein noted the alliance is excited by "the growing interest our association is garnering among companies and organizations serving very broad and varied segments of the population health industry."
---
Government and Politics
Just days after the GAO released its report on Healthcare.gov's expensive shortcomings, CMS Principal Deputy Administrator Andy Slavitt tells the House Energy and Commerce Subcommittee that work completing the back end of Healthcare.gov will continue into next year. Features intended to enable payers to easily exchange financial information with the government are still not working. Slavitt noted in his first public testimony with CMS that, "We are still working with brand new processes and technology, we are still establishing an understanding of unique consumer behavior and needs, and we are reacting to and solving new problems."

Healthcare.gov technology vendor Accenture is selected to serve as the lead Medicaid service vendor by the Texas Health and Human Services Commission. The company, which has has run the Texas Medicaid claims processing technology for the past decade, will work with the Texas Medicaid Healthcare Partnership to support 3.6 million Medicaid recipients and 45,000 providers through the processing of over 12.5 million claims per month. Accenture takes over the work of Xerox, whose contract was terminated in May 2014 because Xerox staff approved thousands of requests for braces that weren't medically necessary. Accenture seems to have developed a habit of swooping in to clean up other contractors' messes, while Xerox seems to have developed a habit of making them.
A new CMS rule officially confirms October 1, 2015 as the new ICD-10 deadline.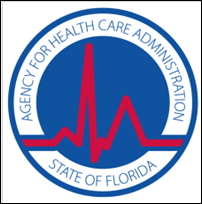 The state of Florida's Agency for Health Care Administration works with Harris Corp. and Inpriva to launch Direct Messaging for the state HIE to facilitate data exchange between providers that have adopted EHRs. The secure e-mail service is also available to payers, government agencies, and their business associates. The news comes just a few days after the Florida HIE announced it had joined the eHealth Exchange in order to better communicate with federal agencies.
---
Research and Innovation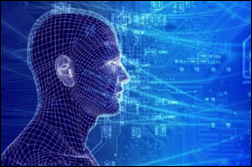 This article points out that progress is being made in affective computing – the science of developing systems and devices that can recognize, interpret, process, and simulate human affects or emotions. It cites the Google Glass MindRDR app, which can detect changes in electrical signals emanating from the brain, as one example. The implications for patients suffering from debilitating conditions are certainly exciting, but I'm not so sure about the "social monitoring" that could result in cars alerting third parties to the state of drivers' moods or abilities.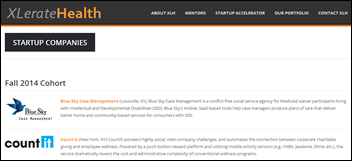 XLerate, a Kentucky-based healthcare accelerator, selects eight companies to participate in its second class, which runs through October 30. Three stand out as having the potential to impact physician practices. Myliance has developed a concierge model that provides end-to-end personalized services for the disabled and those aging in place. Personal Medicine Plus uses connected health device data and gamified behavior tracking in an app designed to help people with chronic conditions better manage their health. NeuroAtlas has developed software that uses 3-D non-contrast MRI to detect and develop analyses of several neurological disorders, including Autism.
---
People

Robert Elliott, MD is named head of the Virginia Academy of Family Physicians. Elliott practices at Central Virginia Family Physicians and is a a clinical assistant professor of family medicine at the University of Virginia Health System.

Kate Dobson (Cancer Clinics of Excellence) joins Physician Resource Management Inc. as vice president, strategic and business development.

Kent Giles (ROI Solutions) joins Jackson Healthcare as president of its newest operating company, Virtual Medical Staff.
Michael Schiller (Streamline Health) joins MedEvolve as CEO.
---
Other
A Tucson, AZ urology practice notifies 3,000 patients of a data breach after finding that employees don't always remove stick-on labels from urine sample cups before throwing them away. The labels contained patient name, date of birth, chart number, physician name, and date of service.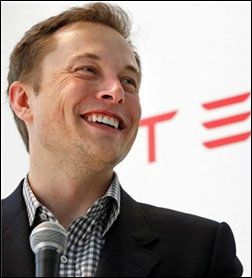 As this article points out, "The true measure of notoriety in the world of business comes from a guest spot on the longest running cartoon series in history – The Simpsons." Tesla Motors founder Elon Musk will soon join such C-suite luminaries as Rupert Murdoch, Mark Zuckerberg, Bill Gates, and Jeff Bezos when he appears in an upcoming episode as a solar energy magnate. I wonder when The Simpsons producers will look to the world of healthcare IT for their next celebrity executive.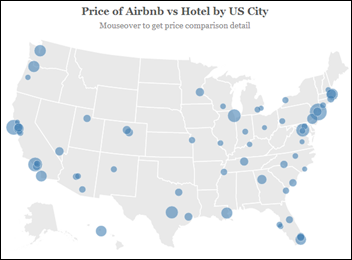 A survey finds that Airbnb apartments and rooms aren't always cheaper than hotels, especially in smaller cities. A quick look into comparison pricing for Las Vegas, where I'll be for several days in late October during MGMA, finds that hotels average $94 a night, while Airbnb apartments come in at $135 and rooms at $65. I'm not a huge fan of staying in a stranger's abode, not to mention risking unreliable Wi-Fi, so hopefully I'll find hotel accommodations somewhere in between. Conference-approved hotel rates range from $124 to $159.
---
Sponsor Updates
---
Contacts
Mr. H, Lorre, Jennifer, Dr. Jayne, Dr. Gregg, Lt. Dan, Dr. Travis
More news: HIStalk, HIStalk Connect.
Get HIStalk Practice updates.
Contact us online.