Top News

The Healthcare Administrative Technology Association opens for business in California this week to serve as a forum for those in practice management software development. Membership is open to providers, vendors, payers, trade associations, and government entities. Membership fees, ranging from none to $10,000, seem to be based on a sliding scale reflective of annual revenue. HATA will act as a representative voice to advocate and influence key stakeholders and government representatives on healthcare administrative technology issues. Several founding organizations have been reported, including NextGen, ADP AdvancedMD, and eMDs. "ADP AdvancedMD is thrilled to be a founding member and part of the Steering Committee for the Healthcare Administrative Technology Association," says Jill Finn, director of the company's Business Solutions Center of Excellence. "This is an incredible opportunity for practice management vendors to collaborate on best practices, to influence regulation, and to be a voice for our customers.  As PM vendors, our central goal should be to ensure the success of our customers and HATA serves as a champion to encourage this unified vision."
Cerner jumps to the top spot of the Kansas City Business Journal's Top Private-Sector Employers List due in large part to the addition of 1,550 local employees in the past year. That's not counting the 16,000 it will need to hire to fill its recently approved $4.5 billion Three Trails Campus, which the company expects to be completed by 2017.
---
Acquisitions, Funding, Business, and Stock

GE Healthcare announces it will relocate the headquarters of its life sciences division from Piscataway, N.J., to a yet-to-be-determined city in Massachusetts. Company spokesman Benjamin Fox notes that, "More specific details will be available once they are finalized. Once completed, the new U.S. life sciences headquarters will create a significant number of new jobs and economic activity in Massachusetts."
Healthcare performance improvement company MedAssets signs a definitive agreement to acquire healthcare market analysis and forecasting services firm Sg2 LLC for $142 million. The agreement brings with it a number of benefits, including improved channel access for Sg2 services, broader data utilization across the two companies, and complementary business intelligence and consulting businesses.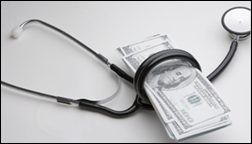 The local paper highlights the appeal of the healthcare scene in Nashville, TN, to outside investors, citing such companies as Unity Physician Partners and Aspire Health. Investors from Sandbox Industries and EDG Partners noted the city's non-stop innovation and mentorship opportunities as two reasons why they chose to fund Nashville ventures.

Walgreens follows in the footsteps of CVS and Walmart with continued expansion of its retail healthcare clinics. The company will open 13 Healthcare Clinics in the Dallas-Forth Worth area of Texas by the end of this year. The news marks the company's first foray into the DFW market.
---
People

Miles S. Snowden, MD (Optum) joins TeamHealth Holdings Inc. as chief medical officer. 
---
Announcements and Implementations
Allscripts expands its use of Clinical Architecture's Symedical terminology management system by integrating it with the Allscripts dbMotion HIE platform. The expanded use will leverage Symedical's interoperability features for code-set mapping, which includes sophisticated matching algorithms, optimized workflow, and the ability to use prior mapping selections to inform current decision processes.
The Willis-Knighton Physician Network (LA) selects InteliChart's Enterprise Patient Portal to serve as a single portal solution for its system of network clinics. Physician Network Administrator Greg Gavin noted that "[a] vendor-neutral patient portal that provides a single source solution for our patients as well as a consistent brand across the entire Willis-Knighton System were top priorities in selecting a solution" to improve communication, coordinate care, and facilitate patient healthcare goals.
Phreesia becomes the first certified partner to support integrations with Allscripts EHR and Allscripts PM products as part of the Allscripts Developer Program. The integrated systems will offer practices a unified platform from which they can streamline patient check-in and payment processing.
Clinical Support Services Inc. enters into an agreement with Rite Aid through which CSS will provide MTMPath medication management software to pharmacies piloting the pharmacy's new Health Alliance program. The program, introduced earlier this year, offers coordinated care and support to patients with chronic and poly-chronic conditions like congestive heart failure, diabetes, COPD, hypertension, and high cholesterol. Rite Aid pharmacists will use the MTMPath software to document medication reviews, enabling information to be collected in a standardized way and stored in an easy-to-access database for all members of the patient's care team.
---
Government and Politics

HHS Secretary Sylvia Burwell appoints former Citigroup executive Kevin Thurm as senior counselor. Thurm, a former Rhodes Scholar, served as HHS deputy secretary before joining the finance firm in 2001.

The VA expands its Patient Centered Community Care contract with managed care organization Health Net Federal Services to include primary care services for veterans who are unable to obtain primary care at a VA medical center in the three PC3 regions in which Health Net operates. The PC3 program provides eligible veterans with timely access to care through a network of non-VA providers who meet VA quality standards when a local VA medical center cannot readily provide care.
---
Research and Innovation
A new report finds that using a touchscreen EHR to support and monitor a national antiretroviral therapy program in Malawi faced challenges similar to that of EHR adoption in the U.S.:
Implementing a point-of-care EHR has been more challenging than initially anticipated.
The success of a POC system ultimately depends as much on a commitment from system users as on the technologies employed.
Poor adherence to system use will result in incomplete data.
Health workers will not adopt a system if they do not find sufficient value in it. Consequently, the primary challenge is to identify and address the value proposition for the user. This is an iterative process that requires a commitment to regular and ongoing dialog with the users if this paradigm shift to POC system use is to be sustainable.
---
Other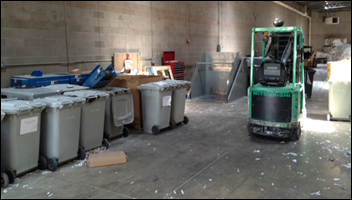 Orthopaedic Specialty Institute Medical Group (CA) reports the theft of 742 boxes of patient X-rays by two employees at an Iron Mountain Record Management storage facility, who then melted down the X-rays to collect the silver. The X-rays were 10 to 15 years old and may have contained patient names, birth dates, and medical record numbers. They did not contain any financial information. Perhaps the thieves took their loot to a company like XpresShred, which offers what I'm sure are competitive rates for X-ray silver recycling.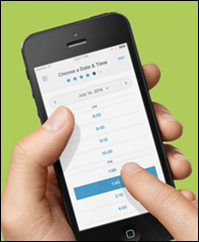 Square adds online appointment booking to its list of services, which may throw a wrench in the works of physician practices already worried about HIPAA compliance. Square Appointments will link customer booking and staff scheduling tools to its Square Register payment processing app, which does not have to adhere to HIPAA rules because it doesn't store medical information. I'm willing to bet appointment-related information will throw up many red flags for practices thinking of using the new feature.
---
Contacts
Mr. H, Lorre, Jennifer, Dr. Jayne, Dr. Gregg, Lt. Dan, Dr. Travis
More news: HIStalk, HIStalk Connect.
Get HIStalk Practice  updates.
Contact us online.