Top News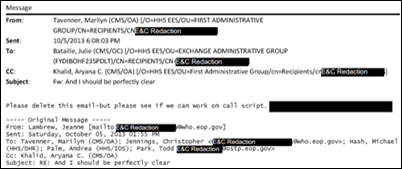 Federal finger-pointing continues as recovered correspondence from CMS Administrator Marilyn Tavenner shows she asked a staffer to delete email related to the troubled launch of Healthcare.gov. "Time and again, the self-proclaimed 'most transparent administration' has been anything but," House Energy and Commerce Committee Chairman Fred Upton, R-Mich., said in a statement. "And now we know that when HealthCare.gov was crashing, those in charge were hitting the delete button behind the scenes." Adding to the drama is CMS' refusal to hand over requested documents to the Associated Press about the kinds of security software and computer systems behind the federally funded website. CMS has told the AP that disclosing them could violate health-privacy laws because it might give hackers enough information to break into the service.
---
HIStalk Practice Announcements and Requests
Thanks to all of the readers who filled out the annual reader survey. I'll have an overview of the results, plus a gift card winner, in my next post later this week.
If enterprise data is your thing, then be sure to register for the next HIStalk webinar – Enterprise Data – Tapping Your Most Critical Asset for Survival, presented by Encore, a Quintiles Company, happening on August 27 at 1 pm ET. This first in a webinar series called "It's All About the Data" will describe the capabilities provider organizations need to become data driven. The presenters will provide an overview of the critical role of an enterprise data strategy, creating the right data from source systems beginning with implementation, real-world data governance, how to avoid "boiling the ocean" with an enterprise data warehouse, and the role of performance feedback to transform analytics insights into improved outcomes and efficiencies. Presenters include Jonathan Velez, MD, FACEP, CMIO at Hartford Healthcare; and Randy Thomas, Associate Partner at Encore, A Quintiles Company.
If business intelligence is your thing, don't miss "For Small Practices, the Time is Right for Business Intelligence." Matt Barron of ADP AdvancedMD was kind enough to share his take on the topic in a recent HIStalk Readers Write piece.
Speaking of reader contributions, I am looking for guest authors who work in the world of physician practices to regularly write about their experiences with HIT. Do you work at a practice that has seen the writing on the wall and dropped out of Meaningful Use? Are you an Epic ambulatory user with a story to tell? Email me with your ideas for one-time or regular contributions.
---
Acquisitions, Funding, Business, and Stocks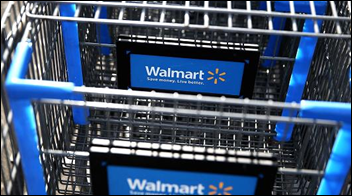 Walmart trims its earnings forecast due to rising medical costs and increased spending on healthcare for its employees. The news comes just as the company begins to roll out 12 primary Care Clinics across the U.S. I wonder how Walmart will control its own clinic costs and service pricing, not to mention how likely its employees – many of them newly insured – will be to use them. I have little doubt the $4 employee rate for office visits will entice many. Perhaps it will take notice of what Cerner is doing to attract staffers to its on-site clinics and pharmacies, such as using push notifications to alert employees to "ways to save" and highly targeted educational messages and reminders that support specific health and wellness initiatives. No mention has been made yet as to whether the big-box retailer will follow in the Epic EHR footsteps of CVS MinuteClinics.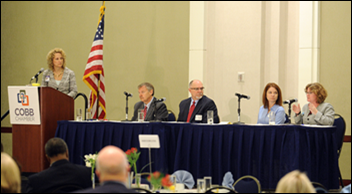 Speaking of Walmart, I had the opportunity to hear the opinions of several industry representatives on its entry into primary care at the recent Health Care Summit. Two panelists were painfully hesitant in providing their less-than-enthusiastic opinions of the impact retail clinics will have on the ambulatory space. Matt Portch, team leader of Commercial Effectiveness at Pfizer, said, "I'd hate to see an OR in the back of a Walmart," adding that he's concerned about retail businesses pushing the limits of healthcare business models. Laura Beaty, MD of concierge medical practice PartnerMD (GA), provided the best sound bite of the event when she said, "If we equate cheap with excellence, it doesn't work. Value is a different story." Walmart might have some work to do convincing its new peer group of the value of its services. Cost-conscious Walmart shoppers probably won't need as much.
Private equity firm GTCR will invest up to $200 million in Cedar Gate Technologies, which it will form with former Medco CEO David Snow, who will add $20 million of his own money and serve as CEO. The company plans to "build a transformative company in the healthcare information technology industry by acquiring outstanding healthcare data and analytics businesses and accelerating their growth."

InnovaHealth Innovations opens up shop in Portland to help physician practices comply with ACA regulations via audit and compliance reviews. The consulting firm will also offer performance improvement analyses and educational seminars on implementing innovative practice strategies. Roberta Kaplan (Oregon Health Authority) will lead the new company.
National medical group Mednax agrees to acquire medical practice revenue cycle management company MedData for an undisclosed sum. The acquisition will help Mednax expand its relationships with hospitals where its physicians work and build new relationships with MedData's client base of 3,000 physicians in 43 states.
---
Announcements and Implementations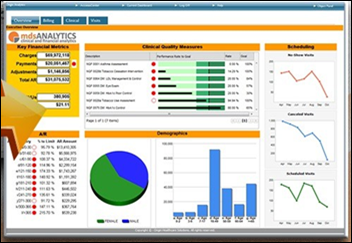 Origin Healthcare Solutions and MDS Medical partner to offer mdsAnalytics – a customized version of Origin Analytics – to users of Greenway Health's PrimeSUITE EHR. The companies report the partnership will enable even the smallest of practices to take advantage of sophisticated reporting, dashboard, and visualization tools.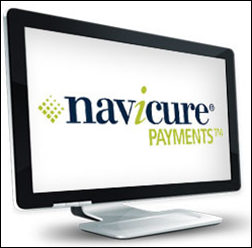 Navicure launches the Navicure Payments software platform to help providers collect co-pays or balances due before service, estimate patient financial responsibility and secure commitment to pay at the time of service, and collect balances after insurance adjudication.
Azalea Health signs up the physician groups of Georgia-based Dorminy Medical Center and Irwin County Hospital for its EHR and RCM systems.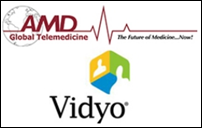 AMD Global Telemedicine integrates video conferencing software from Vidyo into its Agnes Interactive software to simplify Web-based telemedicine workflow.
National physician specialty services company Sheridan Healthcare chooses VitalWare's iDocuMint ICD-10 code assignment and bill preparation tool for its 2,800 providers.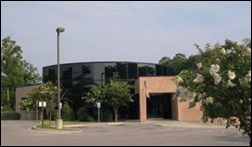 Urology Centers of Alabama adds Greenway's PrimeRCM revenue cycle solution, joining its PrimeSUITE EHR/PM system.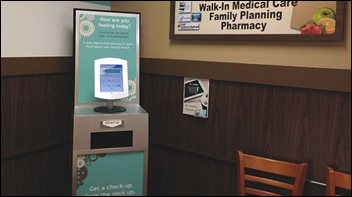 Co-creators of a new behavior health screening kiosk – the first to be installed in a retail clinic in the U.S. – tell me they are developing privacy modifications to the kiosk for future iterations.  These will likely include a curtain (like a voting booth), "blinders" built up around the sides of the device, or use of a flat-screen monitor. As I mentioned when I first wrote about the kiosk, privacy and mental health should go hand in hand when it comes to screening tools in retail spaces, so it's nice to see the developers take that into consideration. While I agree with the need to more openly discuss mental health issues, I'm not so sure the average patient that suffers from one is ready to shout about it from the rooftops (or from the floor of their local retail clinic).
---
People
MModal announces that CEO Duncan James will resign from the company, which recently exited Chapter 11. MModal has also brought in a new board.

Family physician Jack Pinney, MD (MidMichigan Health Medical Center) joins the Optimizerx Board of Directors.

Divya Nag, founder of StartX Med, an accelerator to commercialize Stanford research, joins Apple to lead its healthcare initiatives.
People Magazine profiles the family of MedAptus employee Jennifer Crowley, whose six-year-old son Padraig has been diagnosed with stage 4 neuroblastoma, the same rare childhood cancer that killed her infant son in 2006. Friends have started a fundraising page to help cover the family's medical bills. Padraig was started immediately on chemotherapy and will have a long stay at Memorial Sloan Kettering. 
---
Government and Politics

Newly released 2013 data from CMS show that 96 percent of federally funded health centers have implemented an EHR, and nearly 85 percent of their providers are receiving Meaningful Use payments. Over 54 percent of the centers have achieved recognition as Patient Centered Medical Homes.

Former House Speaker Newt Gingrich makes the case for smartphones and veterans healthcare at a recent American Enterprise Institute event. He cited applications from ZocDoc and Wello as innovations that will help deliver high-quality, accessible healthcare to veterans. "We have the opportunity to create a 21st century veterans service system empowering veterans to use their smartphones to re-center services on their lives at their convenience," Gingrich added.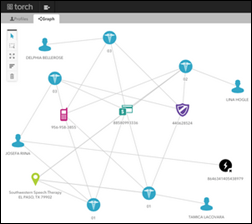 The Texas Health and Human Services Commission awards network security and fraud detection company 21 CT a $19.8 million contract to develop software that is already helping the state detect Medicaid fraud. The new Torch technology pulls data in from the state's healthcare system, as well as federal data, physician data, business records, background checks, and Google maps. It then links it together and displays it in an easy to understand format, allowing investigators to spot trends in Medicaid reimbursement.
---
Research and Innovation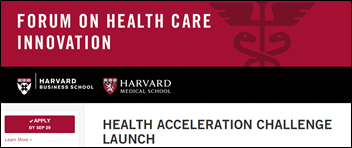 Harvard's Forum on Healthcare Innovation launches the Healthcare Acceleration Challenge, a competition that aims to identify and promote proven innovations that if widely disseminated could lower the cost and increase the quality and access of healthcare delivery in the U.S. Finalists will share $150,000 and the opportunity to present their ideas at the Forum's invitation-only conference in April 2015. The winner will be awarded an additional $50,000. Applications are being accepted through September 29.
---
Other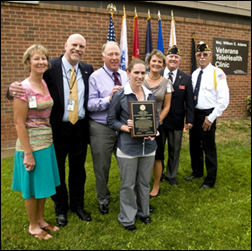 The Major William Adams Veterans TeleHealth Clinic (CO) receives the Caregivers of the Year award from the Colorado American Legion. Formed in 2007, the clinic was one of the first in the nation to utilize video conferencing equipment to connect veterans in rural and remote areas to doctors.
Urgent care and emergency medicine practice Legacy ER (TX) makes the Web pages of Architectural Digest as part of the magazine's coverage of the American Institute of Architects' National Healthcare Design Awards. 5G Studio Collaborative has won numerous awards for its design.
In Canada, B.C. Emergency Health Services drops its $2.8 million ambulance electronic patient care record a year after it was supposed to go live, saying that, "the vendor was unable to meet our business requirements." The vendor was Interdev Technology.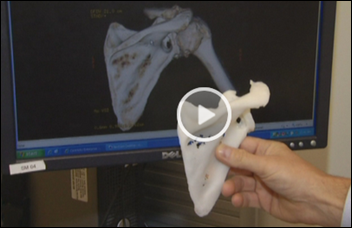 Local news correspondent Bruce Hensel, MD profiles the use of 3-D printing to create plastic models of bones to practice on before surgery. The report notes that 3-D printing technology is now fast enough and cheap enough for individual doctors to afford, and that some insurance companies are considering covering the cost of making the plastic models.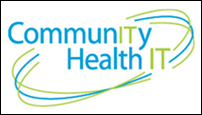 The local paper profiles nonprofit Community Health IT Inc., which is leading a project aimed at helping small practices connect to the Florida HIE via its MyHealthStory record-sharing service. The service, powered by Relay Health and free to patients, is intended to give clinics and medical offices, especially those in rural areas, a lower-cost alternative for sharing patient information.
---
Sponsor Updates
NextGen describes the three tiers of the Patient Centered Medical Home.
Kareo CMIO Tom Giannulli will present a session on "The Essential Role for Technology in Improving Patient Care" at UBM Medica's Practice Rx Conference in Philadelphia, September 18-19.