Top News

CMS names Kevin Counihan to the newly created position of CEO of Healthcare.gov. The agency has high hopes for Counihan, who oversaw the state of Connecticut's health insurance exchange. Access Health CT was the first state marketplace to surpass enrollment targets by signing up nearly 260,000 people.
---
HIStalk Practice Announcements and Requests
Don't miss these upcoming HIStalk webinars:
September 4 (Thursday) 2:00 p.m. ET. MU2 Veterans Speak Out: Implementing Direct Secure Messaging for Success. Presented by DataMotion. Moderator: Mr. HIStalk. Panelists: Darby Buroker, executive director of health information exchange, Steward Health Care; Anne Lara, EdD, RN, CIO, Union Hospital of Cecil County, MD; Andy Nieto, health IT strategist, DataMotion; Mat Osmanski, senior application analyst, Steward Health Care; and Bill Winn, PhD, Meaningful Use service line executive, Navin, Haffty & Associates. Panelists will discuss the strategy and tactics of meeting the transitions of care requirements for MU2, including assembling the team, implementing Direct Secure Messaging, getting providers on board, and reporting results. 
September 11 (Thursday) 1:00 p.m. ET. Check out the video above for a fun overview of Electronic Health Record Divorce Rates on the Rise — The Four Factors that Predict Long-term Success. Presented by The Breakaway Group, A Xerox Company. Presenters: Heather Haugen, PhD, CEO and managing director, The Breakaway Group, A Xerox Company; Bill Rieger, CIO, Flagler Hospital, St. Augustine, FL. Many users are considering divorcing their EHR as dissatisfaction increases. Many are spending 90 percent of their time and resources on the wedding (the go-live) instead of the long-term commitment to new workflows, communication, education, and care outcomes (the marriage). Hear more about the findings of research published in "Beyond Implementation: A Prescription for Lasting EMR Adoption" about EHR adoption and success factors.  Registrants get a free electronic or paper copy of the book.
September 18 (Thursday) Time TBD. Save the date for a presentation with Dim-Sum, HIStalk's very own DoD insider. The mid-day presentation will touch on the DoD's $11 billion EHR RFP, as well as its healthcare reach, current systems, relationships with contractors and other government agencies, and selection process.
Favorite Tweet of the Week, courtesy of @pedshospdoc by way of HIStalk Practice contributor @aspooner: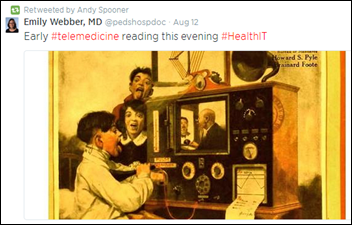 ---
Acquisitions, Funding, Business, and Stock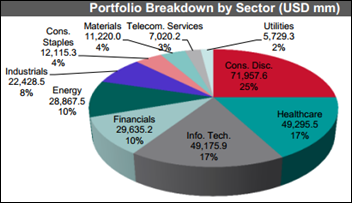 The latest S&P Capital IQ Hedge Fund Tracker shows that IT and healthcare stocks saw the largest growth in new hedge fund buying activity during the second quarter of 2014. IT claimed the top spot for a second quarter in a row, coming in at $1.45 billion. Healthcare came in slightly under at $1.4 billion. McKesson jumps out to me as the biggest healthcare IT company mentioned. One thing is for sure: It's a good time to be in healthcare IT, though I wonder how much of this money will actually trickle down to improved access and outcomes for patients.
---
Announcements and Implementations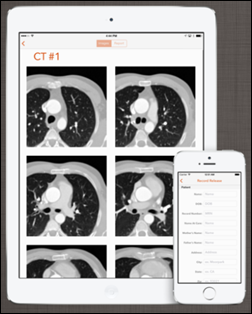 NexGenic launches ImageInbox, an app that enables patients and physicians to securely store and send medical images and diagnostic reports to each other. The Apple version of the app includes a social-sharing feature (HIPAA red flag?), should patients be so inclined to share their latest baby ultrasounds.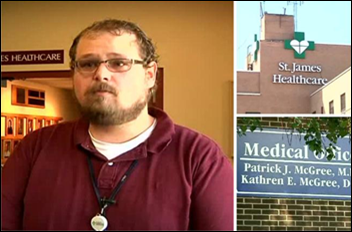 McGree Medical becomes the first physician's practice within the St. James Healthcare (MT) network to connect to its Epic Community Care EHR. (Is it just me or does the gentleman in the picture above look a little nervous about the roll out?) The health system rolled out the MyChart patient portal earlier this summer.

The Georgia Health Information Network upgrades its GeorgiaDirect product to include access to the national network of providers and facilities within the DirectTrust Community. Medicity provides the technology behind the state HIE product.
Greenway Health completes implementation of the Walgreens Health Cloud EHR – the largest cloud-based EHR system ever deployed in a pharmacy setting. Pharmacists at over 8,200 Walgreens locations now have access to patient prescription, immunization, and health testing records. Greenway's user conference kicks off next week, and I would love to hear from attendees. Feel free to send me observations, rumors, and pictures.
North Carolina Pediatric Associates will deploy the NextGen Ambulatory EHR, PM, and patient portal.
---
Research and Innovation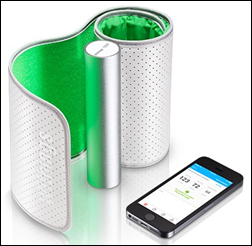 A study finds that blood pressure management and medication changes done at home result in healthier blood pressure levels than when performed in a physician's office. The year-long study followed 450 patients with previous heart trouble, strokes, diabetes or kidney disease. No mention is made before the paywall of what, if any, technology was used by the self-care patients. I wonder how easy it would be to replicate these findings if patients were given blood-pressure monitoring apps from a company like iHealth or Withings.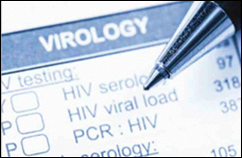 Research shows that HIV screening rates increase when clinical staff are prompted by screening alerts from EHRs. Data show that HIV testing at Urban Health Plan sites increased from 8 percent of patients in 2010 to 56 percent from January 2011 to  September 2013 after implementation of the new screening program.
A survey finds that over 50 percent of 1,100 consumers in the U.S. and U.K. say they value primary-care physicians. Respondents gauged them on putting patients first, empowerment and access, and science and innovation. The numbers shift when it comes to the perceived value of hospitals, with 54.3 percent of UK respondents and 39.3 percent of US respondents giving hospitals a rating of six or seven on a seven-point scale based on the same criteria.
---
Government and Politics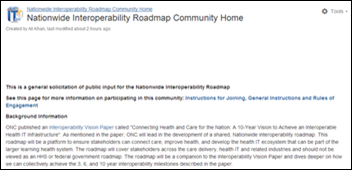 ONC issues a general solicitation for public input on its nationwide interoperability roadmap. Comments on the first draft of the roadmap are due Friday, September 12. Version "1.0" of the roadmap will likely be released early next year.
The VA will open a RFP for a commercial patient scheduling system in September and will award a contract by the end of the year. VA CIO Stephen Warren says the agency will "acquire a commercial, off-the-shelf scheduling system," but then oddly adds that it wants a system "tailored specifically for our Veterans."
---
People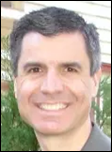 Frank MacLeon is promoted to vice president of client relations and performance management at Continuum Health Alliance.

The local paper covers the retirement of David Scheiner, MD former physician to President Obama during his days in Chicago. Scheiner has no love for EHRs, and "has been a fierce critic of Obama's signature accomplishment, the Affordable Care Act."
Ryan Alverson joins WRS Health as director of customer support.
---
Other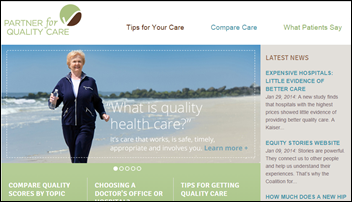 The Oregon Health Care Quality Corp. releases its annual scores for primary care physicians. The scores, which for the first time include Medicare data, enable patients to compare how clinics perform in areas such as preventive care, chronic disease care, and appropriate use of healthcare services.
---
Sponsor Updates
PerfectServe announces the formation of its customer advisory panel.
NextGen Healthcare's Ambulatory EHR earns 2014 ONC HIT Cancer Registry Certification.
---
Contacts
Mr. H, Lorre, Jennifer, Dr. Jayne, Dr. Gregg, Lt. Dan, Dr. Travis
More news: HIStalk, HIStalk Connect.
Get HIStalk Practice  updates.
Contact us online.