Top News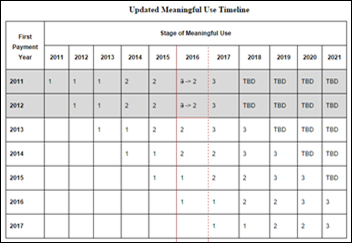 CMS officially delays Stage 3 of Meaningful Use until 2017, and tells providers they can meet Stage 2 requirements using technology certified to 2011 standards only through the remainder of this year. Only EHRs certified to 2014 standards will be acceptable starting in 2015. Providers that do not achieve MU by next year will be subject to Medicare payment reductions. In making the announcement, CMS Administrator Marilynn Tavenner explained that, "We listened to stakeholder feedback and provided [certified EHR technology] flexibility for 2014 to help ensure providers can continue to participate in the EHR Incentive Programs moving forward. We were excited to see that there is overwhelming support for this change." The phrase "overwhelming support" may be a bit of a stretch, as backlash has already begun (and over a holiday weekend, no less), with CHIME expressing its deep disappointment in the decision. It will be interesting to see if physician-practice stakeholders make their displeasure known in any meaningful way. I hope readers will chime in with opinions via the comments section below.
---
HIStalk Practice Announcements and Requests
I hope those of you back at work after a long weekend are refreshed and ready to tackle the thankfully shortened workweek. My sincerest thanks goes out to those healthcare professionals who stayed in the trenches over the holiday break. I spent some of it with a family member who underwent scheduled surgery, and I'm happy to report that positive, caring attitudes combined with diligence and a good bedside manner still trump technology any day. (Though I have to admit easy access to hospital Wi-Fi makes it that much easier to commit to a full day in an inpatient/outpatient setting.)

I also took advantage of the break to book my flight and accommodations for MGMA, taking place October 26-29 in Las Vegas. My next step is to put together a list of "Must See" vendors for HIStalk readers to peruse as they make exhibit hall plans that week. If your company plans on being at the show and would like to be included, send me your company name, logo, booth number, and a brief description of what you do that is to the point and free of fluffy buzzwords. I'll also include contact information for companies not exhibiting but looking to schedule one-on-one meetings.
---
Announcements and Implementations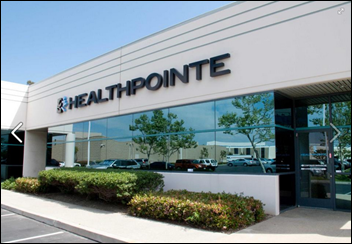 Healthpointe (CA) announces its 24 hour-a-day urgent care telemedicine service will go live at the end of this month.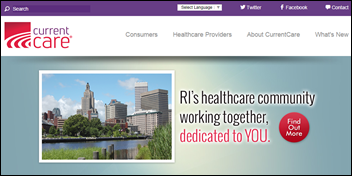 The Rhode Island Quality Institute and the Providence Veterans Affairs Medical Center (RI) collaborate to make the health data of veterans available for the first time to VA providers across the state via Rhode Island's CurrentCare HIE. Over 1,800 providers in 450 practices across 700 sites use CurrentCare services.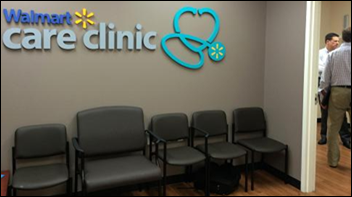 Walmart Care Clinics open in Georgia and South Carolina. No mention has yet been made about what type of healthcare IT the clinics are using, though it has been made know that clinic nurses and physicians are sourced from health center management company QuadMed. President Sue Buettner joined QuadMed in April after time spent as senior vice president at Aurora Health Care (WI).
---
Acquisitions, Funding, Business, and Stock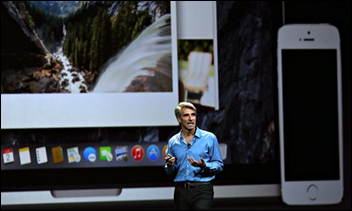 Apple's big day draws closer, with just a week to go until the company launches its new, larger iPhone; some sort of much-ballyhooed wearable device (most likely the iWatch); and a mobile payments system. As a consumer, my interest in a larger phone and a separate, connected device is minimal. I typically use my carrier's upgrade option to purchase a refurbished, slightly older iPhone for free at renewal time, and am not in the market for a wearable that will likely debut at an unattractively high price point (likely in the $400 range). I do wonder, though, how many iWatches I'll see as the giveaway du jour at HIMSS next year.
---
Government and Politics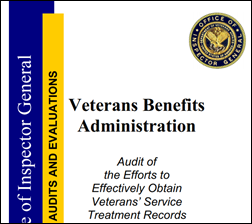 This article highlights the DoD's painfully slow Health Artifact and Image Management Solution (HAIMS), designed to give the VA nearly instant access to the complete, certified military medical records of anyone who left service after Jan. 1, 2014. Access has been far from instant, to the detriment of veterans waiting on disability claims to be processed. Between January 1 and June 3 of this year, the VA asked the DoD for 7,300 electronic service treatment records, but the DoD had only completed 29 percent of those requests at the time of the OIG audit.
---
Research and Innovation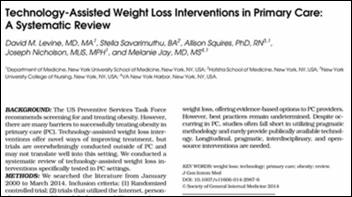 Research finds that technology-assisted interventions in the primary care setting does in fact help patients achieve weight loss. Technologies in the study included software that guided physicians to better counsel their patients, in-home DVD programs, Web-based applications, and self-monitoring and feedback systems. Noted challenges included poor Web utilization, the need for improved ease-of-use for both physician and patient, more open access to technologies, and keeping pace with industry. I question whether this study was particularly conclusive (or necessary), as researchers found that tech-assisted interventions resulted in weight loss of only up to 12 pounds over a three-year period.
---
Contacts
Mr. H, Lorre, Jennifer, Dr. Jayne, Dr. Gregg, Lt. Dan, Dr. Travis
More news: HIStalk, HIStalk Connect.
Get HIStalk Practice  updates.
Contact us online.