Top News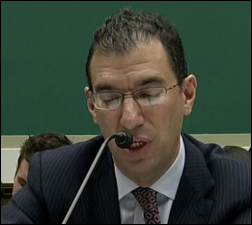 CMS Principal Deputy Administrator Andy Slavitt updates the House Ways and Means Health subcommittee on preparations for a second round of Healthcare.gov open enrollment. He noted the application process will be more streamlined and that transparency about potential problems will be a top priority, a comment echoed by HHS Secretary Sylvia Burwell earlier this week. He did not promise a seamless experience, instead emphasizing, as one reporter put it, "improvement but not perfection." Surprisingly, just one subcommittee member asked him about the recently announced Healthcare.gov hack. Could the federal government really be ready to stop splitting partisan hairs and focus on a successful go live?
---
HIStalk Practice Announcements and Requests
Register today for upcoming HIStalk webinars:
September 11 (Thursday) 1:00 p.m. ET. Electronic Health Record Divorce Rates on the Rise — The Four Factors that Predict Long-term Success. Presented by The Breakaway Group, A Xerox Company. Presenters: Heather Haugen, PhD, CEO and managing director, The Breakaway Group, A Xerox Company; Bill Rieger, CIO, Flagler Hospital, St. Augustine, FL. Many users are considering divorcing their EHR as dissatisfaction increases. Many are spending 90 percent of their time and resources on the wedding  (the go-live) instead of the long-term commitment to new workflows, communication, education, and care outcomes (the marriage). Hear more about the findings of research published in "Beyond Implementation: A Prescription for Lasting EMR Adoption" about EHR adoption and success factors.  Registrants get a free electronic or paper copy of the book.
September 18 (Thursday) 1:00 p.m. ET.  DHMSM 101: The Hopes, Politics, and Players of the DoD's $11 Billion EHR Project. Presented by HIStalk. Presenters: Dim-Sum, an anonymous expert in government healthcare IT, military veteran, and unwavering patriot; Mr. HIStalk. The Department of Defense's selection of a commercially available EHR will drastically change the winning bidders, the health and welfare of service members all over the world, and possibly the entire healthcare IT industry. The presentation will include overview of the military health environment; the military's history of using contractors to develop its systems vs. its new direction in buying an off-the-shelf system; its population health management challenges in caring for nearly 10 million patients all over the world, some of them on the battlefield; and a review of the big players that are bidding. This presentation will be geared toward a general audience and will be freely sprinkled with humor and wry cynicism developed in years of working in two often illogical industries that hate change.
September 25 (Thursday) 1:00 p.m. ET. Using BI Maturity Models to Tap the Power of Analytics. Presented by Siemens Healthcare. Presenters: James Gaston, senior director of maturity models, HIMSS Analytics; Christopher Bocchino, principal consultant, Siemens Healthcare. As ACOs and population health management initiatives evolve, Business Intelligence (BI) capabilities are becoming a critical part of healthcare organizations' successful forays into the new healthcare marketplace. This event is designed to provide an understanding of BI maturity models and how they can be leveraged to optimize clinical, financial, and operational decisions. This session will cover how analytics maturity is measured and how organizations can use this information to create an effective roadmap for maturing their analytics capabilities to an advanced state.
---
Acquisitions, Funding, Business, and Stock

PM and technology services company PracticeMax acquires medical billing and PM services firm Optimum Medical Management. PracticeMax plans to use the acquisition as a springboard to further expansion.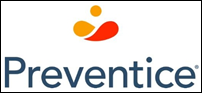 Preventice and eCardio Diagnostics announce they will now operate as wholly owned subsidiaries of new holding company Preventice Inc. The companies hope the strategic combination will better enable them to strengthen offerings in the areas of remote monitoring systems and mobile health applications.
---
Announcements and Implementations

NVoq announces the 2014 SayIt Healthcare Productivity ShowcaseFest, where 12 chosen healthcare professionals will work with the company's SayIt speech recognition product to build and record a voice-optimized EMR Showcase. Nominations are due September 26.

Multispecialty medical group ABQ Health Partners (NM) launches the FollowMyHealth patient portal from Allscripts. ABQ implemented an EHR from Allscripts in 2007.
Anesthesia Partners Services (WI) implements the Anesthesia Touch anesthesia information management system from Plexis Information Systems at The Center for Digestive Health, Mayfair Digestive Health Center, Lake County Endoscopy Center, and Wisconsin Digestive Health Center. APS is also partnering with Plexis Management Group for a variety of PM services.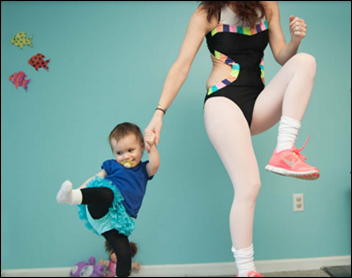 ChartSpan launches a free iOS app that automates the conversion of medical records from paper to digital data. If you need a good laugh, spend a few minutes on their website. It combines a unique blend of '80s nostalgia (New Kids on the Block collector cards!) with modern-day snark.
---
Government and Politics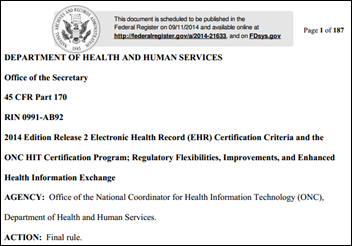 ONC releases a 187-page update on EHR certification criteria, adding 10 new optional criteria to its standards and revising two mandatory points in an effort to offer vendors flexibility and clarity in the name of better health information exchange. It drops a plan to create a set of voluntary certification standards for 2015, and breaks CPOE intro three optional components – laboratory, medications, and diagnostic imaging orders. It also offers vendors the ability to use any electronic transmission method for sending syndromic surveillance data from their EHRs to public-health agencies.
---
Research and Innovation

The American Telemedicine Association releases its State Telemedicine Gaps Analysis, which grades states on telemedicine reimbursement and physician practice standards. Star states include Maryland, Maine, Mississippi, New Hampshire, New Mexico, Tennessee, and Virginia. Strugglers include Connecticut, Iowa, and Rhode Island.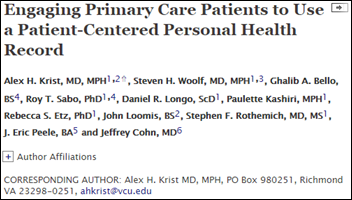 A study finds that a proactive and customized patient portal implementation strategy designed by primary care practices resulted in 25.6 percent of patients using a personal health record. The study also found the adoption rate increased 1 percent each month over 31 months, and that nearly 24 percent of PHR users signed up within one day of their office visit.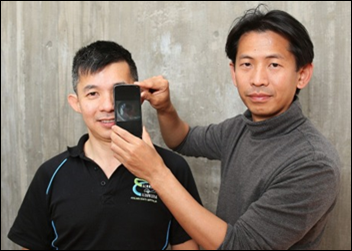 Researchers from the Garvan Institute of Medical Research and Australian National University win the Eureka Prize for developing a lens that turns a smartphone into a microscope. The lens, which costs less than a cent, can magnify up to 160 times. It's refreshing to think that mobile health innovations can unfold without Apple-level hype.
---
Other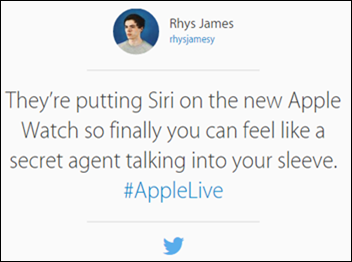 Apple unveils the iPhone 6, iPhone 6 Plus, a mobile payments system, and the long-awaited iWatch (formally known as Apple Watch). Observers, for the most part, seem nonplussed when it comes to the ability of the new devices and technologies to truly change healthcare. Dr. Travis at HIStalk Connect noted in his review that the watch is "a middle-of-the-road activity tracker submerged within an overall above average smartwatch." Manny Alvarez, MD, however, enthusiastically said that, "As more developers begin to write new software, and health care companies like GE begin to integrate their diagnostic tools with some of these devices, physicians will have no choice but to embrace this world." Whether patients and physicians will truly embrace a watch that retails for $349 remains to be seen. I stand by my prediction that Apple Watch will be the coveted giveaway at HIMSS 15. (And I prefer pink watchbands, in case anyone is wondering.)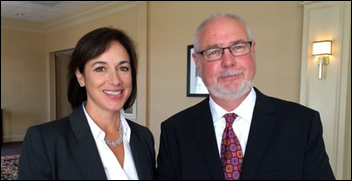 The local paper covers the roll out of VITL Access health information exchange by Vermont Information Technology Leaders. Nine years in the making, implementation of the HIE began last month, and stakeholders hope to have it operational throughout the state sometime next year. VITL also plans to launch the VITL Direct secure messaging system and VITL Notify notification system over the next 12 months.
---
Sponsor Updates
PerfectServe President and CEO Terry Edwards writes a blog post titled "Learning from the Airlines and Banks."
Frost & Sullivan recognizes GE Healthcare IT with the 2014 North America Frost & Sullivan Award for New Product Innovation Leadership.
---
Contacts
Mr. H, Lorre, Jennifer, Dr. Jayne, Dr. Gregg, Lt. Dan, Dr. Travis
More news: HIStalk, HIStalk Connect.
Get HIStalk Practice  updates.
Contact us online.