When Meaningful Isn't
There are just so many times in a physician's life when Meaningful Use just doesn't mean anything.
Picture this:
A beautifully pregnant mother is preparing for the birth of her very first child. The pregnancy is uncomplicated, except for the fact that the child is now breech. Despite the best efforts of a wonderful obstetrician, the infant remains in breech position and the decision is made to deliver the baby via Caesarian section.
The surgical suite is fully prepped and the procedure proceeds with no untoward signs. The fetus' vital signs are being monitored closely and show no indications of any distress. The section proceeds uneventfully until …
… until the moment of delivery, the moment when everyone expects a beautiful, normal, well-developed fetus to be delivered as a beautiful, healthy, well-developed new baby. Only …
… only it isn't.
It isn't beautiful. It isn't normal. It isn't well-developed.
The wonderful expectation is a flaccid, blue, non-responsive handful of tissue that appears, for all intents and purposes, as if it was intended for something, anything, other than the beautiful life for which it was anticipated. It looks bloated. It looks lifeless. It looks almost other-worldly in its exposure to life outside of the womb.
The neonatal team, fully ready, is nonetheless aghast. This is not the delightful new entry into the world that was expected. This is trauma. This is drama. This is a potentially horrific outcome to a marvelous prospect.
The lifeless form is handed over from the obstetric surgical team to the awaiting neonatal resuscitation crew. Drying. Bagging. Intubating. Chest percussions and every life-inducing mechanism are begun. The lifeless form remains lifeless.
One minute. Two minutes. Five. And more.
The form looks abnormal, but the abnormalities are indescript. There is normalcy amidst gross abnormality. There is life despite blatant lifelessness. There is something that calls the team to heroic measures despite protocols that call for cessation of all heroism.
The team persists.
And, thank God, the team prevails.
Spontaneous breaths are induced. Heart sounds begin where no heart sounds had been. Movement and facial expressions show that life has emerged where no life had once been. Stabilization ensues.
The nearest tertiary care neonatal center mobile team arrives via life flight and begins its superb "assess, address, and de-stress" routine. They load the non-diagnosed, non-normal , non-categorizable newborn into a now-safe haven of neonatal nurturing in their life flight-enabled neonatal incubator. They roll out, fly off, and proceed to care for this newborn child that only moments ago was a mass of nondescript protoplasm incapable of independent life.
Fast forward eight years. Standing in a coffee shop queue. A beautiful woman approaches, an amazing smile upon her lips. She greets you with the warmth of a thousand suns as she proclaims, out loud and to no one in particular, that you are the one who saved her child's life. Her child. The now-diagnosed "gifted" wunderkind of third grade. The remarkably abnormal, normal girl who astonishes her teachers on a daily basis.
Think back. Did you document every moment? Did you record for an auditor who may never come the minute details of the indescribable moments of non-life before life? Did you capture the essential details that would allow for appropriate upcoding and enhanced reimbursement? Did you ensure transition of care documentation? Did you check off all the bullet points that insurance company column-and-row counters seek? Did you show Meaningful Use via "meaningful" digital documentation detail?
Seriously … does any of that matter when this mother stands before you with her look of indescribable gratitude?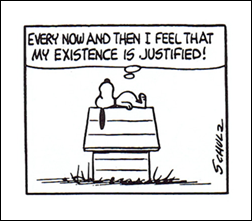 From the trenches…
"Do not let your grand ambitions stand in the way of small but meaningful accomplishments." – Bryant H. McGill
Dr. Gregg Alexander, a grunt in the trenches pediatrician at Madison Pediatrics, is Chief Medical Officer for Health Nuts Media, an HIT and marketing consultant, and sits on the board of directors of the Ohio Health Information Partnership (OHIP).