Top News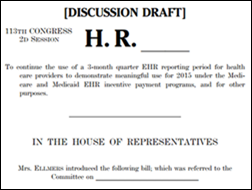 Congresswoman Renee Ellmers (R-NC) introduces the Flexibility of Health IT Reporting Act of 2014, which if approved would allow providers to report HIT upgrades in 2015 through a 90-day reporting period as opposed to a full year. In addition, providers would have the option to choose any three-month quarter for the EHR reporting period in 2015 to qualify for Meaningful Use. Introduction of the act coincides with a letter to HHS Secretary Sylvia Burwell from 16 industry groups calling for similar adjustment.
---
HIStalk Practice Announcements and Requests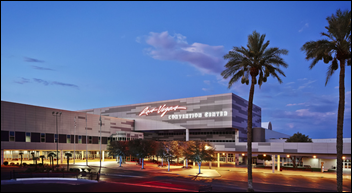 Thanks to all of the HIStalk sponsors that have requested to be a part of our annual MGMA "Must-See" Exhibitors Guide. Don't worry, there's still time to participate. Fill out this brief form by September 30 to ensure a spot in the digital guide. We'll also include contact information for companies not exhibiting but looking to schedule one-on-one meetings.
---
Webinars

Today (Thursday) 1:00 p.m. ET.  DHMSM 101: The Hopes, Politics, and Players of the DoD's $11 Billion EHR Project. Presented by HIStalk. Presenters: Dim-Sum, an anonymous expert in government healthcare IT, military veteran, and unwavering patriot; Mr. HIStalk. The Department of Defense's selection of a commercially available EHR will drastically change the winning bidders, the health and welfare of service members all over the world, and possibly the entire healthcare IT industry. The presentation will include overview of the military health environment; the military's history of using contractors to develop its systems vs. its new direction in buying an off-the-shelf system; its population health management challenges in caring for nearly 10 million patients all over the world, some of them on the battlefield; and a review of the big players that are bidding. This presentation will be geared toward a general audience and will be freely sprinkled with humor and wry cynicism developed in years of working in two often illogical industries that hate change.
September 25 (Thursday) 1:00 ET. Using BI Maturity Models to Tap the Power of Analytics. Presented by Siemens Healthcare. Presenters: James Gaston, senior director of maturity models, HIMSS Analytics; Christopher Bocchino, principal consultant, Siemens Healthcare. Business intelligence capabilities are becoming critical for healthcare organizations as ACOs and population health management initiatives evolve in the new healthcare marketplace. The presenters will explain how BI maturity models can help optimize clinical, financial, and operational decisions and how organizations can measure and mature their analytics capabilities.
September 26 (Friday) 1:00 ET. Data Governance – Why You Can't Put It Off. Presented by Encore, A Quintiles Company. Presenters: Steve Morgan, MD, SVP for IT and data analytics and CMIO, Carilion Clinic; Randy Thomas, associate partner, Encore, A Quintiles Company. In this second webinar in a series, "It's All About the Data," the presenters will review the pressing need for data governance and smart strategies for implementing it using strained resources.
---
Acquisitions, Funding, Business, and Stock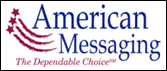 Doc Halo and American Messaging Services enter into a revenue-sharing agreement and partnership that will deliver a combined suite of mobile health, secure communication, and critical messaging technologies to healthcare providers. American Messaging will also acquire a 25-percent equity interest in Doc Halo.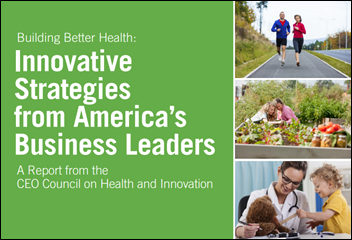 The CEO Council on Health and Innovation, which includes leaders from Verizon, Walgreens, Coca-Cola, Aetna, and Bank of America, challenges business leaders to formally quantify and share ideas and data on company wellness practices and outcomes. Their advocacy ties into the release of a similarly themed report and initiative at the Bipartisan Policy Center.
---
Government and Politics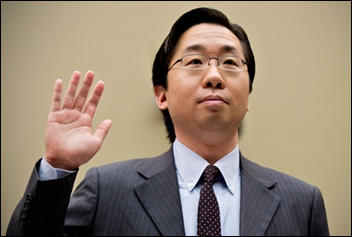 This article predicts that former U.S. CTO Todd Park will be subpoenaed by Washington, D.C. lawmakers in order to force him to testify about Healthcare.gov's security flaws before a subcommittee of the House Science, Space, and Technology Committee. Park has refused to testify before the Science Committee on multiple occasions without a subpoena. I'm sure the use of one will make him that much more willing to "come clean" about the security failings of the federal insurance marketplace.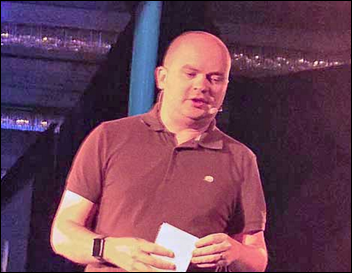 U.S. Digital Service Administrator Mikey Dickerson shares Healthcare.gov war stories with the O'Reilly Velocity New York Conference audience: "Amazingly, there was no sense of urgency, because this was just like any other government project. Government IT contracts fail all the time. There was almost no place where we could point to a decision and say we'd made the right one. We didn't expect to fix this. We just gave it our best shot, because somebody had to. Most of this was labor-intensive, but not very hard."
---
Announcements and Implementations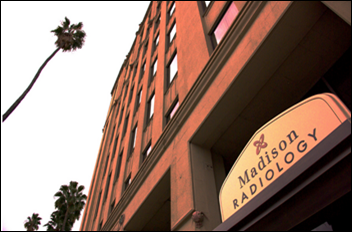 Madison Radiology Medical Group implements Meaningful Use-certified eRAD RIS with Speech Recognition. The group, which has been an eRAD PACS customer since 2001, plans to start attestation for Meaningful Use right away.

IDC Health Insights launches Healthcare IT Services Strategies, an advisory service that provides data and analysis to suppliers and purchasers of IT services to help them save time, reduce cost, and mitigate risk.
An investment group affiliated with Goldman Sachs invests $400 million to fund the expansion of Privia Health, a physician-led ACO and population health technology company. Investors have set up holding company Brighton Health Group to align with Privia and help prioritize its expansion into eastern U.S. markets.
Wide River partners with 4Medapproved to offer its customers 4Medapproved's online education and certification resources. 4Medapproved's customers will, in turn, be introduced to Wide River's healthcare IT consulting services.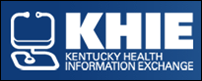 The Kentucky Health Information Exchange unveils the myhealthnow patient portal, developed in collaboration with NoMoreClipboard. The portal rollout is in pilot phase with an unspecified number of healthcare facilities across the state. It is expected to be available to the public for use later this year.

Surescripts adds four pharmacy benefit management companies and six EHRs to its electronic prior authorization service.

GlobalMed introduces the ClearSteth Digital Stethoscope, which is capable of sending sounds within the body to an off-site healthcare provider. The digital stethoscope can then save the audio file in a patient's EHR.
---
Research and Innovation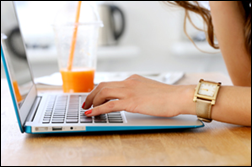 A new study finds, not surprisingly, that consumers who use social networks – especially those with chronic diseases – are more likely than those who don't to search for health information online. It also found that there is still a significant gap between the online health information gathering habits of older men with low incomes and minorities, and those of women and people with higher incomes. None of this is particularly revealing in and of itself. Study results should, however, temper the enthusiasm of those who think Apple's entry into healthcare will be the game changer that patients truly need. There are too many consumers who are not sporting the latest smartphone or overly interested in quantifying themselves to provide Apple with the critical mass it needs to shake up healthcare outcomes.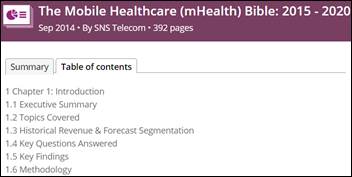 New research estimates that the global  mobile health market will account for over $13 billion in 2015, and could represent up to $290 billion in annual healthcare cost savings worldwide by the end of next year. It also predicts that wearable devices will account for over 150 million unit global shipments by the end of 2020. That kind of prediction may not represent critical mass, but it does prove that Apple can make a significant impact if it plays its cards right.
---
Other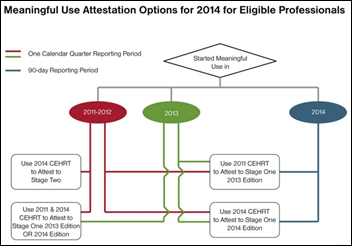 Steven Waldren, MD, director of the American Academy of Family Physician's Alliance for eHealth Innovation, breaks down the Meaningful Use final rule and the definition of certified EHR technology. He notes that "The AAFP has articulated to CMS and ONC that not changing the 2015 reporting requirements means this is still a large stretch for many physicians."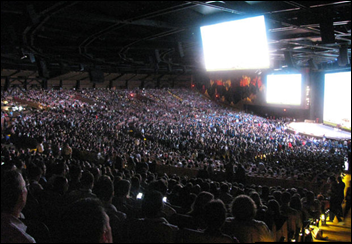 Epic has been in the news this week thanks to its gigantic user group meeting in Verona. While the company mainly grabs hospital-centric headlines, I can't help but comment on the contrast between the amount of money in the room above, and recent headlines that the state of Wisconsin needs $760 million more to pay for healthcare for the needy over the next two years. Epic may be partly to blame: Part of the added cost to taxpayers for the state's needed Medicaid programs also comes from automatic decreases in federal aid that are being triggered because of Wisconsin's improving economy.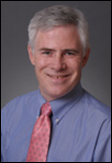 Family physician Eugene Heslin, MD reacts to recent reports that physicians lose 48 minutes each day due to EHR use:
"Efficiency need not be measured solely in terms of minutes required to use the electronic record. It should also be evaluated in terms of the quality of care and savings derived from reducing the number of costly, redundant lab tests and X-rays and reducing the number of patients who need to be admitted or re-admitted to a hospital. This level of efficiency requires electronic health records, and importantly, requires the ability to interconnect these electronic systems."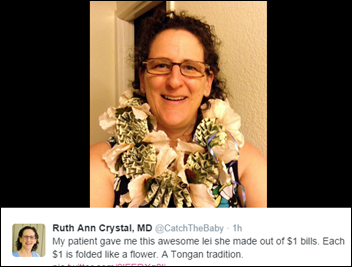 Ruth Ann Crystal, MD tweets a picture of either the latest physician fashion accessory, or a bold statement on the current state of reimbursement.
---
Sponsor Updates
Flagler Hospital (FL) chooses Allscripts dbMotion to connect community EHRs.
Billian's HealthDATA makes its searchable Vitals hospital news and RFP feed available at no charge. 
Allscripts offers a short list of dos and don'ts of clinical IT deployment based on a new Alberta Health Services case study.
---
Contacts
Mr. H, Lorre, Jennifer, Dr. Jayne, Dr. Gregg, Lt. Dan, Dr. Travis
More news: HIStalk, HIStalk Connect.
Get HIStalk Practice  updates.
Contact us online.