Top News
The U.S. House Committee on Oversight and Government Reform publishes "Behind the Curtain of the Healthcare.gov Rollout," a 26-page report that makes plain for all to see the insider bickering that took place last fall as the federal healthcare marketplace prepared to go live. (Mr. H published a few of the choicer comments emailed between CMS and HHS staffers here.) A quick scan of the report's table of contents makes me wonder whether I'm about to read a government document or a spy thriller. The report contends that "there is also evidence that the Administration, to this day, is continuing its efforts to shield ongoing problems with the website from public view."
---
HIStalk Practice Announcements and Requests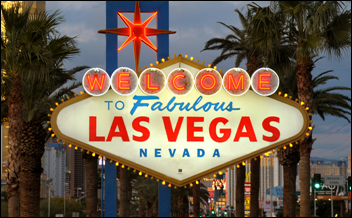 Don't miss your chance to be a part of our annual MGMA "Must-See" Exhibitors Guide. Current HIStalk sponsors are invited to fill out this brief form by September 30 to ensure a spot in the digital guide. We'll also include contact information for companies not exhibiting but looking to schedule one-on-one meetings.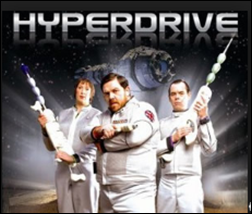 Watching: Hyperdrive, a BBC comedy that ran for two seasons from 2006-07. (Netflix suggested it to me after I finished watching the dark Simon Pegg comedy Burke and Hare.) If you're a fan of British humor (i.e. the kind only understood by those who have lived there), cheesy science fiction sit-coms, and Nick Frost, this show's for you.
---
Webinars
September 25 (Thursday) 1:00 ET. Using BI Maturity Models to Tap the Power of Analytics. Presented by Siemens Healthcare. Presenters: James Gaston, senior director of maturity models, HIMSS Analytics; Christopher Bocchino, principal consultant, Siemens Healthcare. Business intelligence capabilities are becoming critical for healthcare organizations as ACOs and population health management initiatives evolve in the new healthcare marketplace. The presenters will explain how BI maturity models can help optimize clinical, financial, and operational decisions, and how organizations can measure and mature their analytics capabilities.
September 26 (Friday) 1:00 ET. Data Governance – Why You Can't Put It Off. Presented by Encore, A Quintiles Company. Presenters: Steve Morgan, MD, SVP for IT and data analytics and CMIO, Carilion Clinic; Randy Thomas, associate partner, Encore, A Quintiles Company. In this second webinar in the "It's All About the Data" series, the presenters will review the pressing need for data governance and smart strategies for implementing IT using strained resources.
---
Announcements and Implementations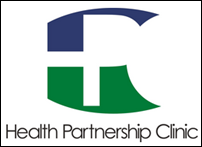 Community Health Center of Southeast Kansas and Health Partnership Clinic (KS) select EHRs from eClinicalWorks for their 12 combined locations. The affiliated federally qualified health centers will also implement eCW's revenue cycle management services.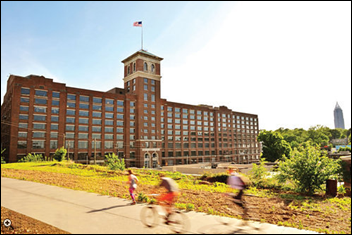 Athenahealth announces expansions in Atlanta and San Francisco. The company seems to love mixed-used developments that involve a certain degree of revitalization. It has refurbished 75,000 square feet of space in Atlanta's new Ponce City Market, and taken over 56,000 square feet of office space in the San Francisco South of Market district. It expects to create over 1,000 jobs over the next two years at its combined locations.

The New Jersey Innovation Institute's Healthcare iLab develops a "turnkey" IT system for the Osler Health physician network. The system, which includes MDclick population health management and analytics technology, will roll out to an initial 50 physicians in northern New Jersey this fall.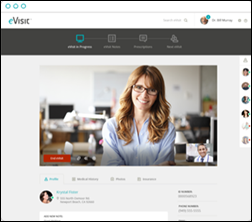 eVisit launches a cloud-based telemedicine platform for small and medium-sized physician practices that integrates video, text message, email, and phone calls. It also features e-prescribing capabilities and reimbursement software.


Cloud services and IT support provider TekLinks partners with Greenway Health to offer hosted PrimeSUITE EHR software service to Greenway customers in the Southeast.
---
Acquisitions, Funding, Business, and Stock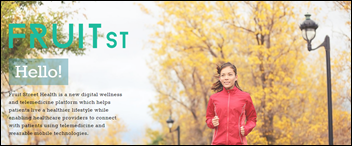 Telemedicine startup Fruit Street Health secures $500,000 in initial seed funding from a group of physicians and healthcare executives. The investment timing is opportune, as the company hopes to launch its product, which includes video, wearable technology, and other telemedicine components, later this year.

Teladoc raises $50 million, bringing its total investments to around $100 million. The company, which announced a partnership with healthcare price transparency business Castlight Health earlier this year, offers around-the-clock telemedicine access to physicians via phone or video consultation.
Cerner gets Federal Trade Commission approval to acquire Siemens Health Services with early termination of the waiting period, keeping the acquisition on track for Q1 2015.
---
Government and Politics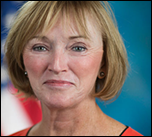 CMS Administrator Marilynn Tavenner announces that the agency will carry out 28 Healthcare.gov security recommendations from the Government Accountability Office before the next open enrollment period begins on November 15. The announcement, made during her recent questioning by the House Committee on Oversight and Government Reform, came with an added promise that, "Our intent is to complete a full end-to-end [security test] later this month or October."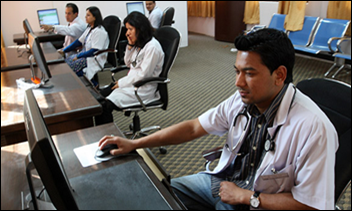 This article highlights the heightened financial frustration many physicians feel as a result of the CMS revelation that it won't be ready to review Meaningful Use attestations by the October 1 deadline. It has not offered any further commentary on the "glitch" that is preventing physicians attesting for the first time, though rumor has it everything will be cleared up by October 15.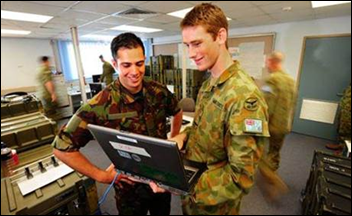 The Australian Defence Force goes over its EHR implementation budget by $77 million – doubling its original budget to $133 million. Project Manager Rear Admiral Robyn Walker noted that "[The problem] was not around the software. It was more about how we implemented the change and implemented the system as a full program." The project is being rolled out by familiar players that include CSC and PriceWaterhouseCoopers. I wonder if future DHMSM project managers will learn a thing or two from Australia's roll out to just 82,000 staff and reservists.
---
Research and Innovation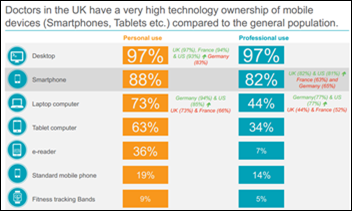 A new study digs into the digital communication preferences of physicians in the U.S., U.K., Germany, and France. Startups take note: Thirty-nine percent of U.S. physicians surveyed think a scheduling app would be helpful for patients to record symptoms over a certain period of time prior to consultation.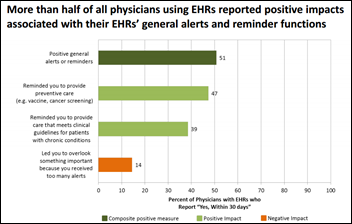 Researchers conclude that EHRs can prevent physicians from accidentally harming patients. Their study found that implementing an EHR capable of alerting providers to possible medication order mistakes and guiding their decision making lead to a 30-percent decline in medication-related safety events and a 25-percent decline in complications as a result of treatment.
---
People

Doug Fridsma, MD steps down as ONC Chief Scientist to become president and CEO of the American Medical Informatics Association.

Captain Alicia Morton (ONC) is appointed director of the ONC Health IT Certification Program.
---
Other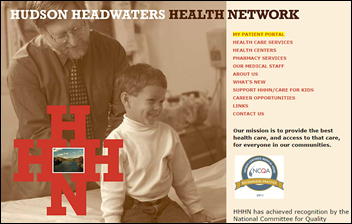 Cerner and athenahealth say they, like Epic, are working on integrating their systems with Apple's HealthKit. Athenahealth will test its "proof of concept" application with non-profit Hudson Headwaters Health Network (NY), while Cerner will work with "focused, smaller organizations." Both will focus initial HealthKit development on apps for patients with chronic diseases.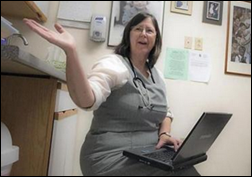 CompuGroup blocks Full Circle Health (ME) from accessing the digital records of 4,000 patients due to $20,000 worth of unpaid bills, which FCH acknowledges but says is related to an unresolved billing dispute over  unexpected maintenance fees and charges for hardware never delivered. FCH implemented HealthPort's EHR in 2010, paying $30 in monthly maintenance fees. That fee skyrocketed to $2,000 when CompuGroup acquired HealthPort's EHR business 18 months later. Seems to me there's a direct correlation between unpaid EHR bills and patient safety.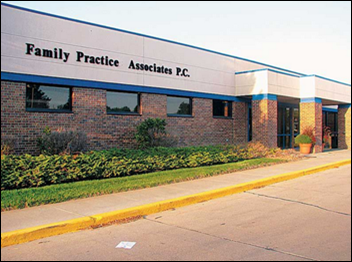 The local paper profiles Family Practice Associates and its journey to become part of the Southeastern Rural Physicians Alliance – Accountable Care Organization, a group of 10 independent practices in Nebraska. "We're either visionaries or fools," says Bob Rauner, MD, who started the ACO with other physicians within the Nebraska Academy of Family Physicians. "We'll find out which in a year and a half."
---
Sponsor Updates
---
Contacts
Mr. H, Lorre, Jennifer, Dr. Jayne, Dr. Gregg, Lt. Dan, Dr. Travis
More news: HIStalk, HIStalk Connect.
Get HIStalk Practice  updates.
Contact us online.