Top News
Hospital operator HCA announces that it will acquire privately held physician systems vendor PatientKeeper. Terms were not disclosed, and the acquisition is expected to close by the end of the year. Mr. H broke the news earlier this week, including inside scoop on the acquisition from PatientKeeper President and CEO Paul Brient.
---
HIStalk Practice Announcements and Requests


There's still time to register for today's 1 pm ET HIStalk webinar on Using BI Maturity Models to Tap the Power of Analytics. Join panelists from Siemens Healthcare and HIMSS Analytics as they provide an overview of BI maturity models and how they can be leveraged to optimize clinical, financial, and operational decisions.
There are just a few days left to be a part of our annual MGMA "Must-See" Exhibitors Guide. Current HIStalk sponsors are invited to fill out this brief form by September 30 to ensure a spot in the digital guide. We'll also include contact information for companies not exhibiting but looking to schedule one-on-one meetings.
---
Acquisitions, Funding, Business, and Stock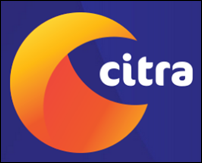 Allscripts and Citra Health Solutions (formerly Orange/MZI) announce a partnership to make their services available to each other's customers. Citra, which unveiled its new name and branding at the Allscripts user group meeting last month, offers strategic advising, value-based management, patient engagement, care programming, quality improvement programming, client benefit administration, claims adjudication, and technical care management capabilities.

Athenahealth is accepting applications for its More Disruption Please Accelerator program. The accelerator will provide portfolio companies with seed funding; free office space; ongoing mentorship from company experts, advisors-in-residence, and partners; and exposure to its client base. Applications will be accepted on a rolling basis, with an expected residency period of eight to 12 months for each portfolio company.
---
Announcements and Implementations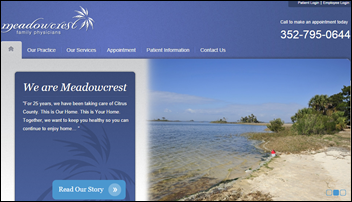 Meadowcrest Family Physicians (FL) selects population health management and analytics solutions from i2i Systems. The father-son physician team (soon to be joined by a second son) serves 2,500 mostly-Medicare patients.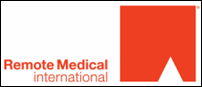 Multispecialty medical practice GW Medical Faculty Associates Inc. partners with Remote Medical International to provide global telemedicine services to companies with employees working in remote areas. Industries served will likely include offshore energy, yachting, commercial maritime, shipping, and fishing.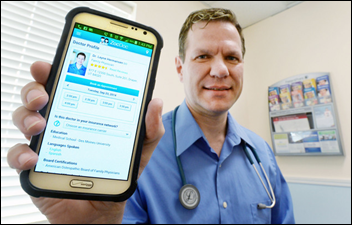 Online appointment scheduling company ZocDoc rolls out its services to patients in Utah. The app is already available in 40 states and 2,000 cities.
Surescripts announces the addition of four pharmacies and three EHR vendors – Amazing Charts, Aprima, and digiChart – to its Immunization Registry Reporting service.
---
Research and Innovation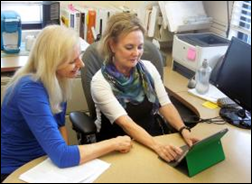 A four-month study on the effect of mobile technology on health behaviors finds that participants are more active and engaged in their health as a result of receiving two text messages and one email related to chronic disease management each week. Lead investigator Kristynia Robinson noted that, "We saw a significant increase in interest in the use of technology just by having the participants use the iPad to collect data pre and post. They want to use technology. They want to learn about it."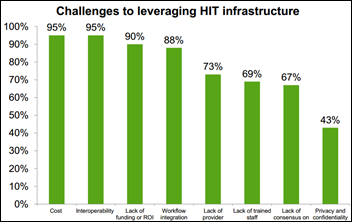 A survey of 62 ACOs reveals that poor interoperability between organizations remains a big barrier to improving clinical quality. Additional findings include:
100 percent of respondents find access to data from external organizations challenging.
95 percent find interoperability of disparate systems to be a significant challenge.
90 percent feel the cost and ROI of HIT has become a key barrier to further HIT implementation.
88 percent face significant obstacles in integrating data from disparate sources.
83 percent report challenges integrating technology analytics into workflow.
---
Government and Politics

The President's Council on Fitness, Sports & Nutrition and Sharecare launch the UltimateMe wellness platform. Part of Operation Live Well's year-long Healthy Base Initiative, the online tool is designed to help the military community assess, manage, and improve their health.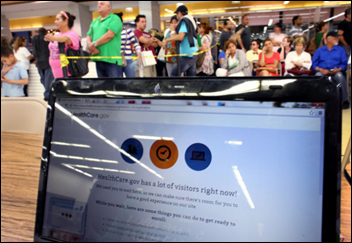 An analysis of government contracts finds that Healthcare.gov has cost $2.1 billion thus far, exceeding the $834 million cost estimates originally provided by the White House. CMS spokesman Aaron Albright has disputed the figure, saying that "The GAO, HHS's Inspector General and the department all measured the cost of marketplace-related IT contracts for Healthcare.gov, but this report measures different things, and not surprisingly, produces a different number." I'll be very interested to see how this financial difference compares to  estimates and ultimate totals for the DHMSM project.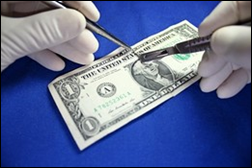 The Pharmaceutical Research and Manufacturers of America, BIO, and AdvaMed join several other dozen industry trade groups in complaining to CMS about its decision to withhold one-third of the payment information submitted by drug and device makers to the Open Payments database. CMS has not responded to their concerns, instead reminding industry watchdogs that, "… we are less than a week out [from the launch], so you can imagine that our single focus has been on meeting the mark" for September 30."
---
People


Doximity hires Emily Peters (Uncommon Bold) as VP of marketing communications and Peter Alperin, MD (Kelvin) as VP/GM of connectivity solutions. 
---
Other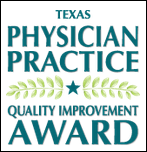 Nearly 300 physician practices in Texas receive the Texas Physician Practice Quality Improvement Award for effectively using healthcare IT to educate and provide exceptional preventative services to patients.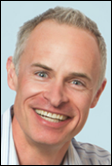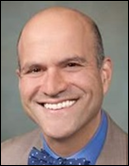 Farzad Mostashari, MD and Bob Kocher, MD trumpet the success of ACOs, specifically focusing on Rio Grande Valley Accountable Care Organization Health Providers. They give EHRs time in the spotlight, noting that "From the beginning, physicians in the Rio Grande Valley ACO analyzed data from their electronic health records to identify – and then focus on – high-risk patients." It's worth noting both Mostashari and Kocher are ex-Obama administration employees with ties to physician ACO consulting firm Aledade.

"Is that a new iPhone in your pocket?" becomes a popular question as users of the newest versions discover their devices are more flexible than they should be. This is likely only a problem for men, who seem to keep personal belongings in pockets far longer than they (obviously) should.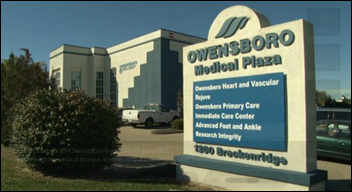 Owensboro Medical Practice alerts 3,000 patients of a data breach caused by ex-employees looking for a quick and unethical way to attract patients to a business they attempted to set up in 2011.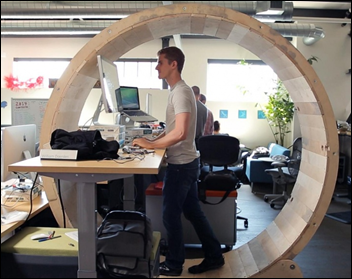 That wearable giving you a guilt trip? Try installing this art project in your workspace and see how quickly you reach 10,000 steps, all while meeting deadlines.
---
Sponsor Updates
Alan Rosenstein, MD, an expert in disruptive physician behavior, posts a PerfectServe article titled "Emotional Intelligence – Understanding Patient, Staff, and Physician Needs."
---
Contacts
Mr. H, Lorre, Jennifer, Dr. Jayne, Dr. Gregg, Lt. Dan, Dr. Travis
More news: HIStalk, HIStalk Connect.
Get HIStalk Practice  updates.
Contact us online.