Top News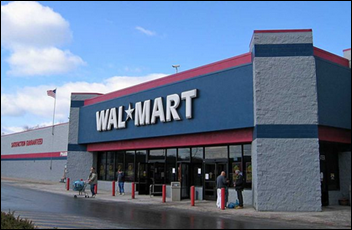 Walmart declares it wants to be the number-one provider in the retail space during the launch of its new Healthcare Begins Here insurance initiative. Walmart will partner with DirectHealth.com in about half of its 4,300 stores to make DirectHealth agents available to customers interested in purchasing health insurance and navigating Healthcare.gov. The program begins this Friday and runs for two months. Could Walmart health insurance be far behind?
---
HIStalk Practice Announcements and Requests
Thanks to these renewing sponsors for supporting HIStalk Practice. Click a logo for more information.

My countdown to MGMA 14 is on – just 19 days until I touch down in Las Vegas and head for the Las Vegas Convention Center. I am putting the finishing touches on the HIStalk MGMA "Must See" Exhibitors Guide, which will offer a nice synopsis of what HIStalk sponsors will tout at their booths. Be sure to check NextGen's entry for a RSVP link to their networking event.
---
Announcements and Implementations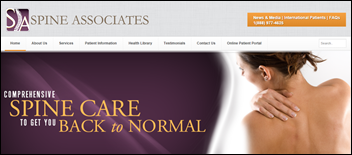 Spine Associates (TX) integrates athenaClinicals and athenaCommunicator with its existing athenahealth EHR. Spine Associates Founder Richard Francis, MD notes in the announcement that he has "made it his goal to stay at the forefront of technology, yet maintain a personal connection with patients and their families." I have to wonder if he'd disagree with Jonathan Bush's recent CNBC statements about IT's role in the mishandling of the Ebola patient in Texas. Surely a medical group like Spine Associates is the very type of practice that thrives off "customized" healthcare IT, neatly filling the pockets of companies like athenahealth at the same time.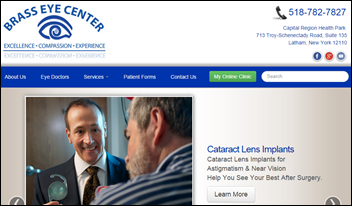 Brass Eye Center (NY) launches the ophthalmology specific Sophrona Patient Portal in conjunction with a new website.

Community Health Centers of Arkansas selects the eClinicalWorks Care Coordination Medical Record for its 10 practices. CCMR will be used to coordinate care across CHCA's 58 locations, including several EHR systems.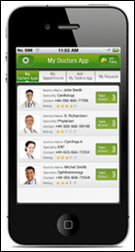 Nano 2.0 Business Press releases AppForMyPatients to help dermatologists and plastic surgeons create custom retail and patient portal apps. The company was founded by "Medical Entrepreneur" Steven Hacker, MD, founder of PassportMD.
Walgreens announces a partnership with the VA in which it it will immunize veterans and share its Greenway EHR information with the VA.
---
Acquisitions, Funding, Business, and Stock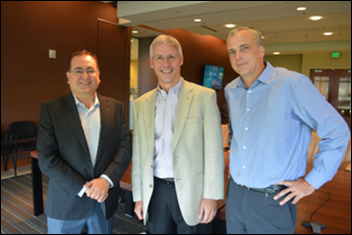 Nextech Systems announces it will acquire ophthalmology EHR vendor MDIntelleSys. The acquisition will double Nextech's ophthalmology market share. MDIntelleSys Founder and CEO Dan Montzka, MD will assume the role of Nextech CMO.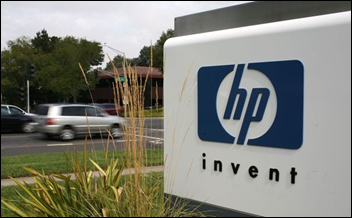 Hewlett-Packard confirms it will split into two companies. Current CEO Meg Whitman will lead Hewlett-Packard Enterprise, which will sell computer servers, data-storage gear, software, and other services to corporations. Hardware "chieftain" Dion Weisler will lead HP Inc., consisting of the PC and printer businesses. HP's break up follows in the steps of Philips and eBay, which announced last week that it would spin PayPal off into a separate company.
A Reuters report says Facebook is working on healthcare tools that include chronic disease support communities and health apps. It adds that the company has been meeting with healthcare experts and entrepreneurs and is setting up a health app R&D unit. Lieutenant Dan has written an interesting summary of the company's build up to this move at HIStalk Connect.
---
Government and Politics

California becomes the first state to require businesses to provide a year's worth of credit monitoring services to individuals affected by data breaches. You have to wonder how that will affect the bottom lines of practices throughout the state. They'll likely have to begin weighing the cost of beefing up their IT privacy and security versus the expenditures they could potentially face in the event of a breach.
ONC posts a chief medical officer position, and lists the open position of director of the office of consumer ehealth. It will likely soon post one for chief nursing officer, thanks to Judy Murphy's announcement that she will resign from that position to take up the same title with IBM Healthcare Global Business Services.

CMS awards Northrup Grumman a $53.7 million contract to modernize the agency's Medicare Enrollment and Premium Billing Systems. Northrup Grumman has been the contractor for that system since 1998. The new contract runs through 2018.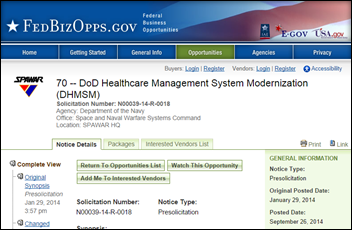 The DoD pushes the DHMSM RFP due date back two weeks to October 23. The missed deadlines have already begun.
---
Research and Innovation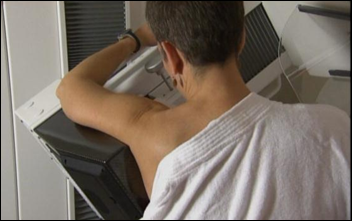 The local news station profiles GenomOncology and its GO Clinical Workbench software. The program, currently in use at Ohio State University, generates personalized prescriptions for treating cancer based on a patient's genomic data.
---
People
Nick Bonvino (CTG) joins Greater Houston Healthconnect as CEO.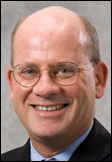 John Flannery is promoted to president and CEO of GE Healthcare. Flannery succeeds John Dineen, who is leaving the company.
---
Other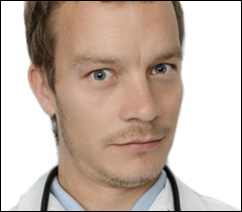 This article brings up some interesting points regarding the skepticism many physicians feel when it comes to the overhyped healthcare panacea known as Apple HealthKit. The author is smart to point out that HealthKit-happy physicians should be concerned about the accuracy of patient-generated data; and the potential for information overload into a patient's PHR, potentially throwing overworked PCPs off an already precarious cliff.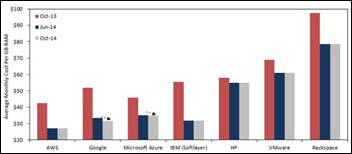 RBC Capital Markets comes up with one unit of cloud pricing that can be compared across vendors. Amazon Web Services, popular among many small physician practices, comes in the cheapest at $27. 
---
Contacts
Mr. H, Lorre, Jennifer, Dr. Jayne, Dr. Gregg, Lt. Dan, Dr. Travis
More news: HIStalk, HIStalk Connect.
Get HIStalk Practice  updates.
Contact us online.