Top News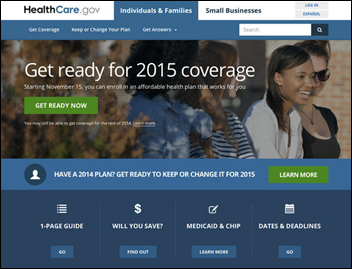 Healthcare.gov goes live to much media fanfare. (One headline half jokingly declares that "the Back Button Now Works.") Changes include a 16-screen online application process, whittled down from last year's 76; the need to enter basic personal information just once; and the now functioning back button. Nearly 20,000 consumers have made it through the system thus far, though I'm not certain how important that figure is given that 2015 policy and pricing information hasn't yet been made available. HHS officials won't comment on how many users the new site can accommodate at one time until the five-week testing period concludes.
---
HIStalk Webinars

October 21 (Tuesday) 1:00 p.m. ET. Electronic Prescribing Of Controlled Substance Is Here, What Should You Do? Sponsored by Imprivata. Presenters: William T. "Bill" Winsley, MS, RPh, former executive director, Ohio State Board of Pharmacy; Sean Kelly, MD, physician, Beth Israel Deaconess Medical Center;  David Ting, founder and CEO, Imprivata. Providers are challenged to use EPCS to raise e-prescribing rates for MU, improve physician productivity, reduce fraud and errors, and meet New York's March 2015 e-prescribing mandate. Hydrocodone painkillers such as Vicodin have moved to Schedule II, with the higher CS prescribing volume adding another reason to implement e-prescribing. This webinar will describe why organizations should roll out EPCS, presented from the perspectives of pharmacy, compliance, physicians, and technology.
---
Acquisitions, Funding, Business, and Stock

Cloud-based solutions company Exostar receives $5 million in funding from the Merck Global Health Innovation Fund, which will enable it to expand from the aerospace and defense industries into healthcare and life sciences.

Apple investor Carl Icahn sends the above message, causing Apple shares to trade up above 1.7 percent following the tweet. Talk about the power of social media.
---
Announcements and Implementations

ACO Pathfinder Health works with Cerner to create a secure way to share health data. The ACO is made up of Northern Arizona Health and community physicians, and will initially manage the care of 5,700 NAH employees and family members.
Merge Healthcare adds electronic referral and order management to its iConnect image sharing network.

Telemedicine company My OnCall Doc rolls out on-demand telemedicine services to members, including access to its network of 500 physicians and healthcare professionals.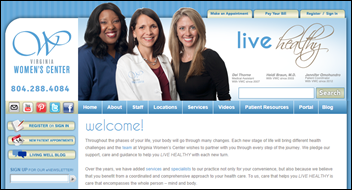 Virginia Women's Center selects Keona Health's Online Nurse Advice Solution to facilitate patient triage via phone, website, or patient portal.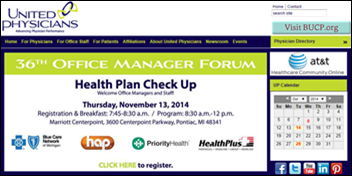 United Physicians (MI) will roll out Wellcentive's population health and risk management solutions to cover all its patients.
Georgia West Imaging (GA) and Outpatient Imaging (AL) select McKesson Business Performance Services for its RCM.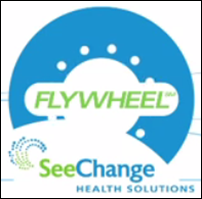 SeeChange Health integrates Doctor On Demand telemedicine services into its FlyWheel health improvement platform for employers.
---
Government and Politics
CMS will reopen the submission period for EHR hardship exceptions through November 30, 2014. Valid circumstances are vendor delays in providing 2014 Edition CEHRT and the inability to attest via the 2014 CEHRT Flexibility Rule.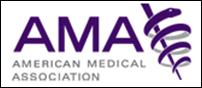 The AMA is pleased that the hardship exemption has been reopened, noting in a statement to CMS that, "Giving physicians more time to file for a hardship exemption provides necessary relief as many physicians are struggling to meet a number of reporting mandates to avoid multiple penalties."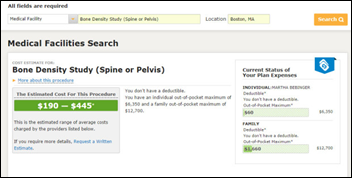 Massachusetts becomes the first state to require that healthcare insurers offer real-time prices. I applaud the state's effort at price transparency, but the caveats make me wonder if the information does more of a disservice to patients. They include:
Non-standard prices.
Posted prices may or may not include all charges.
Prices seem to change frequently.
No standard list of priced tests and procedures.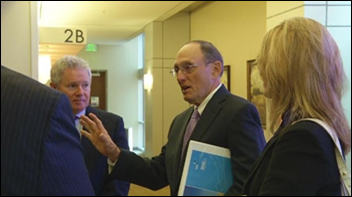 Congressman Phil Roe, MD (R-TN) tours Holston Medical Group (TN) to learn more about its CarePayment patient payment plan, and participation in the Qualuable Medical Professionals ACO and OnePartner HIE. HMG is one of the largest multi-specialty practices in the Southeast, serving 200,000 patients in Tennessee and Virginia.
---
Research and Innovation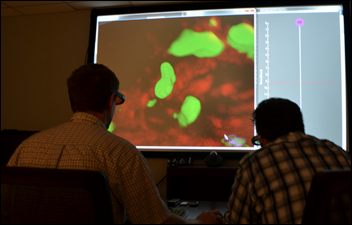 Scientists develop the 3-D LEVER software program to help them identify, tag, and track live cells. The program ("like Photoshop for cell biologists") will help scientists study cancer-causing abnormal cell proliferation, and the use of stem cells in regenerative medicine.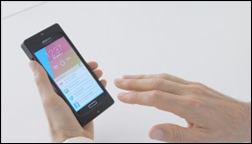 Elliptic Labs further develops ultrasound technology to enable multilayered hand gestures to control a smartphone, meaning users can do different things with the phone based on how far away their hand is from the device.
---
People

Mark Marten (Maverick Medical Group) joins Apollo Medical Holdings as vice president of managed care.

Mike Putnam (Kayak) joins American Well as senior vice president of consumer markets.
---
Other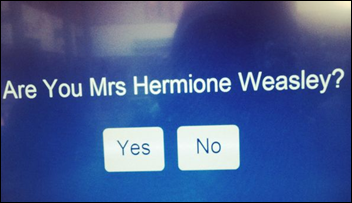 A computer glitch at the NHS City Walls Medical Centre presents patients with a test screen upon check-in rather than typical identity confirmation check boxes. J.K. Rowling owes a computer programmer somewhere a tiny slice of her Harry Potter pie.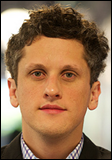 Box CEO Aaron Levie calls out athenahealth, Practice Fusion, and drchrono in USA Today as cloud-based companies helping physicians do away with expensive, legacy based software. His op-ed (presumably paid for) is a tad too self-serving for my taste. Levie conveniently name drops several companies in which he invests, including Flatiron Health, Oscar Insurance, and HealthTap.

HIStalk Practice Pretzel Logic contributor Micky Tripathi, founding president and CEO of the Massachusetts eHealth Collaborative, points out at the U.S. News Hospital of Tomorrow conference that today's HIEs often have multilayered sets of competing functions, and the associated value chain is "getting blown to bits." He adds that central repositories are "the dinosaurs that are going to go away."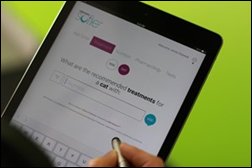 Veterinarians at Animal Medical Center (NY) beta test the LifeLearn Sofie app, powered by IBM Watson, to uncover relevant, objective, and evidence-based treatment options tailored to a specific patient. (Weird News Andy would likely title this story "Watson Goes to the Dogs.")
---
Contacts
Mr. H, Lorre, Jennifer, Dr. Jayne, Dr. Gregg, Lt. Dan, Dr. Travis
More news: HIStalk, HIStalk Connect.
Get HIStalk Practice  updates.
Contact us online.