Top News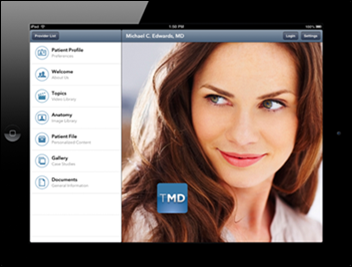 Lifestyle healthcare company Alphaeon Corp. acquires patient engagement technology business TouchMD for $22 million. TouchMD was founded by Fusion Media Inc., known for touch-screen presentations for luxury real estate developments. The acquisition is an interesting example of a fundamentally non-healthcare company successfully cashing in on the current digital health craze.
---
Webinars
October 21 (Tuesday) 1:00 p.m. ET. Electronic Prescribing Of Controlled Substance Is Here, What Should You Do? Sponsored by Imprivata. Presenters: William T. "Bill" Winsley, MS, RPh, former executive director, Ohio State Board of Pharmacy; Sean Kelly, MD, physician, Beth Israel Deaconess Medical Center;  David Ting, founder and CEO, Imprivata. Providers are challenged to use EPCS to raise e-prescribing rates for MU, improve physician productivity, reduce fraud and errors, and meet New York's March 2015 e-prescribing mandate. Hydrocodone painkillers such as Vicodin have moved to Schedule II, with the higher CS prescribing volume adding another reason to implement e-prescribing. This webinar will describe why organizations should roll out EPCS, presented from the perspectives of pharmacy, compliance, physicians, and technology.
---
Announcements and Implementations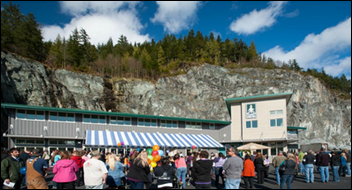 Behavioral healthcare provider Community Connections (AK) selects Essentia EHR, revenue cycle management, and office administration software from Lavender & Wyatt Inc.

Agility Health launches AgileRPM practice-management software for physical therapy, occupational therapy, and speech pathology clinics, as well as hospital outpatient rehabilitation departments..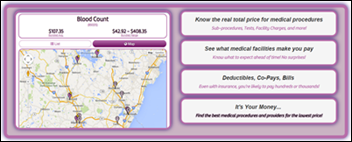 MMS Analytics launches healthcare price transparency tool MyMedicalShopper.com. The comparison tool will first roll out to patients in New Hampshire, followed by the rest of New England in 2015 and nationally in 2016.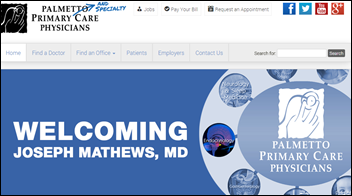 Palmetto Primary Care Physicians (SC) taps eGroup to help it design, deploy, and support the practice's new IT infrastructure, which will include EHR, care coordination, population health, and revenue cycle technologies. PPCP is building a $135 million, 50-acre healthcare campus in Nexton, which will be the state's first community equipped with fiber-optic Internet service.
Allscripts announces GA of the FollowMyHealth Achieve care management solution for Touchworks and Sunrise users.
---
Government and Politics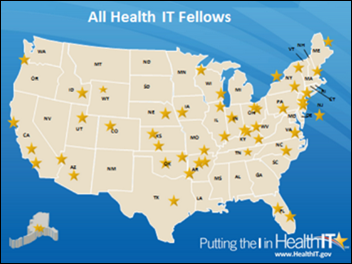 ONC adds a dozen primary care physicians and administrators to its Health IT Fellows Program. Heading into its second year, the program empowers fellows to promote productive dialogue about healthcare IT within their communities, and to assist local practices in leveraging Meaningful Use.

The local paper details the Military Healthcare System's use of secure messaging, and the desire to rebrand the Relay Health solution that has been in use since 2010 under one name across all military branches. The Relay Health contract is up for renewal in 2016.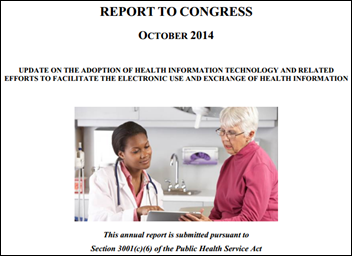 ONC's annual report to Congress on health IT adoption and HIE (clocking in at 54 pages) reveals that 39 percent of office-based physicians in 2013 reported electronically sharing patient health information with other providers, while 14 percent indicated they shared patient information with providers outside their organization.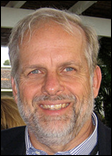 Healthcare IT consultant Tom Munnecke, an early developer of VistA, puts ONC's latest round of statistics in perspective: "Providers see their information as a proprietary advantage over their competitors. They have no intrinsic motivation to spend money to share information with others. They would much rather keep it internal, locking in their patients to their system and their services. It becomes a game: How can they do the least amount of sharing but still earn their incentive payments?"
Opponents of California's Proposition 46 – which would quadruple the maximum allowed pain and suffering medical practice award, mandate drug and alcohol testing of physicians, and require that physicians and pharmacists look up controlled substance prescription patients in the little-used CURES drug abuser database – launch a voter campaign suggesting that the CURES database would be vulnerable to hacking. Many of the coalition's members are healthcare providers and member organizations.
---
Research and Innovation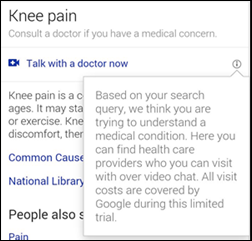 Google confirms it is testing a service that offers users video chats with physicians when they search online for symptoms, conveniently intercepting them before they get to competing sites like HealthTap or Doctors on Demand. The company is partnering with Scripps Health (CA) and One Medical Group in its pilot project. Lt. Dan provides a more thorough explanation of Google's likely plans here.
---
Other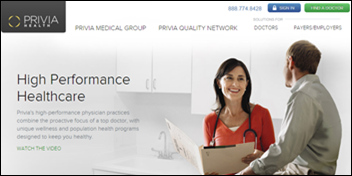 Forbes highlights Privia Health and Aledade as companies helping independent practices stay afloat. Privia, a physician practice management company that deploys athenahealth's EHR across its practices, received $400 million in funding last month and is set to expand to New York, Florida, Texas, and Atlanta by 2017.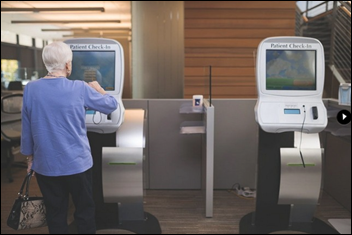 The local paper highlights the process Everett Clinic (WA) has made with healthcare technology such as touchscreen check-in kiosks and Epic's My Chart patient portal. Online appointment scheduling via the portal will eventually roll out to the clinic's 44 specialties.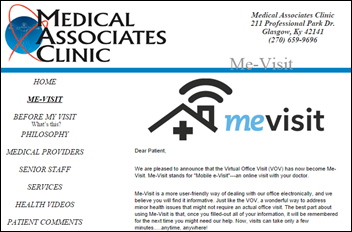 William Thornbury Jr., MD discusses the success Medical Associates of Southern Kentucky has seen with implementation of lean systems principles, including development of the mobile health Me-Visit app. "All of this came from attending that Lean Systems Certification class four years ago," Thornbury says. "I had no idea how much it would change my life."
Kaiser Permanente is working on supply chain redesign, hoping to reduce duplicate inventory, increase patient care time of nurses, and manage expired and recalled items. They are also scanning product ID barcodes into the EHR so that product effectiveness can be reviewed electronically afterward.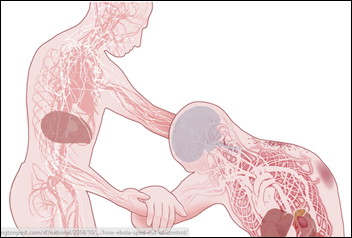 The Washington Post publishes a comprehensive and haunting piece on the current Ebola outbreak and how the world's health organizations failed to contain its spread in Africa.
---
Contacts
Mr. H, Lorre, Jennifer, Dr. Jayne, Dr. Gregg, Lt. Dan, Dr. Travis
More news: HIStalk, HIStalk Connect.
Get HIStalk Practice  updates.
Contact us online.