Considering Joining an Employed Physician Network? Three Questions to Ask
In today's healthcare environment, physician practices are experiencing more and more challenges that impact their ability to deliver quality care and keep the doors open. Along with the pressures of seeing and treating patients, physicians face shrinking margins, declining reimbursement and a lack of capital to invest in needed technology, including EHRs and practice management software. They can also have difficulties with negotiating managed care contracts, particularly in the context of shifting reimbursement strategies.
All these pressures are driving both small and large practices to consider different business models, including an employed physician network.
Primary benefits of an employed physician model
For some physicians, moving to an employed model is a survival strategy to address the challenges of running a practice and maintaining a strong bottom line. By participating in this type of arrangement, a physician can concentrate on delivering optimal patient care and leave the "business" side of the practice to the larger network, gaining a greater sense of security.
Joining an employed network also puts the physician in a stronger position during managed care contract negotiations because physicians have greater bargaining power when they approach negotiations as a group. This is especially important given the current payment landscape because without well-considered contracts, a physician could lose substantial revenue.
Practices need the right technology in place to take advantage of new opportunities for population health management and other programs that generate additional revenue. However, many physicians do not have the financial resources to adopt these solutions. An employed network provides greater support for technology investments so practices can add, upgrade, and maintain new EHRs and revenue cycle systems that enhance clinical quality and financial performance.
Being part of an employed physician network can also help physicians maintain regulatory compliance. Through this model, physicians have access to the knowledge and resources of the larger system to ensure they adequately meet new and emerging requirements. This is particularly helpful given some of the difficulties physicians face with understanding the growing number of federal rules and regulations that impact both care delivery and business operations.
Finally, joining an employed network offers the opportunity to share professional liability risk, which may result in better premium rates and reduce potential exposure.
Three questions to ask when considering an employed network
Although an employed physician model has its advantages, it is not for everyone. As such, it's important for physicians to engage in robust due diligence to make sure joining an employed network is the right decision. Some key questions to consider during this analysis include:
What is the compensation model? I recommend checking any proposed agreement against peer data to ensure compensation is reasonable and fair. MGMA makes a logical starting point for this comparison. I would also suggest looking closely at the way performance is measured. For instance, assess whether incentives reflect both productivity and quality measures, and look for alignment with specific specialty and clinical service line measures as well.
How are physicians represented in the governance model? It is important to understand which employed physicians serve on the board and the extent of their responsibilities and duties — as well as the board's. Physicians should be clear about how and to what degree physician representatives act as the voice for all physicians in the network.
What is the future of the health system? By reviewing business results, volumes, strategic plans, and growth projections, a physician can gauge the current and future health of the system he or she is considering joining. Note that if there is a pending merger or other business model or market change, the health system's future may be less clear. Keep in mind that an acquisition changes organization dynamics and the practice environment.
As changes continue in healthcare, more physicians undoubtedly will seek to participate in employed physician networks. Deciding to remain independent or become part of an employed group requires careful evaluation of the financial, environmental, and operational factors in each scenario. In the end, the best choice will allow the physician to give priority to what he or she is trained to do — care for patients.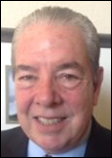 Jerry Broderick is an executive management consultant at Culbert Healthcare Solutions.
---
Contacts
Mr. H, Lorre, Jennifer, Dr. Jayne, Dr. Gregg, Lt. Dan, Dr. Travis
More news: HIStalk, HIStalk Connect.
Get HIStalk Practice  updates.
Contact us online.