Starting a new practice can seem like an overwhelming undertaking. Instead of simply focusing on their clinical practice, independent physicians must also become experts in marketing, finance, human resources, and coding/billing.
Suffice it to say, it's not easy, and with limited resources, where to invest first can become a difficult choice. Advertising, nicer furniture, and experienced staff members are all important, but when looking for both short- and long-term return on investment, practice management software is the wisest purchase.
While there is (still) considerable unrest around the adoption of EHRs, PM systems have never met such resentment. Why? Because PM software fulfills a more immediate need for independent practices.
One of the greatest complaints about EHRs is the software's inability to integrate with clinical workflow. PM software handles this smoothly. It's customary for these products to manage patient scheduling, which frees up front office staff to actually engage with patients once they walk in the door.
Certain PM platforms even offer room assignment functions, further reducing confusion around exam room availability and actually cutting wait time for patients – a key metric that's tied to patient satisfaction.
Speaking of staff, PM software helps increase employee efficiency by automating a number of tasks including scheduling, intake, and other administrative responsibilities. If you're opening your own solo practice, it's likely you won't have an army of nurses backing you up (at least not at first). Therefore, it's important to provide the staff you do have with tools that let them accomplish more in less time.
Once your first staff members are trained, you now have an IT infrastructure that can scale with the growth of your practice.
But PM software isn't just about administrative tasks. Remember all those different hats that independent physicians have to wear? This software helps make them fit.
Take finance. Instead of using different accounting software to track all of your expenses, PM programs often have billing features that measure the financial performance of your practice. Top products will produce finance reports that visualize the fiscal health of your practice, which saves you from endless spreadsheet analysis.
And to help make sure those financial reports aren't a series of pending accounts, some PM solutions feature advanced billing functions, including claims scrubbing. The most common reason claims are rejected is human error in the coding process – some pertinent piece of information was left out or a procedure was entered incorrectly, perhaps due to a typo.
Claims scrubbing software reviews each of your submissions and "cleans" them, meaning it checks coding against industry standards and autocorrects any inaccurate or incorrectly entered information. This greatly reduces the chance that your claims will be denied based on an erroneous keyboard click.
PM software also talks to a number of diagnostic devices, such as MRIs or X-rays. This quick transfer of information makes it simple to access relevant patient documents, even if you're not using an EHR.
In short, PM software simply makes sense for independent physicians – especially solo docs. It streamlines a number of processes through one central platform, and it makes running a small practice, for lack of a better word, manageable.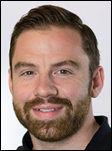 Zach Watson is a senior research analyst at TechnologyAdvice.
---
Contacts
Mr. H, Lorre, Jennifer, Dr. Jayne, Dr. Gregg, Lt. Dan, Dr. Travis
More news: HIStalk, HIStalk Connect.
Get HIStalk Practice  updates.
Contact us online.