Top News

LabCorp acquires drug development and nutritional analysis company Covance for $5.6 billion, creating the world's largest healthcare diagnostics business. The combined company will leverage technologies that improve patient recruitment for clinical trials; enhance efficiency in the conduct of clinical trials; and deliver data faster to drug sponsors, physicians, and patients. LabCorp CEO Dave King will lead the combined company in the same position, while Covance CEO Joe Herring will lead the new Covance Division.
---
HIStalk Practice Announcements and Requests
Welcome to new HIStalk Practice Gold Sponsor Clockwise.MD, which is also sponsoring HIStalk. The Atlanta-based company's online reservation system lets patients skip the wait – they make an appointment (online or mobile), show up on time knowing their place is reserved, and then watch the wait times and queue order in real time on an iPad. Providers gain interesting benefits: They can fill in their less-busy schedule times, keep patients informed about wait times via automatic text messages, and target delayed patients via a real-time dashboard so that appropriate customer service actions can be taken. Thanks to Clockwise.MD for supporting HIStalk Practice and HIStalk.
Watching: Halloween has come and gone, but that doesn't mean you shouldn't give these five "healthcare horror flicks" a chance to frighten the living daylights out of you. I'm particularly partial to 28 Days Later.
---
Webinars
November 5 (Wednesday) 1:00 ET. Keeping it Clean: How Data Profiling Leads to Trusted Data. Sponsored by Encore, A Quintiles Company. Presenters: Lori Yackanicz, administrator of clinical informatics, Lehigh Valley Health Network; Randy L. Thomas, associate partner of performance analytics, Encore, A Quintiles Company; Joy Ales, MHA, BSN, RN, senior consultant, Encore, A Quintiles Company. Data dictionaries, organizational standards, and pick lists for data entry fields may describe the intent of a particular data field, but don't guarantee that the data captured in the source system actually reflects that intent. Data profiling is the statistical analysis and assessment of the data values in source systems for consistency, uniqueness, and logic to ensure that the data landing in a data warehouse or analytic application is as expected. Attendees will learn which projects benefit from data profiling and the resources needed to accomplish it.
November 12 (Wednesday) 1:00 ET. Three Ways to Improve Care Transitions Using an HIE Encounter Notification Service. Sponsored by Audacious Inquiry. Presenters: Steven Kravet, MD, MBA, FACP, president, Johns Hopkins Community Physicians; Jennifer Bailey, senior director of quality and transformation, Johns Hopkins Community Physicians; Robert Horst, principal, Audacious Inquiry. Johns Hopkins Community Physicians reduced readmissions and improved quality by implementing a real-time, ADT-based encounter notification service (ENS) to keep the member's healthcare team informed during transitions in care. Johns Hopkins presenters will describe the clinical, operational, and financial value of the ENS for care coordination along with its technology underpinnings.
November 18 (Tuesday) 1:00 ET. Cerner Takeover of Siemens, Are You Ready? Sponsored by HIStalk. Presenters: Frank L. Poggio, president and CEO, The Kelzon Group; Vince Ciotti, principal, HIS Professionals. The Cerner acquisition of Siemens impacts 1,000 hospitals that could be forced into a "take it or leave it" situation based on lessons learned from similar takeovers. This webinar will review the possible fate of each Siemens HIS product, the impact of the acquisition on ongoing R&D, available market alternatives, and steps Siemens clients should take to prepare.
November 19 (Wednesday) 1:00 ET. Improving Trial Accrual by Engaging the Digital Healthcare Consumer: How to Increase Enrollment with Online Consents and Social Marketing. Sponsored by DocuSign. Presenters: B. J. Rimel, MD, gynecologic oncologist, Cedars-Sinai Medial Center; Jennifer Royer, product marketing, DocuSign. The Women's Cancer Program increased trial accrual five-fold by implementing an online registry that links participants to research studies, digitizing and simplifying a cumbersome, paper-based process. This webinar will describe the use of e-consents and social marketing to engage a broader population and advance research while saving time and reducing costs.
Recordings of recent webinars are available on YouTube:
Electronic Prescribing of Controlled Substances Is Here. What Should You Do?
Data Governance – Why You Can't Put It Off
Using BI Maturity Models to Tap the Power of Analytics
Electronic Health Record Divorce Rates on the Rise- The Four Factors that Predict Long-term Success
Meaningful Use Stage 2 Veterans Speak Out: Implementing Direct Secure Messaging for Success
---
Acquisitions, Funding, Business, and Stock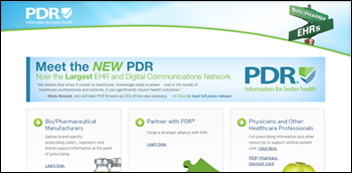 Drug safety information distributor PDR Network merges with LDM Group, a distributor of consumer and patient health information. LDM CEO Mark Heinold will take over the CEO role at PDR, while former PDR CEO Richard Altus will join Lee Equity Partners, the majority shareholder of PDR, as an operating advisor.

Orion Health targets $915 million in its IPO, set for a dual-listing on the New Zealand national stock exchange and Australian securities exchange on November 26. The company hopes to raise up to $155 million by selling between 21.9 million and 29.1 million shares at $4.30 and $5.70 apiece.
Kareo announces that it has raised a $15 million debt financing round provided by Escalate Capital Partners.
---
Announcements and Implementations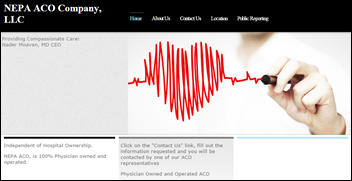 Physician-owned NEPA ACO Company selects the eClinicalWorks Care Coordination Medical Record for its 80 physicians across several practices. The ACO anticipates the savings realized from the CCMR will help it expand via additional payer contracts and practice participation in Northern New Jersey.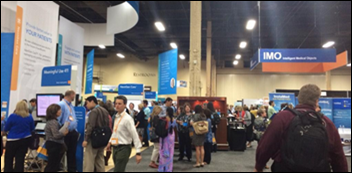 NextGen launches four new products at its user group meeting in Las Vegas, including a national HISP developed with Mirth; population health management solution; EHR iOS7 app; and mobile patient portal. The company also announced its plans to debut a cloud-based EHR/PM solution in early 2015. I wonder how many folks are doing Vegas for the second time in as many weeks following MGMA.

5 O'Clock Records rebrands as ChartRequest in an effort to better align its name with a renewed focus on its cloud-based, release-of-information solution. The company has received 30,000 record requests since opening in 2012.
Amazing Charts announces the GA of its new PM system as a separate add-on module to its EHR.
---
Government and Politics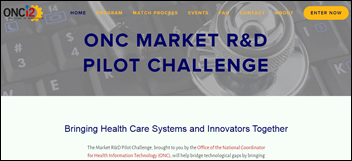 ONC launches the Market R&D Pilot Challenge to test new health IT products through pilot funding awards and facilitated matchmaking between entrepreneurs, medical and public health personnel, patients, and the research community. Pilot proposals will be awarded in three domains: clinical environments; public health and community environments; and consumer health. Up to six winning proposals will each receive a $50,000 award. The challenge runs through early 2016.
CMS adds a scope of service element to the final version of the Medicare Physician Fee Schedule for Calendar Year 2015 that would require providers who bill for Chronic Care Management services (a new reimbursement item) to use certified EHRs and patient-centered electronic care plans for demographics, problem list, meds, allergies, and a structured clinical summary record, using that technology to manage care transitions. The schedule also provides payment for several types of telehealth visits, including annual wellness and psychotherapy.
---
People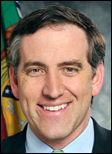 Alastair Fitzpayne (U.S. Dept. of the Treasury) will join HHS next month as chief of staff.
The Utah Health Information Network promotes Teresa River to CEO, effective Jan. 1, 2015. Current CEO Jan Root will retire next month.
Nightingale Informatix Corp. announces that CFO Peter Cauley is leaving the company. A replacement has been found, though the company has not yet released further details.
---
Research and Innovation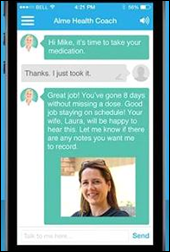 Next IT launches the Alme Health Coach app to help chronic-disease sufferers better manage their health. The app alerts patients to take their medications, and provides data and feedback to the physician. I'm especially intrigued by the user's ability to log and share side effects and other data with their physician and insurance company if they so choose. How many times have you taken medication on an empty stomach as directed, only to suffer the nauseating consequences afterward? I'd appreciate the opportunity to communicate that side effect with my doctor immediately, rather than phone it in to a triage nurse, or attempt to remember it at a follow-up appointment days later.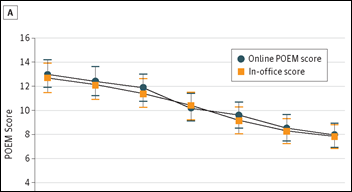 The first study of its kind finds that patients suffering from eczema who receive follow up care online improved to the same extent as those who saw their dermatologists in person. Jack Resneck, MD explains that "this study provided highly coordinated telemedicine care with a physician who had an existing relationship with the patient – it is critical that as we expand telemedicine, it's done in a way that provides this type of transparent, coordinated care rather than creating fragmented care completely outside of the patient's existing healthcare team."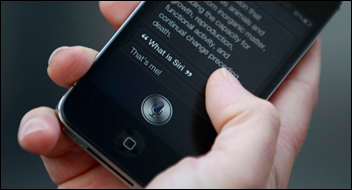 Researchers find that vocal patterns change as feelings of depression worsen, and they suggest that Siri-like apps may soon be able to analyze a person's speech to assess the state of their mental health. The researchers used recordings from six patients and compared the scores of those patients on the Hamilton Depression Scale, finding that the worst feelings of depression correspond with slower and breathier speech.
---
Other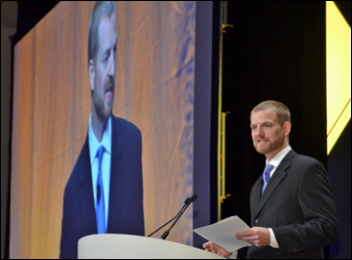 Kent Brantly, MD one of the first U.S. healthcare workers to contract Ebola while working in West Africa, expresses his frustration with the lack of progress the United States is making in stemming the outbreak in that region: "Four thousand U.S. troops were committed, but there are currently around 600 on the ground. The government also committed to build a 25-bed critical-care hospital in Monrovia to treat infected healthcare workers and 17 100-bed isolation units. They haven't built a single isolation unit yet, and that 25-bed hospital still is not functional, and it has been more than a month. Part of my plea to Congress was the immediacy of these needs. The experts are saying that the cases are doubling every two to four weeks. We haven't acted quickly enough. Another need is for health care workers to go to West Africa and treat Ebola patients on two levels. One, as these new isolation units get set up, if you don't have staff to care for the patients there, it's just a place to go and die. Every 100-bed isolation unit requires at least 200 staff to run it 24 hours a day, seven days a week." I'd be interested to hear his thoughts on the U.S. quarantine policies that, if the media is to be believed, are hindering healthcare workers from signing up to help patients in West Africa.
Emory University students raise over $14,000 in an Indiegogo campaign (exceeding their goal) to develop Rapid Ebola Detection Strips. Spurred by a challenge from their freshman biology professor, the students will use the funds to further develop and bring to market user-friendly kits designed to test for Ebola in a portable and inexpensive way.

Centene Corp.'s Start Smart for Your Baby texting program receives the Children's Health Award from Medicaid Health Plans of America. The goals of the program, part of the larger Start Smart for Your Baby care management initiative, are to encourage breastfeeding and increase prenatal, postpartum, and infant well-child visits for Medicaid members. Compared to those not in the program, members who received the Start Smart For Your Baby text messages had improved timeliness of prenatal care, higher rates of ongoing prenatal care, and higher rates of breastfeeding. The texting program, founded in 2012, seems to be following in the same steps as the Text 4 Baby program, which got started in 2010.
---
Sponsor Updates
EClinicalWorks signs an additional 37 CHCs and FQHCs.
Arcadia Healthcare Solutions will present at the HIMSS Northwest Technology and Education Conference, November 3-4 in Bellevue, WA.
---
Contacts
Mr. H, Lorre, Jennifer, Dr. Jayne, Dr. Gregg, Lt. Dan, Dr. Travis
More news: HIStalk, HIStalk Connect.
Get HIStalk Practice  updates.
Contact us online.