Top News
Meaningful Use numbers continue to underwhelm: The HIT Policy Committee reports that 2,282 EPs have attested for Stage 2 of Meaningful Use, versus 266,067 who attested for Stage 1. Just 93 hospitals have attested for S2MU versus nearly 4,000 that attested for Stage 1. The government has so far handed out over $25 billion in MU incentives.
---
Webinars
November 12 (Wednesday) 1:00 ET. Three Ways to Improve Care Transitions Using an HIE Encounter Notification Service. Sponsored by Audacious Inquiry. Presenters: Steven Kravet, MD, MBA, FACP, president, Johns Hopkins Community Physicians; Jennifer Bailey, senior director of quality and transformation, Johns Hopkins Community Physicians; Robert Horst, principal, Audacious Inquiry. Johns Hopkins Community Physicians reduced readmissions and improved quality by implementing a real-time, ADT-based encounter notification service (ENS) to keep the member's healthcare team informed during transitions in care. Johns Hopkins presenters will describe the clinical, operational, and financial value of the ENS for care coordination along with its technology underpinnings.
November 18 (Tuesday) 1:00 ET. Cerner Takeover of Siemens, Are You Ready? Sponsored by HIStalk. Presenters: Frank L. Poggio, president and CEO, The Kelzon Group; Vince Ciotti, principal, HIS Professionals. The Cerner acquisition of Siemens impacts 1,000 hospitals that could be forced into a "take it or leave it" situation based on lessons learned from similar takeovers. This webinar will review the possible fate of each Siemens HIS product, the impact of the acquisition on ongoing R&D, available market alternatives, and steps Siemens clients should take to prepare.
November 19 (Wednesday) 1:00 ET. Improving Trial Accrual by Engaging the Digital Healthcare Consumer: How to Increase Enrollment with Online Consents and Social Marketing. Sponsored by DocuSign. Presenters: B. J. Rimel, MD, gynecologic oncologist, Cedars-Sinai Medial Center; Jennifer Royer, product marketing, DocuSign. The Women's Cancer Program increased trial accrual five-fold by implementing an online registry that links participants to research studies, digitizing and simplifying a cumbersome, paper-based process. This webinar will describe the use of e-consents and social marketing to engage a broader population and advance research while saving time and reducing costs.
---
Announcements and Implementations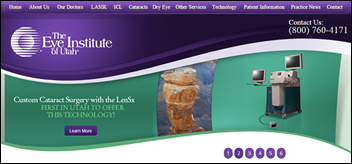 The Eye Institute of Utah implements the NextMD Patient Portal from NextGen. Institute Medical Director Robert Cionni, MD made the local paper's Open Payments coverage for being the only Utah physician to fall near the top of both general and research payment categories.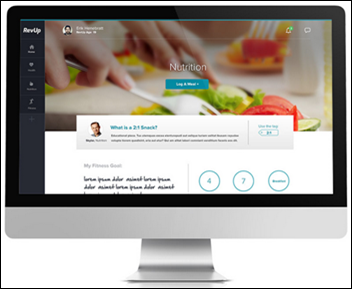 Digital health company MD Revolution launches the RevUp turnkey chronic-care management platform, which combines digital devices, personal coaching, lab test data, and machine learning to improve patient engagement and outcomes. The corresponding iPhone app is expected to launch later this fall.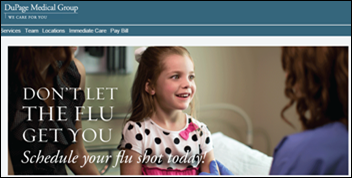 DuPage Medical Group (IL) begins offering e-visits for adult, primary care conditions via its Epic MyChart patient portal and mobile app. DMG is the largest independent, multispecialty physician group in the Chicago area, with 425 physicians in 60 locations.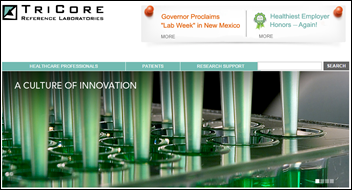 TriCore Reference Laboratories announces that it is using the Salesforce Analytics Cloud to uncover actionable laboratory data insights around what treatments matter to whom and where, effectively offering real-time case management assistance. Wave, the official name of Salesforce's latest cloud platform, was introduced last month as "the first cloud analytics platform designed for every business user." The news comes on the heels of reports that Salesforce is planning a big push into healthcare, with analytics being a notable part of that plan.

Nobility RCM launches three services as part of its new Nobility Pre-Funding Program – revenue pre-funding, medical billing, and EHR support. The concept of pre-funding, where the vendor pays the practice up front and then collects funds from the payer, is no doubt an attractive one to smaller practices looking for a way to keep their doors open.
---
Government and Politics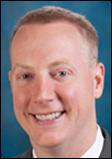 The local paper profiles Patrick Conway, MD deputy administrator for innovation & quality, and CMO at CMS. Appointed to lead the agency's innovation center last fall, he describes his work there as "by far the most challenging job but also the most rewarding I've had in my life. Challenging because we are trying to catalyze positive change in a healthcare system that represents $2.7 trillion and cares for the entire U.S. population. And rewarding because we are moving national needles in the right direction."
HHS names Anjum Khursid, MBBS, MPAff, PhD (Louisiana Public Health Institute) as the public health representative to the HIT Policy Committee.
---
Acquisitions, Funding, Business, and Stock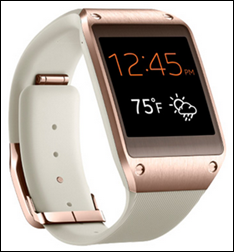 Reports surface that Samsung is exploring potential wearable technology partnerships with Microsoft and SAP. Sources say the company is eager to use SAP's Care Circles remote-patient monitoring analytics tool for its own wearables. The company hopes to generate $9.2 billion in revenue from healthcare by 2020.

The local paper profiles the new Portland-based healthcare IT accelerator TranscendIT Healthcare Solutions – the second such enterprise in Oregon after Allegory Venture Partners. The company hopes to raise $4 million to provide seed capital to startups ranging from $150,000 to $250,000.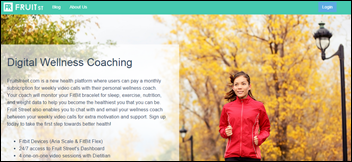 Digital wellness and telemedicine company Fruit Street Health opens its headquarters in San Francisco. The company, which announced a $500,000 seed round last month, has also named 25 members to its advisory board.

Cerner CEO Neal Patterson announces via tweet that the company will offer free CommonWell services until January 1, 2018. Not surprisingly, Patterson predicts that the program, which will require a nominal set-up fee, "will become a major interoperability-enhancing utility and network in the years ahead, but like most networks, it will take time to get a large enough mass of users signed up and content flowing to make a real difference."
Physical therapy EHR vendor WebPT acquires WebOutcomes, which offers an online outcomes tracking tool for PT/OT.
---
Research and Innovation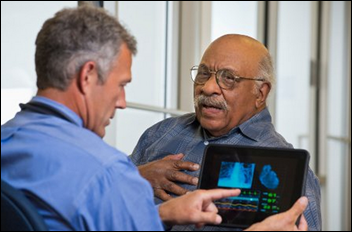 This article points out that predictions from a 2004 Pew Internet Project survey have fallen far short of their mark. Forty percent of respondents agreed with the prediction that, "In 10 years, the increasing use of online medical resources will yield substantial improvement in many of the pervasive problems now facing healthcare – including rising healthcare costs, poor customer service, the high prevalence of medical mistakes, malpractice concerns, and lack of access to medical care for many Americans." The authors now point to 2025 as the year that e-health will truly achieve all that it's capable of.
A three-subject study finds that Google Glass creates blind spots in the eyes of users. 
---
Other

AMA President Robert Wah, MD lists a number of things the industry needs from vendors to better enable physicians to use EHRs in a "more satisfying and effective way." They include data liquidity, cognitive workload, more modularity ("the ability to add features and functions without replacing an entire system"), and a more direct way to voice concerns and suggestions.

This article highlights four healthcare buzzwords that have lost all meaning – Accountable Care Organization, Interoperability, Consumer, and Disruptive Innovation. I certainly agree with the author in that "the almost-random use of Disruptive Innovation to describe just about anything any company wants to do at any given moment is beyond dispute."
---
Sponsor Updates
EClinicalWorks, Greenway Health, and PerfectServe are named to CIO Review's "20 Most Promising Healthcare Tech Solutions Providers 2014." The publication's "20 Most Promising Healthcare Consulting Providers" includes Leidos Health and TrainingWheel. 
ESD wins a CHIME CIO Fall Forum award for best video.
---
Contacts
Mr. H, Lorre, Jennifer, Dr. Jayne, Dr. Gregg, Lt. Dan, Dr. Travis
More news: HIStalk, HIStalk Connect.
Get HIStalk Practice  updates.
Contact us online.