Top News

New RAND research finds that it's too soon to determine the benefits of HIEs due to a lack of evidence. Funded in part by the VA, the research finds that only 13 of the nation's 100-plus HIEs have been evaluated, with six of those being in New York. It also concluded that most medical groups claim they want exchanges, but must overcome barriers to acceptance and sustainability. "The real message here is that we don't have enough data to draw conclusions," said lead author Robert Rudin. "It's very possible some of these operational [exchanges] are doing a great job and producing a lot of value in terms of cost savings and benefits. Until we have more evidence of impact, every health information exchange effort in the country should be considered as an experiment. The only way to learn from experiments is to evaluate them."
---
HIStalk Practice Announcements and Requests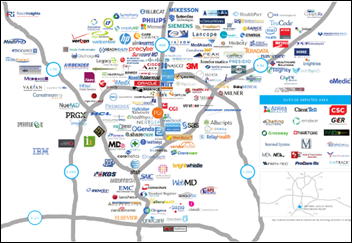 I'm a bit biased as far as the latest HIStalk poll goes, given that I live in one of the seven cities contending for the title of the "Nation's Capital of Health IT." Not that I've tried, but you can only vote for your city of choice once.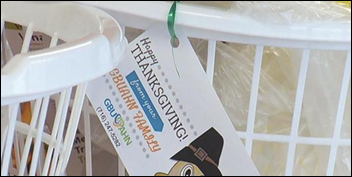 #GivingTuesday kicks off December 2, and I'd like to use it as an excuse to highlight HIStalk Practice readers over the next several weeks who are doing good things for their patients, customers, and communities. Staff at the Greater Buffalo United Accountable Healthcare Network (NY) are a great example. They gave away 100 Thanksgiving turkeys to patients most in need for the second year in a row. Send me a short write-up of your organization's good deed along with a pic or two, and I'll post it here, inducing warm fuzzies and hopefully inspiring others to follow in your charitable footsteps.
Thanks to the following renewing sponsors for their support of HIStalk Practice. Click a logo for more information.
---
Acquisitions, Funding, Business, and Stock

Fruit Street Health amends its certificate of incorporation to become a Delaware Public Benefit Corporation, chartered to "to use business to have a social impact." The press release announcing the switch focuses more on the company's recent media coverage than it does on explaining why the change was made. It does note that CEO Laurence Girard decided to convert the company to a DPBC to "hold the company true to its social mission and also ensure that this time around the directors act in the interest of not only investors, but also employees, society, and the patients and healthcare providers that Fruit Street serves." It expects to launch its $300-a-month digital health and wellness platform in the next few weeks.

Royal Philips acquires a minority stake in Image Stream Medical as part of its agreement to incorporate ISM's surgical image stream management technologies into its hybrid suite and interventional lab solutions with integrated video and live-streaming capabilities. Terms of the deal were not disclosed. The deal comes just two months after the company announced it will combine its healthcare and consumer lifestyle divisions under the HealthTech name.

The National Institutes of Health awards Leidos a $113 million contract to support IT services for its Electronic Research Administration, which manages the NIH's multibillion-dollar research and non-research grants program.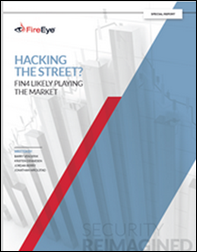 Cybersecurity firm FireEye discloses that an unidentified hacking ring dubbed FIN4 has spent the last 18 months stealing corporate secrets in order to cheat the US stock market. The group has attacked email accounts at over 100 US firms, most of them pharmaceutical and healthcare companies, looking for insider data that could be used to profit on trades before the data was made public.
---
Announcements and Implementations
Advocate Community Partners (NY) selects the eClinicalWorks Care Coordination Medical Record and Electronic Health eXchange interoperability platform to help it meet Delivery System Reform Incentive Payment program objectives, which include reducing avoidable hospital use by 25 percent over the next five years. ACP, formerly known as AW Medical Office, serves 437,000 patients from primarily Asian and Latino communities.
GE Healthcare announces keynotes for its Centricity LIVE 2015 user conference, April 29-May 2, 2015, in Orlando: Atul Gawande, MD, MPH (surgeon and author), Melissa Etheridge (singer-songwriter), and LeVar Burton. I wonder if Burton, who hosted beloved children's series Reading Rainbow for over 20 years, will talk about the benefits of crowdfunding given that he raised $6 million to revive the show as an app earlier this year.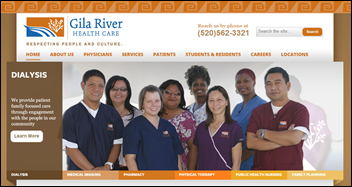 Gila River Health Care (AZ) selects NextGen's ambulatory EHR, PM, and NextPEN solutions as part of its efforts to transition its behavioral health services from paper to digital, and to prepare for Meaningful Use Stage 2 and the transition to ICD-10. GRHC is part of the Gila River Indian Community, which manages healthcare administered by the federal Indian Health Services.
---
Government and Politics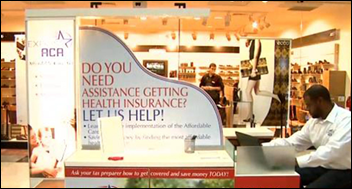 HHS announces that over 462,000 people signed up for or renewed health insurance coverage during the first week of open enrollment at Healthcare.gov. Enrollment numbers were likely given a boost during Black Friday, thanks to outreach kiosks set up at malls in Florida, Illinois, New Jersey, Connecticut, Maryland, New York, and the state of Washington. HHS has also announced marketing partnerships with the National Community Pharmacists Association and the XO Group, which runs websites targeting brides, new mothers, and homeowners.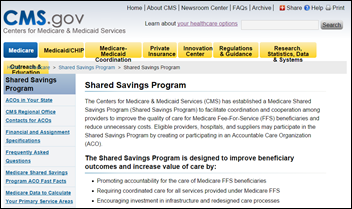 CMS seeks comment on its proposed final ACO rule, which makes adjustments to the Medicare Shared Savings Program that include:
Providing more flexibility for ACOs seeking to renew their participation.
Encouraging ACOs to take on greater performance-based risk and reward.
Emphasis on primary care.
Alternative methodologies for benchmarks.
Streamlining data sharing and reducing administrative burden.
Those of you itching to comment are out of luck at the moment. Links to the full proposal and comments page both seem to be down as of Monday night.
---
People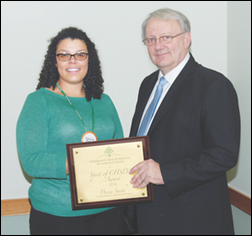 Community Health Services of Lamoille Valley (VT) honors Diana Smith with its annual Spirit Award for her work as the EHR systems specialist for the organization's eClinicalWorks software program.
---
Research and Innovation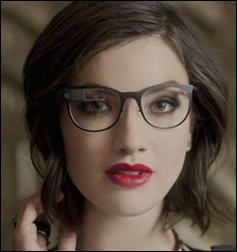 A MIT Technology Review article titled "Google Glass is Dead; Long Live Smart Glasses" says interest in Glass has rapidly evaporated as Google has lost key personnel and failed to advance the product from geek beta experiment to consumer mainstream. The article says the technology is fine, but the form factor needs to evolve so that the technology is hidden within the glasses instead of being perched like a prism on top of them, perhaps even being incorporated into a contact lens. Despite MIT's dire prediction, Glass is looking to develop a more consumer-friendly, second-generation headset featuring an Intel processor. Rumor has it Intel will promote the new model to hospitals and manufacturing companies.
Researchers from the Pitt Graduate School of Public Health identify six categories of barriers to sharing medical data worldwide: technical, motivational, economic, political, legal, and ethical. Dean Donald Burke explains that, "These barriers and categories describe a landscape of challenges that must be addressed comprehensively, not piecemeal. We must work together as a global community to develop solutions and reap the benefits of data-sharing, which include saving lives through more efficient and effective public health programs."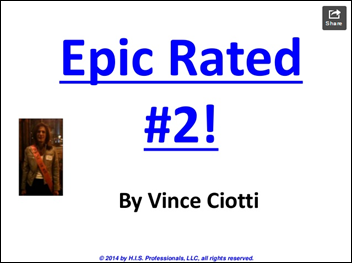 Vince Ciotti's inaugural CLAS Report
names
Epic #2 in "this hot and fluid field," with the billionaire-led company losing to a thousandaire who packs a size advantage. I wish the report had also taken color into consideration, as studies now
show
that certain hues (or lack thereof) impact user experience.
---
Other

Practice Fusion co-Founder and VP Matthew Douglass takes to TechCrunch to argue for "an open and unbiased Internet" to "ensure a future of American digital healthcare progress and startup innovation." He points out that:
"This new concept of tiered pricing based on the type of content being delivered would disrupt the internet as we know it and would harm doctors, patients, and smaller startup Internet companies working diligently to upgrade our nation's digital healthcare infrastructure. To ensure America's healthcare technology infrastructure can continue to grow and flourish for the rich and poor alike, it is imperative that ISPs are not allowed to create tiers of speeds in this manner."
Several commentators point out that his argument is weak on facts, but I give the guy high marks for responding to each naysayer.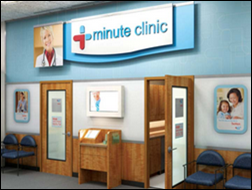 Brant S. Miller, MD shares his frustration with the walk-in clinic experience after waiting 65 minutes for a flu shot at a clinic affiliated with the University of Texas Health Science Center at San Antonio:
The CVS MinuteClinic business model appears to be in trouble.
It has severe IT problems.
It doesn't take a NP to give flu shots.
It doesn't take an electronic medical record to give flu shots.
There appears to be little, if any, supervision of the MinuteClinic NPs by the UT system.
If this were a heart attack patient coming in with symptoms masquerading as "the flu," the NP would be so busy fooling around with the computer that she wouldn't recognize the potentially fatal acute condition until it was too late.
It's important to focus on the patient first, and not on the computer or the business model.
I wonder if and when the business gurus managing this clinic will figure out that it is taking way longer than 8 minutes to administer flu shots.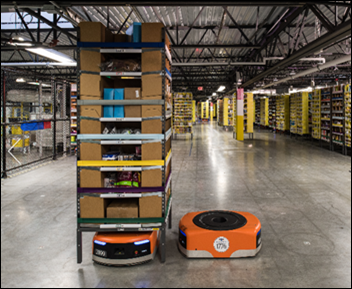 Wired paints a pretty complete picture of the Kiva robots Amazon uses at its fulfillment center in Tracy, CA to handle the frenetic online shopping associated with the long Thanksgiving weekend. The center houses 21 million items, with the capacity for 5 million more, and ships out 700,000 items on a peak day.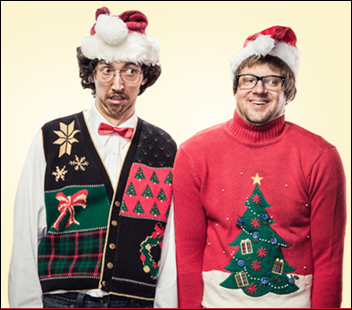 No mention is made of the percentage of ugly Christmas sweaters stored and shipped via Amazon. I haven't felt the need to don one (ever), but that might change come National Ugly Christmas Sweater Day, which falls this year on December 12.
---
Contacts
Mr. H, Lorre, Jennifer, Dr. Jayne, Dr. Gregg, Lt. Dan, Dr. Travis
More news: HIStalk, HIStalk Connect.
Get HIStalk Practice  updates.
Contact us online.