Top News

The American Telemedicine Association launches an accreditation program for online, direct-to-consumer healthcare consultations. According to ATA CEO Jonathan Linkous, the new program will provide benchmarks for organizations building an online practice; provide reassurance to payers that the virtual services they reimburse follow federal and state laws and regulations; assure patient privacy; are transparent in pricing and operations; use qualified, licensed providers; and follow appropriate clinical practices and guidelines. I can only assume the ATA's program will live longer than the recently shuttered Happtique's healthcare app certification program, especially given recent findings that "replacing in-person acute care services with telehealth visits reimbursed at the same rate as a doctor's office visit could save the Medicare program an estimated $45/visit."
I reached out to Teladoc, which already uses a provider credentialing process certified by the National Committee for Quality Assurance, to gauge its thoughts on the ATA's news. A company representative shared this with me: "We applaud the ATA's efforts to improve the quality of care people receive through telemedicine. We will certainly look carefully at the ATA's announcement to see if there is anything we believe will improve our processes, quality standards, value, and marketability of our services." Marketability will likely be the key word in the eyes of vendors when it comes to determining the success of the new program.
---
HIStalk Practice Announcements and Requests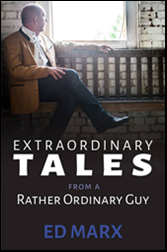 The first book of HIStalk "CIO Unplugged" contributor Ed Marx has been released and we're holding a virtual book launch for "Extraordinary Tales from a Rather Ordinary Guy" this Thursday, December 18, at 1:00 p.m. ET. Ed will go over the principles contained in the book, read a couple of tales that haven't been shared until now, and accept live questions. Attendees who use the webinar's interactive features will be eligible to win free copies of the book as well as a Kindle.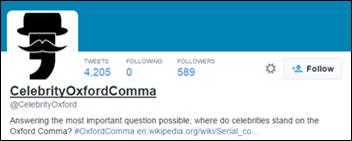 I had to chuckle, and ask myself why Mr. H (certifiably pro Oxford comma) hasn't been asked to respond to @CelebrityOxford's question above. Handle creator Rick Mueller sums up the movement's origin and celeb responses here.
---
Webinars

December 17 (Wednesday) 1:00 ET. There Is A 90% Probability That Your Son Is Pregnant: Predicting the Future of Predictive Analytics in Healthcare. Sponsored by Health Catalyst. Presenter: Dale Sanders, SVP of strategy, Health Catalyst. Predictive analytics is more than simple risk stratification. Once you identify an individual's risk, what are the odds that you can change their behavior and what will it cost to do so? This presentation, geared towards managers and executives, addresses scenarios in which predictive models may or not be effective given that 80 percent of outcomes are driven by socioeconomic factors rather than healthcare delivery.
---
Acquisitions, Funding, Business, and Stock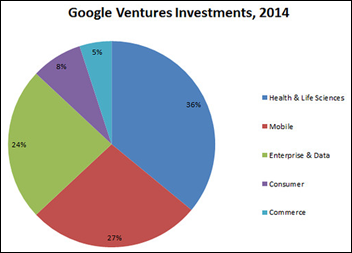 Google Ventures invests heavily in healthcare and life sciences, with plans to do it again in 2015. More than one-third of the $425 million Google Ventures invested in 2014 went to healthcare and life-sciences companies, up from 9 percent each of the prior two years. Flatiron Health, which Google invested $100 million in earlier this year, is Google's second-biggest venture investment after Uber. (Read Mr. H's interview with Flatiron Health CMO Amy Abernethy, MD, PhD here.)
---
Government and Politics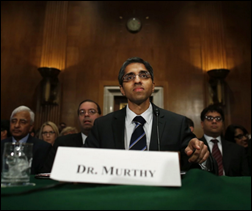 Vivek Murthy, MD is confirmed as U.S. Surgeon General (the youngest ever and the first of Indian-American heritage). His confirmation comes after his initial nomination earlier this year stalled when the NRA raised objection to Murthy's characterization of guns as a health issue. A graduate of Harvard and Yale, Murthy is founder of Visions Worldwide, which works on AIDS education in India; advocacy group Doctors for America; technology company TrialNetworks; and was most recently a hospitalist at Brigham and Women's Hospital (MA).
---
Announcements and Implementations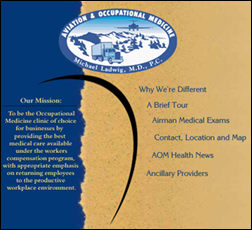 Aviation & Occupational Medicine (CO) selects PM software from Benchmark Systems. The new system will better enable the workers compensation clinic to transition to ICD-10, as well as automate front- and back-end billing operations.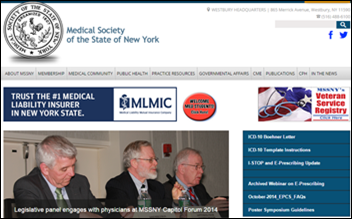 The Medical Society of the State of New York selects DrFirst as its recommended provider of e-prescribing software. MSSNY's endorsement comes just a few months before New York's I-STOP mandatory e-prescribing legislation takes effect.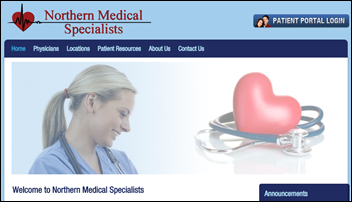 Northern Medical Specialists (NY) selects the eClinicalWorks EHR for its 70 physicians at four locations. NMS offers its patients the FollowMyHealth portal from Allscripts.
Compleat Rehab and Sports Therapy Center (NC) and Hot Springs Sports Medicine (AR) – both owned by Kare Partners – select Clinicient's TotalInsight software and revenue cycle management services for seven clinic locations.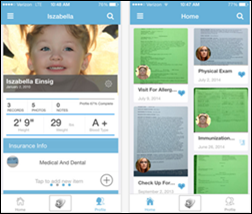 ChartSpan, a health record organization tool, becomes the most downloaded iPhone and iPad medical app in the U.S. The company hasn't released exact figures, but has noted it beats industry conversion averages for downloads-to-active-users by nearly 500 percent. An Android version is expected early next year.
Comet-IS adopts HL7's Fast Healthcare Interoperability Resources (FHIR) into its Carefluence application development platform.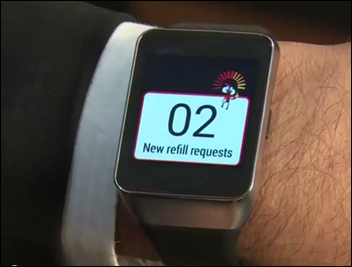 IPatientCare launches the miWatch patient and physician engagement app for Android-based smartwatches. The app serves up appointment reminders, refill requests, and portal notifications, among other features.
Physician management services vendor Women's Health USA chooses athenahealth's EHR, revenue cycle, and patient engagement services for its 250 providers. The companies will also jointly offer their bundled services to other physicians.
Allscripts certifies the Healthwise Patient Engagement Solution for integration with its TouchWorks EHR. The solution includes patient care instructions, videos, and interactive tools developed by the Boise, Idaho-based non-profit.
---
Research and Innovation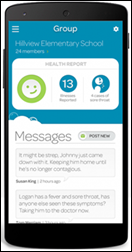 Smart thermometer developer Kinsa conducts a pilot project with schools in Texas to aggregate de-identified temperature data to create a "map of human health," which it hopes to sell to weather forecasters and pharmaceutical companies. The company closed a $9.6 million Series A financing round last week from Kleiner Perkins Caufield & Byers and FirstMark Capital, among others.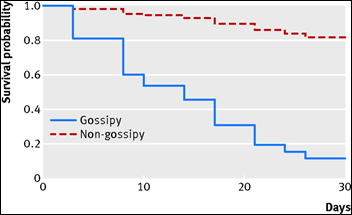 A study (and I use that term loosely) in New Zealand finds that more popular magazine titles are more likely to be stolen from patient waiting rooms. "Gossipy" and "most gossipy" titles (those with five or more celebrities on the cover) were pinched most frequently. National Geographic, BBC History, and the Australian Women's Weekly also garnered a trip out of the office. Issues of Time and the Economist were not touched.
---
People
Jamie Coffin, PhD (Clarify Healthcare) is named CEO of ambulatory surgery software vendor SourceMedical.
---
Other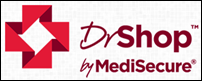 The local paper spotlights the roll out of MediSecure's Dr Shop prescription abuse prevention software in Australia. The tool enables physicians to determine if a patient has been prescribed 138 dangerous drugs by other doctors on the same day or in the last 90 days. Dr Shop only works with MediSecure's e-prescribing software, which is used by around half the nation's medical practices.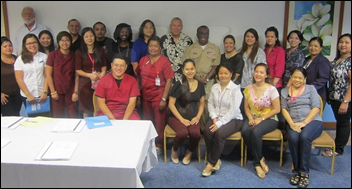 CMS consultants travel to Micronesia to spend two days training Medicaid and public health personnel on the upcoming conversion to ICD-10. Similar training will take place on Guam, Puerto Rico, the U.S. Virgin Islands, and American Samoa.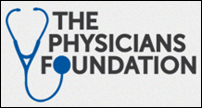 The non-profit Physicians Foundation points out five critical areas that will greatly impact physicians over the next year in its Watch List for 2015 .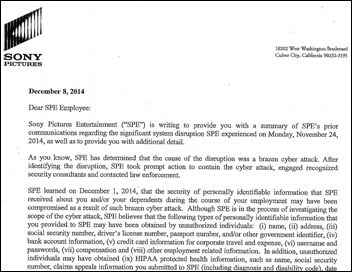 Sony Pictures Entertainment emails its employees confirming that HIPAA data might have been compromised during the breach that took place just before Thanksgiving. Stolen data may have included Social Security Numbers, claims, appeals information (including diagnosis and disability codes), dates of birth, home addresses, health plan member ID numbers, and medical information provided to Sony outside of SPE health plans.
This article highlights the unsuccessful efforts of the Health Data Exchange Group in Oregon to develop an interoperable, record-sharing system for local healthcare providers, largely due to financial concerns. Exchanging information with hospitals, most of of which are on Epic, remains "like exploring a house with hundreds of rooms," according to Regina Dehen, ND CMO, National College of Natural Medicine. "We're at that point with electronic medical records where I can get the information, but I may not be able to read it or parts of it may be uninterpretable by my system. Sometimes it works flawlessly, and it's amazing, Unfortunately, right now, you go, 'Whew, it works,' as opposed to just taking it for granted."
---
Sponsor Updates
Medicomp is integrating Quippe and the MEDCIN Engine with the Soteria clinical management system of Infocare in South Africa. Above are Medicomp team members Jay Anders, MD (chief medical officer), Dan Gainer (CTO), Jason Valore (senior manager of solutions), and Dave Lareau (CEO) at the Cape of Good Hope.
SyTrue and nVoq will jointly market their respective smart data platform and speech recognition systems.
---
Contacts
Jennifer,  Mr. H, Lorre, Dr. Jayne, Dr. Gregg, Lt. Dan, Dr. Travis
More news: HIStalk, HIStalk Connect.
Get HIStalk Practice  updates.
Contact us online.
Become a sponsor.