Top News
Genentech, the U.S. unit of Swiss drug manufacturer Roche, invests $10 million in personal genetics company 23andMe. The funding will enable Genentech to access data from 23andMe's Parkinson's community – one of the company's largest thanks to recruitment efforts by the Michael J. Fox Foundation – to help it discover new targets for drugs and diagnostic tests. "I think that this illustrates how pharma companies are interested in the fact that we have a massive amount of information," says Anne Wojcicki, CEO and co-founder, 23andMe. "We have a very engaged consumer population, and these people want to participate in research. And we can do things much faster and more efficiently than any other research means in the world."
---
Webinars

January 13 (Tuesday) 1:00 ET. "The Bug Stops Here: How Our Hospital Used its EHR and RTLS Systems to Contain a Deadly New Virus." Sponsored by Versus Technology. Presenter: John Olmstead, RN, MBA, FACHE, director of surgical and emergency services, The Community Hospital, Munster, Indiana. Community Hospital was the first US hospital to treat a patient with MERS (Middle East Respiratory Syndrome). It used clinical data from its EHR and staff contact information from a real-time locating system to provide on-site CDC staff with the information they needed to contain the virus and to study how it spreads. Employees who were identified as being exposed were quickly tested, avoiding a hospital shutdown.
---
Acquisitions, Funding, Business, and Stock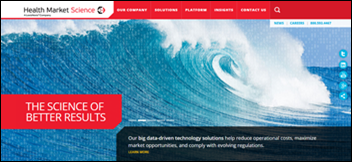 LexisNexis Risk Solutions completes its acquisition of Health Market Science, which maintains a provider database of healthcare practitioners, organizations and their affiliations, as well as a medical claims warehouse. LexisNexis is working to integrate the proprietary data of HMS into its High Performance Computing Cluster Systems platform to help clients manage risk.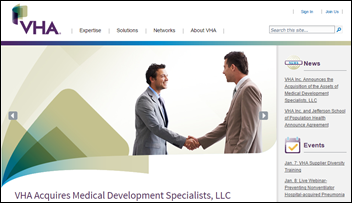 Healthcare network development company VHA acquires consulting firm Medical Development Specialists. MDS founder Phil Dalton will join VHA as senior vice president.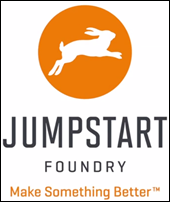 Tennessee tech accelerator Jumpstart Foundry decides to work only with healthcare technology startups based on the success of the seven it has already graduated. "[T]hose seven companies, about 20 percent of our graduates, have raised more than half of the money and have had a better success rate — meaning they've survived more than the average Jumpstart company," explains Marcus Whitney, president. "I don't believe that our healthcare founders were any better than our music tech founders or our social network company founders. But this ecosystem is just really well suited for healthcare companies. It really is."
Staffing services company General Employment Enterprises acquires Jacksonville, FL-based medical scribe contractor Scribe Solutions.
---
Announcements and Implementations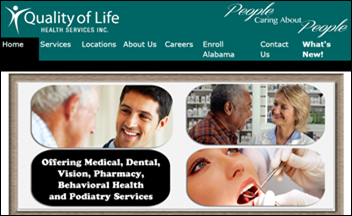 Quality of Life Health Services (AL) receives a $396,543 grant from the U.S. Department of Agriculture's Rural Utilities 2014 Distance Learning and Telemedicine Grant Program, which it will use to set up telemedicine services at 10 of its clinics. QOL, which is contributing $198,828 in matching funds for bandwidth improvement, hopes to have the program up and running in 90 days.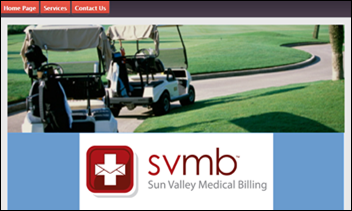 Arizona-based Sun Valley Medical Billing implements MD Coder 10 charge capture technology from Texas-based Medical Design Technologies to make its largely paper processes more efficient.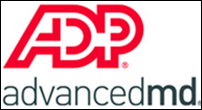 ADP AdvancedMD will integrate its EHR with physician practice reporting from Iron Bridge Integration, giving customers access to pre-built connections to 57 registries in 48 states to help meet Meaningful Use Stage 2 requirements.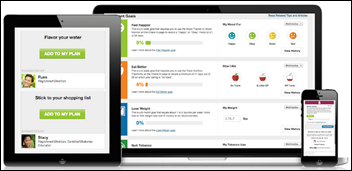 Walgreens partners with WebMD to create Your Digital Health Advisor, a virtual wellness-coaching program at Walgreens.com. The program will allow users to create health and wellness goals, track progress, chat with a Walgreens pharmacist, and earn Walgreens Balance Rewards. The partnership will also integrate the rewards program, and refill and transfer prescription service into WebMD's mobile app. The partnership comes just a month after Walgreens began offering virtual consultations with MDLive physicians via its mobile app.
Fruit Street Health launches its Wellness Clinic telemedicine and patient-monitoring solution, which includes video consult, payment and scheduling tools; plus integration with smart scales and wearables from FitBit, Jawbone, and Apple. I have to wonder how tolerant physicians will be of the tool's alert system, which sounds off when a patient doesn't get enough exercise and/or sleep, gains weight, or skimps on their fruits and veggies. It also begs the question, just what will docs do with all that data?
---
Government and Politics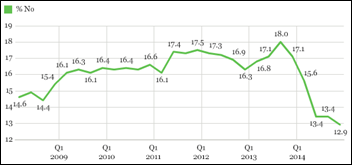 Healthcare.gov sign ups reach 6.6 million so far, including 103,000 who applied for insurance coverage just last week. Those numbers, which don't include sign ups on state-run exchanges, point to the lowest number of uninsured Americans in years. A Gallup survey confirms the statistic: A poll found that 12.9 percent of adult U.S. citizens were uninsured during the last few months of 2014, the lowest percentage since Gallup began daily tracking of the uninsured in 2008.
---
Research and Innovation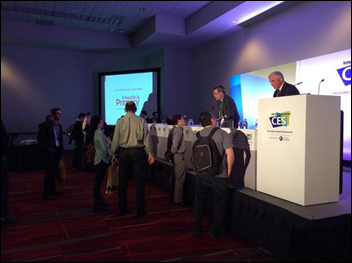 Physicians on the Health is Primary panel at CES share encouraging statistics related to their use of patient-facing apps at the point of care: Forty percent of surveyed family physicians use consumer health apps with their patients, and 70 percent of those have recommended preventative or healthy lifestyle apps. Concerns include app effectiveness, security and privacy, lack of access to data, and transparency and awareness of how the data is used by the app and its developers.
It doesn't seem to be a great time to be a physician in New Jersey. The New Jersey Health Care Monitor survey finds that 90 percent of participants feel that the current healthcare environment has negatively impacted their role as a physician. Of that group, over 86 percent reported increased administrative burdens. Over 60 percent are spending less time with patients and more money on technology, while 53 percent are considering changing their practice structure.
Physicians responding to a Sermo poll name wearables-based remote patient monitoring and telemedicine as the top two expected trends of 2015.
---
People
David Silberstein (Teradata) joins Leidos Health as service line director for analytics.

Scott Whyte (ClearDATA) joins the WEDI Board of Directors.
Sharon Gabrielson (Mayo Clinic), Matthew Gibb (Carle Physician Group), Aric Sharp (UnityPoint Health), and C. Todd Staub (ProHealth Physicians) join the American Medical Group Association's Board of Directors.
---
Other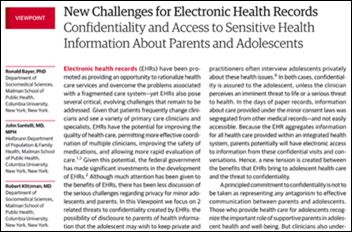 The Journal of the American Medical Association points out two threats to confidentiality created by EHRs – the potential disclosure to parents of health information adolescent patients may wish to keep private and disclosure to the adolescent of information that parents may wish to keep private. Their concerns seem especially valid given the Institute of Medicine's push in November to include additional social and behavioral health measures to EHR certification and Meaningful Use criteria.
Consumer Reports adds new ratings on over 170 physician groups in California. Groups were rated on patient communication, timely care and service, care coordination, and helpfulness of office staff. As to be expected, the ratings show that all groups have room to improve, and patient experiences vary widely.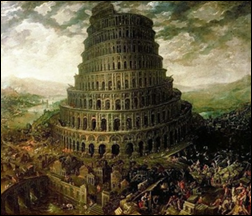 Rarely do I come across the book of Genesis mentioned in the same breath as interoperability. Richard Davis, RN likens the efforts of healthcare IT vendors to the tower of Babel in this recent opinion piece:
"The Genesis Bible story of the tower of Babel tells it all when it comes to the software problem in health care. Consider the "city" the modern health care system and the time of one language when health care providers did not use computers and the parallels are striking. It may be a bit of a stretch to say that the God of the Bible set the precedent for modern health care software vendors, but too many of us are dealing with a confused language of all the earth."
The 2015 healthcare industry resolutions and predictions keep coming. The Advisory Board offers three resolutions for healthcare organizations looking to implement population health initiatives, including using healthcare IT to scale coordination between care management teams. Amazing Charts includes accelerated EHR switching, more virtual consultations, and a continued glimmer of interoperability hope among its seven predictions for the coming year.
---
Contacts
Jennifer,  Mr. H, Lorre, Dr. Jayne, Dr. Gregg, Lt. Dan, Dr. Travis
More news: HIStalk, HIStalk Connect.
Get HIStalk Practice  updates.
Contact us online.
Become a sponsor.