Of all the new healthcare technology providers are admonished to adopt, patient portals are perhaps the most popular. A 2013 Frost and Sullivan report predicted a 221-percent growth for patient portals by 2017 – a tremendous prediction certainly influenced by providers scrambling to meet Meaningful Use criteria. The prediction begs the question, how should providers actually choose a patient portal? A 2012 KLAS survey highlighted an existing relationship with a vendor as the primary factor in selecting a product. Essentially, this means going with whatever your EHR vendor supplies.
That might not be the best method for selecting such an important piece of medical software. It's reported that nearly two in every three patients will switch providers for better access to their health information. Surely that places a bit more weight on the patient portal decision.
Simplicity derived from a decreased number of vendor relationships will always have its appeal, but the KLAS report highlights that physicians make such a selection despite third-party options offering more intuitive interfaces (important for engagement), better patient education tools, and perhaps even better data exchange.
The inauspicious number of Stage 2 attestations to date perhaps signifies Meaningful Use's waning influence – or at least it's misunderstanding of physician priorities. Either way, it's best to think of a patient portal outside of simply how it can help you with Meaningful Use.
Though the business case for this type of software hasn't always been the simplest to make, a systematic review suggested measurable success with these systems (namely in improving health outcomes for patients with common chronic diseases) was best achieved with a strong coupling between the patient portal and case management. This indicates the importance of data exchange in deriving value from patient portals.
And here we find a clear advantage third-party systems can claim over vendor-specific platforms. Vendor-provided platforms have less incentive to communicate with disparate products, while third-party systems clearly see this as an advantage: The more systems a patient portal communicates with, the more scenarios in which it can thrive.
For example, third-party software Updox acts as the Health Information Service Provider for Direct messaging for over 40 EHRs. That's in addition to its patient portal's features such as online bill pay, appointment scheduling, and so on.
There's also a strong case to be made for thinking of patient portals as more than websites where patients perform certain standalone tasks and instead consider them as part of a patient relationship management program. Yes, another industry/technology term is certainly the last thing providers need, but the distinction here is noteworthy.
Customer relationship management has become standard practice for nearly all service providers in other industries, and it's critical to begin building similar systems in healthcare. In a nutshell, CRM automates many of the administrative tasks that keep effective communication channels open with customers. Healthcare could surely benefit from the same set of principles and technologies.
Solutionreach is an excellent example. Beyond patient portal capabilities, this software also supplies practices with the ability to automate appointment reminders, sending quick email reminders to patients about upcoming office visits. If your office hours are booked and you have patients on a waiting list for appointments, this software can send e-mails to these patients once you have a cancellation, which lets you cover open appointment slots.
Solutionreach can also integrate with various social media channels, which makes posting educational information or answering patient questions much easier than working with three or four separate accounts. An increasing number of patients are using social media to find information and choose providers, so this feature is more than just a marketing tool.
Similarly, so is this type of automated communication. That's why it's quickly becoming standard for communicating with customers in a number of other industries, and while the term "automation" may engender thoughts of robotic interactions, it's actually a quite targeted strategy.
While the convenience of deploying vendor-specific patient portals holds undoubted appeal, the expanded functionality and increased data exchange capabilities of third-party software may be wiser investments for producing continued value from this increasingly common software.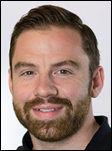 Zach Watson is the content manager at TechnologyAdvice.
---
Contacts
Jennifer,  Mr. H, Lorre, Dr. Jayne, Dr. Gregg, Lt. Dan, Dr. Travis
More news: HIStalk, HIStalk Connect.
Get HIStalk Practice  updates.
Contact us online.
Become a sponsor.