Top News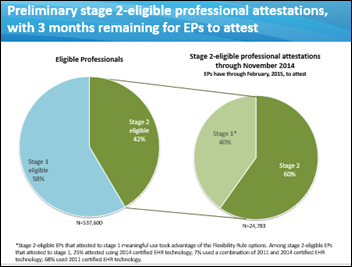 ONC reports that 56 percent of eligible providers and 77 percent of eligible hospitals scheduled to attest to Stage 2 Meaningful Use have done so. As Mr. H pointed out in his assessment, "Those aren't great numbers, but they're a heck of a lot better than you might think." Providers have three months left to attest, while hospitals have just one.
---
HIStalk Practice Announcements and Requests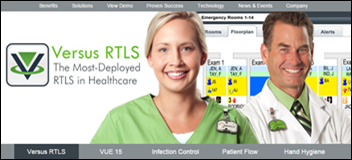 Welcome to new HIStalk Practice Platinum Sponsor Versus Technology. Over 700 hospitals, as well as clinics and and senior living facilities, use its RTLS and RFID solutions for optimizing and automating workflows using location information for patients, staff, and assets. I highly recommend you watch the recent HIStalk webinar Versus sponsored featuring John Olmstead of The Community Hospital (IN) to hear just how successful it has been in improving patient satisfaction, reducing staff overtime and turnover, and fighting a potential MERS outbreak using Versus solutions. Check out the Twitter recap if you're pressed for time. Thanks to Versus Technology for sponsoring HIStalk Practice.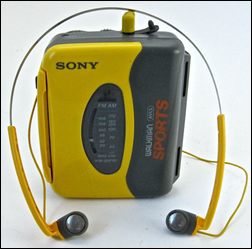 Just in time for #TBT, Sony re-introduces the Walkman as a flash memory based digital audio player great for audiophiles who enjoy the larger DAP file format. Needless to say, the new Walkman looks nothing like the one I sported in the mid-80s. While the first cassette I ever bought was one by the Moody Blues, I distinctly remember donning my Walkman's headphones to listen to Paula Abdul. Don't judge.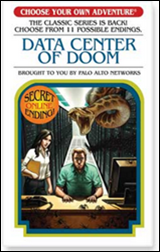 The Choose Your Own Adventure series seems to be making a comeback too, as evidenced by a new way to enjoy it on Twitter and the above tome, which I picked up at the Palo Alto Networks table at a recent cyber security event. Choices in the data-center thriller include, "If you decide to make your firewalls presentation to Patel right now, turn to page 48" and "If you decide to reschedule with Patel so you can focus on the possible data breach in front of you, turn to page 23." Apparently, choosing the data breach results in all hell breaking loose at your data center and the subsequent loss of your job. The upside? You end up in Nashville opening for the Zac Brown Band. 
---
Announcements and Implementations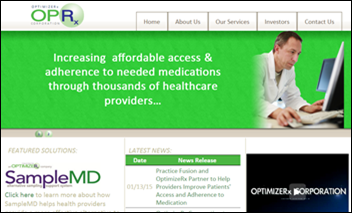 Optimizerx Corp. integrates its SampleMD patient savings and support system into Practice Fusion's EHR, enabling physicians that e-prescribe to provide coupons for patient co-pays and free sample vouchers for medications.

PokitDok introduces the Enterprise Scheduler system for group practices, telehealth providers, and hospitals to centralize scheduling and make open appointment times available on intranets, websites, and mobile apps. The company has also partnered with Healthiest You to incorporate its physician search engine, and pricing and scheduling tools into HY's telehealth membership plans.
Zwanger-Pesiri Radiology (NY) chooses the Visage 7 Enterprise Imaging Platform for its 58 Long Island radiologists, integrated with the practice's vendor-neutral archive and enterprise workflow engine.
HealthLoop releases an iPhone app that sends push notifications to a physician when a patient triggers a clinical alert or when another physician sends a triage handoff. It's part of the company's package that costs $199 per physician per month.
---
Government and Politics
HHS breaks down its internal e-mail silos by moving to a cloud-based Microsoft system developed specifically for the federal government. HHS anticipates the move will better enable collaboration amongst departments, which have thus far been unable to communicate with each other due to security issues and firewalls. HHS CIO Frank Baitman seems optimistic about outsourcing the new e-mail service: "I'm a big, big, big supporter of cloud. I'm a big supporter of as-a-service offerings. I think that the way the federal government develops applications, systems is unbelievably inefficient and ineffective, and we have large-scale systems across the federal government that we spend hundreds of millions, sometimes billions, of dollars on that are never delivered." Cue the taxpayer warm fuzzies.
---
Acquisitions, Funding, Business, and Stock
Apple, Google, Intel, and Adobe agree to settle a 2011 antitrust class action lawsuit by tech workers who accused the businesses of conspiring to avoid poaching one another's employees, specifically prized engineers. Plaintiffs accused the Silicon Valley companies of limiting job mobility and salary increases.
Cary, NC-based SmartLink Mobile, a spinoff of referral coordination software vendor Infina Connect,  raises $2.5 million in funding for its secure patient-doctor texting platform.
Athenahealth acquires inpatient EHR vendor RazorInsights for an undisclosed sum. RazorInsights primarily serves rural, critical access, and small community hospitals. I debated whether or not to include this news, given that it's related more to hospitals than physicians, but ultimately felt it was worth mentioning since ambulatory-centric Athena is obviously intent on making a play for the hospital market despite doom and gloom stock predictions that don't seem to be weighing it down. The announcement also makes me wonder if Athena will merge RazorInsight's north-of-Atlanta offices into its fairly new Ponce City Market digs.
---
Research and Innovation

Researchers from Weill Cornell Medical College find that physicians who use HIE to share reports on imaging tests are 25-percent less likely than their peers to perform duplicate tests. The study evaluated the Rochester RHIO (CT), which works with 70 healthcare organizations in 13 counties.
Practice Fusion's population health collaboration with Merck results in an increase in recorded vaccinations among  eligible patients on Practice Fusion's EHR. Over 20,000 physicians participated in the four-month test period, which resulted in a 73-percent increase in recorded vaccinations compared to pre- and post-program.
---
People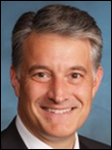 John King (Standard Register) joins the Azalea Health Board of Directors.

John Glaser (Siemens Healthcare) joins the American Telemedicine Association's Board of Directors.
---
Other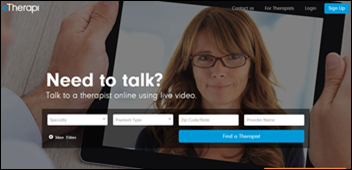 Teletherapy vendor eTherapi cashes in on the Kaiser mental health employee strike going on in California, alerting Kaiser patients that they can access one of their therapists for a discounted rate of $40 per appointment during the strike and for 30 days after.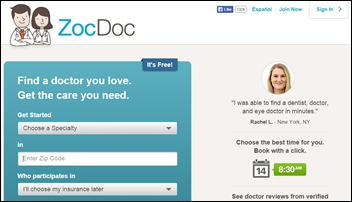 This article highlights the growing pains healthcare appointment-booking startup ZocDoc has experienced as it has scaled to availability in all 50 states. "[T]here are some obvious challenges that are presented in growing from a company of less than 20 people to now a company with millions of patients using it each month," explains Anna Elwood, VP of operations. "For one, you need to develop systems where you can actually track the experiences of users. And yet, at the same time, you need to make sure that those systems aren't the ones controlling the experience."
---
Sponsor Updates
SRSsoft offers four key ways to make and keep resolutions in the new year.
NextGen's ViaTracks Solutions clearinghouse will participate in CMS ICD-10 end-to-end testing with seven Medicare payers from January 26-30.
---
Contacts
Jennifer,  Mr. H, Lorre, Dr. Jayne, Dr. Gregg, Lt. Dan, Dr. Travis
More news: HIStalk, HIStalk Connect.
Get HIStalk Practice  updates.
Contact us online.
Become a sponsor.