Top News
CMS Administrator Marilyn Tavenner, most known for her key role in the botched rollout of Healthcare.gov and for miscounting its enrollees, resigns. Former Optum executive Andy Slavitt will take the role as interim. The current enrollment period seems to be back on track, with HHS Secretary Sylvia Burwell making the final rounds of photo ops as the February 15 deadline for sign ups draws near. Nearly 6.6 million consumers have enrolled for coverage via Healthcare.gov as of earlier this month. The administration is hoping that 9 million will enroll through federal and state exchanges.
---
HIStalk Practice Announcements and Requests
Thanks to the following sponsors, new and renewing, that recently supported HIStalk Practice. Click a logo for more information.
---
Announcements and Implementations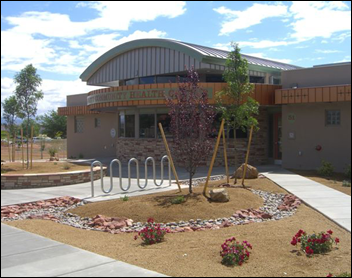 Yavapai County Community Health Services (AZ) launches a patient portal from NextGen.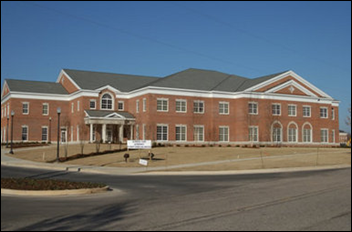 The Auburn University Medical Clinic (AL) plans to go live on a Med-Pass electronic immunization record-keeping system this spring. The system will be fully functional for student use just in time for the new school year this fall. Medical Director Fred Kam, MD notes that, "The majority of universities are currently not using a system like this. The new system not only will decrease errors but will also allow students to log on to their online account to access their records should they need a copy at any time."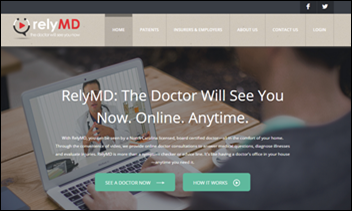 Wake Emergency Physicians P.A. (NC) develops and launches telemedicine service RelyMD. Co-founder Bobby Park, MD attributes the service's growing popularity to a decision by the North Carolina Medical Board to allow prescriptions through telemedicine visits.
Practice Fusion adds an online check-in module that collects patient information via practice-customizable online forms, then sends it to its EHR.
---
Acquisitions, Funding, Business, and Stock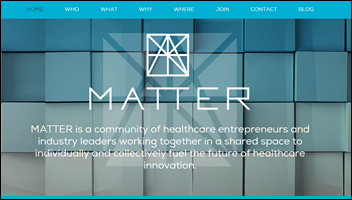 Chicago-based Matter, a hub for medtech and healthcare entrepreneurs set to launch next month, partners with healthcare investment bank Healthios. The partnership will give Matter members free access to the HealthiosXchange platform, a crowdsourcing marketplace for private equity in the healthcare industry.
Qualcomm Ventures plans to launch an investment firm with Novartis Pharmaceuticals that will invest up to $100 million in early stage digital health companies. Qualcomm, which has 18 startups in its global healthcare portfolio, plans to focus heavily on ventures that go "beyond the pill" to benefit patients and physicians.
---
Government and Politics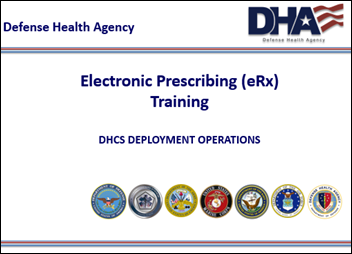 The Defense Health Agency announces that military pharmacies now can accept e-prescriptions from civilian physicians. The transition to the new eRx system began early last year, and is now available at clinic pharmacies in the U.S., Guam, and Puerto Rico.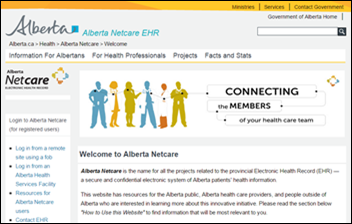 Alberta Health Services leaders are at odds over the expected go-live date of the Canadian province's anticipated digital health records system. Spokesman Steve Buick anticipates some parts of the system will be up and running by the end of 2015, while Health Minister Stephen Mandel won't commit to a timeline until he hears back from an internal task force looking into the feasibility of building it. "I'm not prepared to comment on what we will or won't have at any time until I get the report," Mandel says. "I am just cautious. You end up getting into trouble with these computer IT plans because they end up materializing in many different ways."
A House Committee on Energy and Commerce work group creates a draft policy that would require HHS to pay for telehealth services at the same rate as in-person visits within four years.
The AAFP submits comments on the ONC's draft Federal Health IT Strategic Plan 2015-2020, expressing frustration over the burden physician practices are having to bear as a result of ONC initiatives, and frustration that its proposed goals of collecting and sharing health information were "indistinguishable" from the goals and objectives that should have been met during the previous decade. AAFP Board Chair Reid Blackwelder, MD said that, "Given the breadth and depth of the work that could be initiated around health IT, we are concerned that resources may be spread so thin that no significant achievements are made toward the goals laid out in the Federal Health IT Strategic Plan."
---
Research and Innovation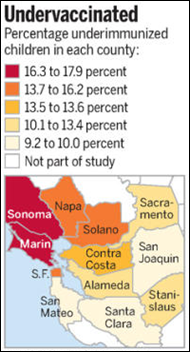 A Kaiser study uses statistical software to match EHRs to home addresses of California Kaiser patients who are unvaccinated, enabling Kaiser physicians to better target vaccination efforts and prevent disease outbreaks more quickly. Lead investigator Tracy A. Lieu, MD says that, "Anecdotally, doctors have reported that a lot of parents in a particular neighborhood or county have hesitations about vaccines. This is the first time we've used computers to actually find these clusters."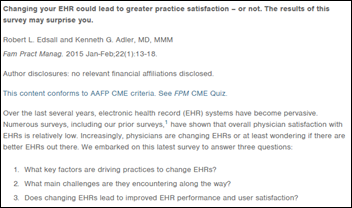 An AAFP survey finds widespread discontent among physicians who have switched EHRs in the last several years. Given that the AAFP requires a subscription to read the full survey results, I had to rely on a slightly skewed press release from Praxis EMR to glean further information. The PR uses questionable wording like "physician coercion," "forced to switch," and "traumatizing transitions" to convey the emotions the 305 physicians felt over the issue. EpicCare Ambulatory and Praxis had the most net gains in customers. Praxis took home the best user experience ratings.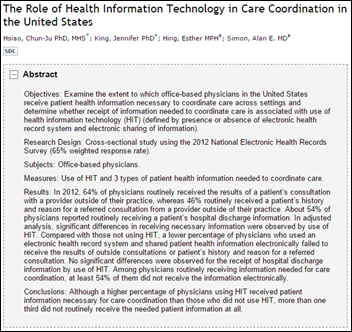 A new study reveals that a higher percentage of office-based physicians using healthcare IT received patient data necessary for care coordination than non-users, and that over a third did not regularly receive the needed patient data at all via electronic means. Given that the study analyzed data from physicians who responded to a 2012 survey on the use of EHRs and electronic information sharing, I have to wonder if the results are even valid anymore.
A survey finds that over half of 396 healthcare managers expect to recoup their investments in population health management programs within three to four years (no doubt good news to firms like Aledade.) Twenty percent believe that their investments in healthcare IT, and data and analytics tools will pay off in as little as one to two years. PHM-solution vendors will also be happy to know that only 24 percent of respondents consider their PHM capabilities as mature; 38 percent describe themselves as in the "elementary stages."
---
People

Eugene Borukhovich (SoftServe) joins the HealthXL network of advisors.
---
Other
Berkeley, CA-based startup Eko Devices announces the $200 Core 1, which clips onto a standard stethoscope to record its sounds to any smartphone or tablet via Bluetooth, allowing doctors to share the sound file in consulting with a remote specialist.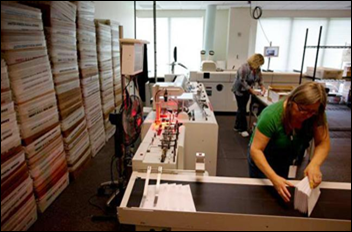 The local paper highlights the sleeping giant/economic driver Athenahealth has become in Belfast, ME. The company opened its first office there in 2008 with 12 staff, and now employs over 800 in the area to handle all of the company's insurance claims and physician bills. (I had to chuckle when I saw the copious amounts of paper in the picture above.) The company is also getting ready to move its 70 employees in Austin, TX to bigger offices in the renovated Seaholm Power Plant. That facility will enable Athena to employ over 600 in the next 10 years.
Northern Kentucky Medical Society board member Mark Schroer, MD makes the case in an op/ed for greater physician/retail clinic collaboration, asking some pretty pointed questions:
"Physicians have criticized the retail clinic model. But we also need to examine ourselves, which is part of our great tradition. We need to ask why these models of care are successful in the first place. What does it tell us about our own practices? Doctors often project an image of being too busy. We are too busy to listen, too busy to look and sometimes, too busy to care. In short, do we project empathy? Not important? Ask the Cleveland Clinic. It now has an entire training program on empathy for all employees including physicians. As a result, patients perceived their care was better. Perhaps, if we did a better job letting patients know "we are there for you" they would never leave home in the first place. Obviously, there are many questions that need to be answered. Maybe retail clinics are not such a bad thing after all."
---
Security Divas Scrutinize the Current State of Cyber Threats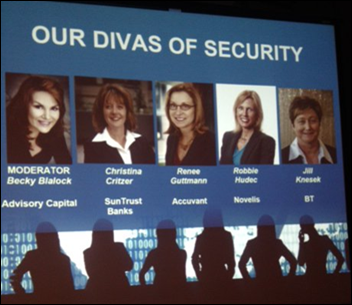 Mr. H's decision to create a section for healthcare privacy and security news over at HIStalk.com makes perfect sense considering the growing number of facility breaches meriting media attention these days. It's perhaps even more timely given President Obama's push to revive cybersecurity legislation that has stalled over the past few years. If enacted, the updated proposal would promote better cybersecurity information sharing between the private sector and government, and enhance collaboration and information sharing amongst the private sector. While organizations like the Health Information Trust Alliance (HITRUST) applaud the proposal, it remains to be seen just how effective this type of increased information sharing would be to smaller physician practices that are already dealing with declining reimbursements, burdensome Meaningful Use criteria, and a shrinking pool of physicians looking to work independently.
Do physician practices even have time to worry about potential breaches, much less pony up money to prevent them? Former ONC chief safety officer Joy Pritts told Politico that, "The health sector is just beginning to realize what a potential threat cybercrimes can be. As people realize how valuable health information is, and also realize how it's not protected by many organizations, they're going to wake up."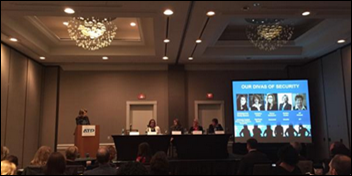 Other industries are already waking up to the threat (and potential financial straits) security breaches pose to their organizations. The ATP "Divas of Security" event offered first-hand insight into how the financial, utility, banking, and manufacturing industries are dealing with cybersecurity. Aside from the fact that I thought it would be fun to be in a room with other divas, I went hoping to glean a few security tips for healthcare. I came away with the realization that the outside world doesn't have as great an understanding of the threats healthcare faces as they probably should. When polled, the majority of the audience chose "retail" as the sector most likely to see breaches over the next 12 months, perhaps because they noted in an earlier poll that they had recently experienced a personal or professional breach. Moderator Becky Blalock of Advisory Capital quickly put that assumption to rest when she stated that it will in fact be healthcare.
When asked what top things their firms are doing to deal with cybersecurity threats, panelists noted that they are getting more serious about scrutinizing their vendors, and are becoming increasingly interested in information sharing, which is reflected in the President's new proposal. Big data and analytics were mentioned, as was the fact that IT companies too often work in siloes (where have I heard that before?).
I found it fairly telling that Blalock had to pull a few teeth to get the panel to offer up best practices. I wonder if a panel of healthcare IT experts would respond any differently? When the crickets finally stopped chirping, Robbie Hudec from Novelis said it's imperative to get the C-suite on board, and that it's absolutely necessary to help your employees understand the risk.
Security firms in the audience were probably happy to hear that hackers and breaches aren't going anywhere anytime soon. Jill Knesek with BT, told us that hackers will always be one step ahead: "They have to be right only once. We have to be right all the time."
---
Sponsor Updates
---
Contacts
Jennifer,  Mr. H, Lorre, Dr. Jayne, Dr. Gregg, Lt. Dan, Dr. Travis
More news: HIStalk, HIStalk Connect.
Get HIStalk Practice  updates.
Contact us online.
Become a sponsor.