Top News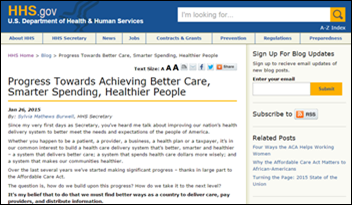 HHS Secretary Sylvia Burwell unveils a new plan and timeline for moving healthcare providers from a fee-for-service model to a value-based reimbursement model. Goals include getting 50 percent of all Medicare provider payments switched over to alternative payment models by 2018, and for nearly all Medicare fee-for-service payments to be tied to quality and value by the same year. Burwell also announced the formation of the Health Care Payment Learning & Action Network, calling on providers, consumers, employers, payers, industry, and other government agencies to help HHS keep to its aggressive timelines.
---
Acquisitions, Funding, Business, and Stocks

New Jersey-based MaxMD receives clearance from the Minnesota Department of Health to operate as a Health Data Intermediary in the state, meaning that providers there now have access to its Direct Messaging services. (On a whim, I looked up Minnesota's state motto. "L'etoile du Nord" dates back to 1861, though "the Land of 10,000 Lakes" is far more well known.)

This article digs into telemedicine company Doctor on Demand's revenue model, breaking down the cut it takes from patient fees and employer utilization. The San Francisco-based company also brings in revenue from its white-label offering for health systems. Given that it raised $21 million late last year, I'll be interested to see how its MGMA booth compares to its HIMSS booth.

Emdeon is considering an IPO, sources say. The earnings multiples of recent sector deals suggest a valuation of $5.4 to $6.6 billion, which would create huge profits for the two private equity firms that took Emdeon private in 2011 for $3 billion.

The local business paper profiles the healthcare technology investment plans of GE Ventures, which has 17 healthcare-related companies in its portfolio. The firm typically invests in five HIT companies each year, to the tune of between $3 million and $8 million apiece. "The sort of companies we're looking for are divided into three verticals across health care," explains Alex de Winter, director, "Minimally invasive medical devices, healthcare IT and services and precision medicine, which got a shoutout from Obama, clinical diagnostics, and life sciences instrumentation."
---
Announcements and Implementations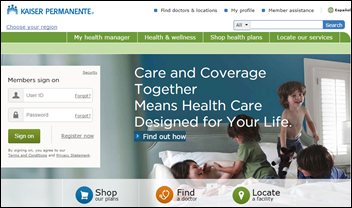 Three-hundred fifty Kaiser Permanente ambulatory clinics receive the Stage 7 Ambulatory Award from HIMSS Analytics. The award recognizes the organization's use of its HealthConnect EHR, the largest non-governmental EHR in the world.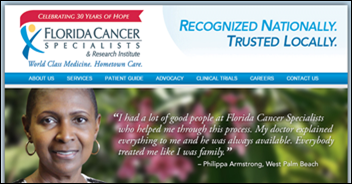 Florida Cancer Specialists & Research Institute selects Athenahealth's revenue cycle and PM services as part of a pilot program in which the new technology will be rolled out in phases to 300 providers.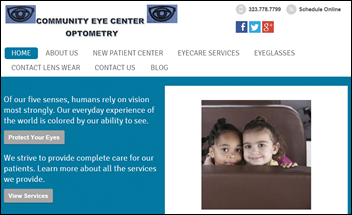 Community Eye Center Optometry (CA) selects the VersaSuite EHR and PM system.

EHNAC announces new versions of criteria for 15 accreditation programs. Applicant candidates beginning the accreditation process in this year will adhere to the updated criteria versions for accreditation and/or re-accreditation.
---
Government and Politics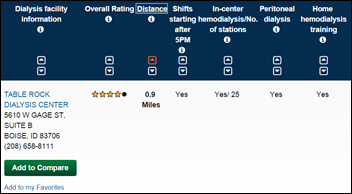 CMS adds star ratings to its Dialysis Facility Compare website. The annually updated ratings summarize performance and quality, joining similar rating systems used for Physician Compare and Nursing Home Compare.

Telehealth already seems to be the healthcare business buzzword of 2015, and we're only 27 days in. The Federation of State Medical Boards launches LicensePortability.org to track the progress of the Interstate Medical Licensure Compact in state legislatures. (Nine states have already introduced it this year.) Originally introduced in September 2014, the compact proposes legislation that would speed up the process of issuing licenses for physicians who wish to practice in multiple states, in turn making it significantly easier for telemedicine companies to operate to their fullest potential.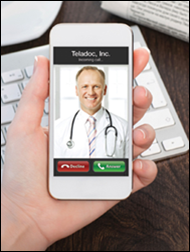 Teladoc continues to make news as its services get shut out of Texas and Arkansas due to medical board concerns over patient-physician relationships. The company, based in Dallas of all places, went so far as to sue the Texas Medical Board (for the second time) for its declaration earlier this month of an emergency rule requiring physicians to meet patients "face-to-face" before prescribing them a controlled drug. "There is no imminent peril," the company's complaint states. "There is no emergency. There is only a state agency ignoring its legal limitations in a blatant attempt to get its way." Teladoc does not operate in Idaho for similar reasons.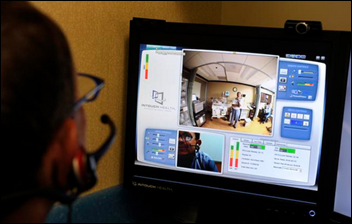 The state of Colorado's House Health, Insurance, and Environment Committee approves a bill that would expand the use of telemedicine across the state. If approved, the bill would prevent payers from requiring in-person care if consulting, monitoring, and other care could be as effectively administered at a distance.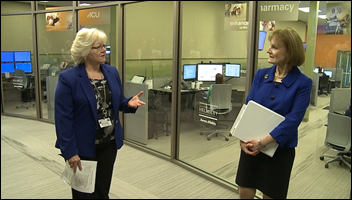 HRSA Administrator Mary Wakefield, RN tours the South Dakota facilities of telemedicine network Avera, which provides remote care to rural populations via its growing e-Care network. "We have so many parts of the United States that are under served," explains Wakefield, "that are what we call health profession shortage areas. [Avera e-Care] is, over time, part of the solution I think to that problem."
HHS reduces the outbound flow of personal consumer data from Healthcare.gov to third-party sites, caving to public outcry over the revelation that the exchange was delivering personal registrant details including age, ZIP code, and income to websites related to advertising, and data mining for marketing and performance metrics. The agency had previously contended that the outside companies used the data only to analyze and improve Healthcare.gov.
---
Research and Innovation
The American Society of Clinical Oncology partners with SAP to develop CancerLinQ, a computer network that will help cancer doctors make treatment decisions for their patients based on the outcomes of comparable patients. ASCO expects to roll the first version of CancerLinQ out by the end of 2015 to 15 oncology practices that are contributing half a million patient records to the big data project.
This article highlights the parameters the VA has set around its two-year, $16 million Watson pilot project. They include initially operating in a safe-harbor environment where simulated patient encounters will be run using real clinical data, assessing the ability of the system to perform clinical semantic searches of the EHR and clinical literature, and assessing its ability to generate problem lists from the EHR.
---
Other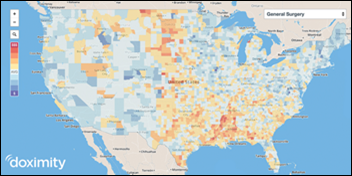 Silicon Valley-based Doximity launches an interactive map highlighting physician compensation trends and salaries across 48 specialties, plus potential career opportunities in rural areas with shortages. Dr. Jayne, who seems to be considering career options at the moment, may want to think about going rural: Doximity data indicates that physicians in rural areas see an average of $1,500 more in salary each year compared to those in urban areas.
Those interested in historical clinical career data may want to check out ONC's updated Health IT Dashboard, which now includes state and county estimates for the number of MDs, PCPs, NPs, and PAs from 2011 to 2013.
---
Sponsor Updates
Healthwise wins gold and silver Web Health Awards for its health education videos.
E-MDs CEO David Winn pens a new article entitled, "Time to Let the Air Out of the Tires on ICD-10."
---
Contacts
Jennifer,  Mr. H, Lorre, Dr. Jayne, Dr. Gregg, Lt. Dan, Dr. Travis
More news: HIStalk, HIStalk Connect.
Get HIStalk Practice  updates.
Contact us online.
Become a sponsor.