HIE: Finding Successes
Health information exchange (HIE) is the Holy Grail for all that is HIT. All the EHRs and self-monitoring devices and big data collection tools in the world really come to nothing if we don't have sharing of this digitally collected data, right? What good is EHR data without data sharing? Isn't that essentially the same as what we had before – offices and institutions filled with paper charts chock full of data with which nobody could do much of anything because it was in a gazillion different silos that had no significant interconnectivity?
To be sure, EHRs and Fitbits and other data collection tools are just as essential as the data exchange, for without them there'd be no data to be shared. But, health data collection and its sharing are like the two sides of a single coin. And a coin with but one side is just a slug.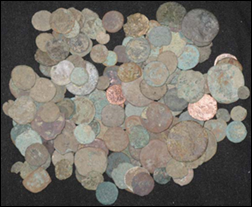 The real purpose of Meaningful Use, Regional Extension Centers, and all that associated jazz was to drive forward a foundation upon which to build, to cast the first side of the coin, to lay the framework for the next step. That next step is the flip side of the coin, the interchange of all that collected data … sharing … true health information exchange.
Unfortunately, many of the public and semi-public HIEs, especially the broad-based and/or statewide HIE systems that were begun across the country to share said data are failing, and failing hard. (This generally excludes private HIEs created by hospitals or localized health systems that are mostly doing OK because their reason for existence is built upon a localized need and unique business model.) Without continuing grant dollars to support the public/semi-public HIEs' less-than-capitalistic business models, many are taking a nosedive, likely into oblivion.
And, to be honest, that was the intention.
No, the intention wasn't to create a bunch of money-sucking, doomed-to-fail exchanges. The intent was to create the growth medium, a nationwide test bed if you will, for deriving a few winners, a few flowering models of success among the weeds of failure. At least that's what I was told back in the early days of HITECH and RECs and MU by one of those so-called "highly placed governmental sources." He (or she) said that the feds knew that many a Regional Extension Center and/or HIE would essentially fail, that most would survive only as long as the soft money lasted. They knew that they were generating a bunch of loss leaders, so to speak, but also knew – or at least hoped – that a few successes would blossom. The goal was to create a sufficiently fertilized environ to generate a few winners, a few role models that could hopefully be cloned and replanted atop the tilled-under graves of those expected-to-die organizations. (Personally, I can't verify the truth of that thought process or say whether those intentions were ever spoken openly amongst the feds, but it does seem fitting with what has transpired since.)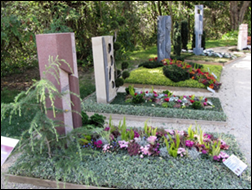 If that broad "test bed" model was in fact true, it's those successes it engendered upon which the whole future of HIE depends. If those so-far-proven models continue to thrive, and if they can be extended or replicated across the rest of the country, and if they can execute successful inter-HIE connectivity just as successfully as they did within their own intra-HIE networks, then a true national "Holy Grail" health information exchange might be realized.
Healthcare Informatics recently ran a piece entitled "Top Ten Tech Trends: "Survivor: Edition HIE"– Can Statewide HIEs Achieve Sustainability?" that briefly discussed a few of the successful HIEs – those in Colorado, Maine, Michigan, and Ohio. To get a flavor of the blossoms that are growing from the federal HIE garden, it's worth the read. (Full disclosure: I'm on the board for the Ohio HIE, Clinisync. Also, the article quotes Clinisync's CEO, Dan Paoletti, a friend and one of the finest human beings I've ever known, so I'm probably biased in my recommendation of this read.)
Who knows what the final nationwide HIE will eventually look like? But, it is coming. Many might say it's premature, but I believe the tipping point has passed and we're now on the uninterruptible path toward true and total health information exchange. It may seem like it is a ways off, but I'm betting the Holy Grail is closer than most people think.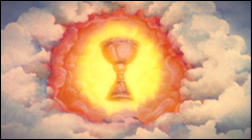 From the trenches…
"If you have no critics, you'll likely have no success." – Malcolm X
Dr. Gregg Alexander, a grunt in the trenches pediatrician at Madison Pediatrics, is Chief Medical Officer for Health Nuts Media, an HIT and marketing consultant, and sits on the board of directors of the Ohio Health Information Partnership.
---
Contacts
Jennifer,  Mr. H, Lorre, Dr. Jayne, Dr. Gregg, Lt. Dan, Dr. Travis
More news: HIStalk, HIStalk Connect.
Get HIStalk Practice  updates.
Contact us online.
Become a sponsor.