Top News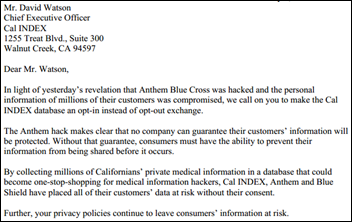 Fallout from the Anthem hack continues: Patient Privacy Rights and Consumer Watchdog representatives write a letter to Cal INDEX, the health information database created by Anthem and Blue Shield of California, demanding that consumers be allowed to opt-in to the HIE rather than opt-out due to the shaky privacy policies currently in place. The authors contend that:
Consumers still do not have a real right to opt out. Although you agree to not share the information of a consumer who opts out, you intend to continue collecting and entering that person's information into the database, and consumers will not have a right to delete that information.
Cal INDEX does not plan to give consumers access to their entire record until a patient portal is developed at some unidentified time in the future. This places patient health at risk by increasing the likelihood that a medical provider relies on a file that is incorrect.
"Consumer Watchdog and Patient Privacy Rights are always suspicious when health insurance companies create programs they say are for consumers' benefit," the writers explain, "yet make participation mandatory. Health information exchanges that give consumers control of their own information can offer real benefits for patients' health, but Anthem and Blue Shield presumptively signed up their customers for Cal INDEX before adequate protections were in place."
---
Acquisitions, Funding, Business, and Stock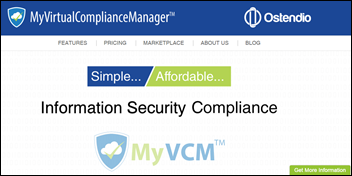 In a timely move, the Center for Innovative Technology invests in Ostendio Inc., a startup that provides information security and privacy compliance solutions to digital health companies via its MyVirtualComplianceManager platform. Ostendio CEO Grant Elliott was behind Voxiva's Text4baby and Text2quit mobile solutions.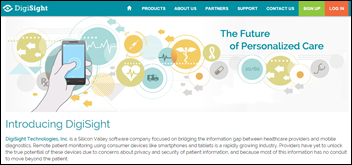 DigiSight Technologies raises $7.8 million in Series B financing from new and existing investors including Biosys Capital, Waycross Ventures, GE Ventures, and Lagunita LLC. The company's DigiSight Network creates a secure connection for data from mobile devices to move into clinical settings. The company plans to focus its commercialization strategy on ophthalmology.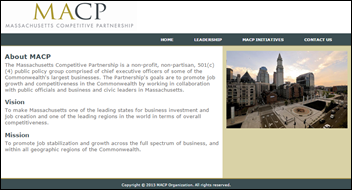 The Massachusetts Competitive Partnership works to make the state a mecca for digital health technology. The group of 16 influential CEOs and business leaders are looking at financing, mentoring, and incubator space, as well as contemplating a push for a tax credit to persuade angel investors to provide seed money. The private-sector group is working with Leerink Partners to set up a private equity fund that would invest in Massachusetts-based digital health companies.
---
Announcements and Implementations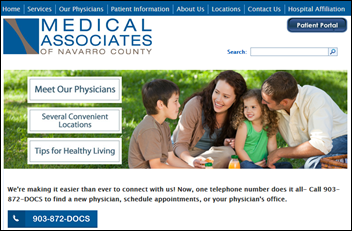 Medical Associates of Navarro County (TX) goes live on the ImmTrac Texas Immunization Registry after successful interface testing with its EHR.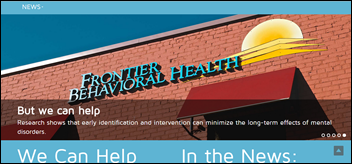 Frontier Behavioral Health (WA) selects the CoCentrix Coordinated Care Platform as its EHR and care management tool in an effort to connect its 15 behavioral health service lines with its 500 end users.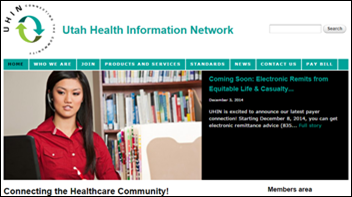 The Utah Health Information Network selects Applied PilotFish Healthcare Integration's eiPlatform and eiConsole for Healthcare products to power its health claims data clearinghouse.
---
Government and Politics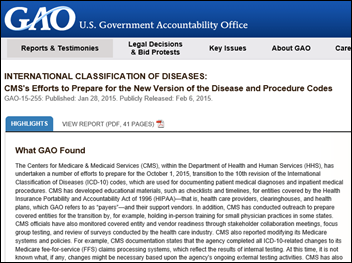 A new GAO report indicates that the switch to ICD-10 will happen on October 1, citing efforts undertaken by Medicare to address concerns about the conversion. The report, which stems from interviews with 28 stakeholders over six months, also indicates that CMS has been proactive, too. The agency has been busy developing educational materials for providers and payers, conducting outreach including in-person training for physician practices, initiating end-to-end testing, and consulting focus groups.
---
Telemedicine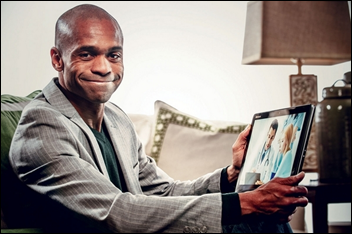 Crain's profiles telemedicine startup Helix, which provides video consults with physicians and cloud-based access to medical records via a $75 monthly membership fee. "We're both a health care technology company and a health care provider," says founder Les Hedman. "It's a little confusing." Hedman and partner Lizzie Nolan self-funded the company, which is working with four physician groups and will likely begin marketing to Medicare patients living in rural and remote areas.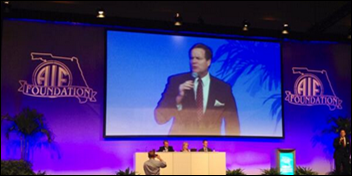 Senator Aaron Bean (R-Fernandina Beach) pokes fun at the sluggish progress of passing telemedicine legislation in Florida at the Florida Health Care Affordability Summit: "I'm not going to say Florida is behind the times but I just went to my healthcare provider a couple of weeks ago and they suggested I do some blood letting and they pulled out some leeches and I felt much better." A bipartisan group of state House and Senate leaders have expressed confidence the legislation will finally pass this year.
Lawmakers in Oregon are also pushing for passage of legislation that would provide health insurance coverage to patients who receive telemedicine care. Oregon law currently requires coverage of telemedicine only if it takes place at a medical facility. Senate Bill 144 could expand that coverage, allowing people to see a doctor or nurse via two-way video conferencing.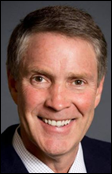 Senator Bill Frist, MD advocates for broadened telemedicine legislation in Tennessee in light of the looming physician shortage in primary care: "As a doctor from a family of doctors, I am well aware that our profession has traditionally balked at change, especially when it involves new technology that alters how we interact with our patients. But the evidence is in from study after study. Telemedicine works. It is affordable and convenient for the patient. It expands access to excellent care to every community and every neighborhood across the state. If we want to continue to be a state that boasts a "health care capital" in our capital city of Nashville, we and our elected officials need to honor where medicine has been while embracing where it is going."
---
Research and Innovation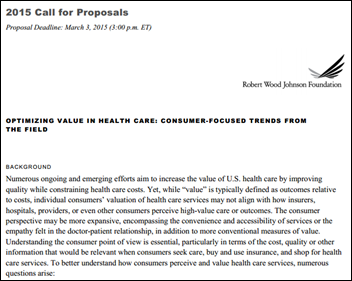 The Robert Wood Johnson Foundation offers grants ranging from $200,000 to $400,000 to non-profits and public entities conducting studies related to population health or the development of resources to help consumers make healthcare decisions. A total of $1.9 million will be awarded to between five and nine studies. Proposals are due March 3.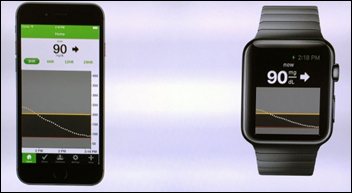 Rumors abound that med device company Dexcom has integrated its implantable glucose monitors with the iPhone and Apple Watch. Apple Watch demos of the Dexcom app for diabetes patients have displayed only glucose readings, though other features such as alarms and calibration might be in the works.
---
People
Tony Scott (VMware) is named chief information officer of the United States, replacing Steve VanRoekel.

DJ Patil (RelateIQ) joins the White House as a data scientist in residence, where he will focus on helping to handle healthcare data.

Brigham and Women's Hospital President and Harvard Medical School Professor Elizabeth Nable, MD takes a side job with the NFL as chief medical advisor.

Russ Thomas (Availity) joins the Connecture Inc. Board of Directors.
---
Other
Grant-funded Vermont Information Technology Leaders pitches its new HIE to consumers by running regional Super Bowl ads on local TV stations at a cost of around $13,000 of its $195,000 marketing campaign. The move did not sit well with Vermont Governor Peter Shumlin: "Many Vermonters joined me in being disappointed that state and federal funds were being used for an advertising buy during the Super Bowl," he said. "This should highlight the need for the Green Mountain Care Board to regulate VITL's expenditures." GMCB is an independent group created by the Vermont legislature charged with ensuring that changes in the state's health system improve quality while stabilizing costs.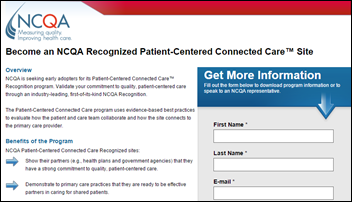 The National Committee for Quality Assurance seeks early adopters for its Patient-Centered Connected Care Recognition program. It will evaluate sites that deliver outpatient healthcare on their ability to communicate effectively with a patient's other physicians, especially those in primary care.
Medical residents and fellows get a dose of reality at the Understanding the Business of Medicine Conference in Buffalo, N.Y. Attendees familiarized themselves with the financial, regulatory, IT, and customer-service challenges they'll likely encounter upon joining a medical group or starting a practice. Buffalo urology resident John Bodkin III MD expressed his need for the day-long business school: "If I'm going to be up at night, I don't want it to have to be for, 'Oh, did I code that wrong? Am I going to get audited? Am I going to get paid for my time? Am I going to be able to afford my daughter's wedding?'"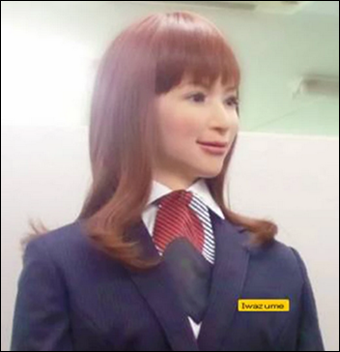 The Henn-na Hotel, opening this summer in Nagasaki, Japan, will feature blinking and "breathing" robots that make eye contact, respond to body language, and speak four languages fluently. They will check in guests, carry bags, make coffee, clean rooms, and deliver laundry. Could healthcare facilities in the U.S. be far behind? I wonder if patient satisfaction scores relating to customer service would plummet or soar.
---
Sponsor Updates
---
Contacts
Jennifer,  Mr. H, Lorre, Dr. Jayne, Dr. Gregg, Lt. Dan, Dr. Travis
More news: HIStalk, HIStalk Connect.
Get HIStalk Practice  updates.
Contact us online.
Become a sponsor.