Top News
HHS extends the February 15 deadline for open enrollment sign-ups to February 22 for anyone who started but was unable to complete registration on Healthcare.gov. As expected (by me, anyway), a last-minute rush to sign up for coverage caused long call-center wait times and back-end technical issues, including problems verifying applicant incomes. Several state-run exchanges, including California and New York, have extended their deadlines as well.
---
Webinar

February 17 (Tuesday) 1:00 ET. Cloud Computing – Cyber-Security Considerations. Sponsored by Sensato. Presenter: John Gomez, CEO, Sensato. This webinar will examine the security challenges involved when healthcare organizations implement cloud-based services.
---
Acquisitions, Funding, Business, and Stock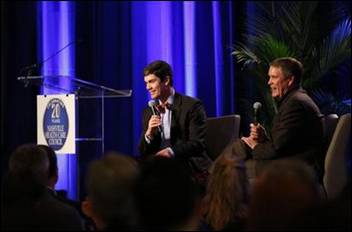 Bill Frist, MD chats with Marcus Osborne, vice president of health and wellness payer relations at Wal-Mart Stores, during a Nashville Health Care Council. Osborne explained that though the company's retail clinic strategy is its smallest play in healthcare, it is also the fastest emerging. The clinics, which are now in three markets, follow a primary care model and may sometime in the future incorporate mobile or telehealth components.
Tech startup veteran Tom Higley kicks off the 10.10.10 program in Denver to bring together 10 successful business launchers to meet for 10 days to tackle 10 of healthcare's biggest problems. Participants include Xerox, Kaiser Permanente, and the Colorado Health Foundation. Higley, who envisions modeling the program for other industries like energy and education, is confident several new companies will be launched in the coming months as a direct result of 10.10.10 conversations.
Fortune profiles eClinicalWorks , which has grown without venture capital and is run by co-founders who placed their ownership in trusts so that none of them can cash in their shares or try to take the company public. CEO Girish Navani told the reporter, "I don't need to be the richest man in Massachusetts," adding that employees like profit-sharing cash even more than stock options since "they can buy stock in Apple."
---
Announcements and Implementations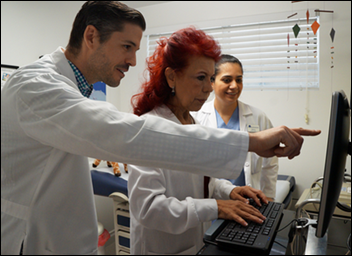 After a year of planning, Laguna Beach Community Clinic (CA) goes live on an Epic system hosted by Oregon Coastal Health Information Network. Associate Medical Director Jorge Rubal, MD attributes the new system not only to OCHIN, but to financial donations received from the Assistance League, families, and hundreds of individual donations. While Rubal seems enthusiastic about the clinic's new technology, it seems to highlight the almost oppressive Meaningful Use hoops small practices have to jump through to get new IT up and running.
Cerner enlists the services of Cloudera to power its data hub. The new infrastructure, powered by Hadoop, has already enabled Cerner clients to determine the probability of patient bloodstream infections. "Our clients are reporting that the new system has actually saved hundreds of lives by being able to predict if a patient has sepsis more effectively than they could before," says Ryan Brush, senior director and distinguished engineer.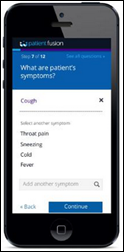 Practice Fusion launches Online Patient Check In, a move the company anticipates will help it eliminate a quarter billion pages of paper in 2015.
PerfectServe signed 29 new client contracts and had 260 go-lives in 2014, with 45,000 clinicians using its communications platform. 
---
Telemedicine

The American Telemedicine Association announces that "the world's richest doctor," Patrick Soon-Shiong, MD, will keynote its annual meeting and tradeshow, which will take place May 2-5 in Los Angeles. I wonder if the whistleblower lawsuit brought against him last month by two disgruntled NantHealth employees will again rear its ugly (and inconvenient) head as the ATA meeting kicks off.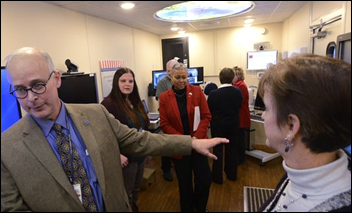 The local paper profiles the Central Alabama Veterans Health Care System and its Telehealth Education Delivered truck, which is making stops around the state to raise awareness of the telemedicine services available to veterans. CAVHCS saw 1,600 telemedicine patients last year, with many of those taking advantage of mental health services.
---
Government and Politics
Senate Democrats in Connecticut propose privacy legislation that would mandate healthcare companies to require encryption technologies. Senate Majority Leader Bob Duff (D-Norwalk) believes (somewhat erroneously) that such a mandate would have prevented the Anthem breach. As John Gomez of Sensato pointed out during last week's HIStalk webinar dissecting the Anthem hack, there's only so much you can do when trying to protect yourself against criminals who are willing to wait months, if not years, to find a way to slip in to your network via compromised passwords.
GAO is accepting nominations through February 27 for openings on the HIT Policy Committee in the areas of consumers, providers, health plans, and quality reporting.
---
Research and Innovation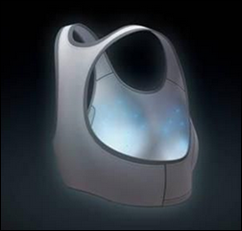 Cyrcadia Health develops the iTbra, which uses a series of embedded temperature sensors, along with an algorithm and app, to detect breast cancer in women with dense breast tissue. CEO Rob Royea believes the sports-bra-like wearable can detect cancer earlier and better than a mammogram. He hopes to achieve FDA approval so that physicians can offer it in place of mammograms, and consumers can eventually use it in place of monthly self-checks.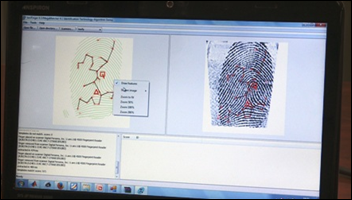 Researchers at Michigan State University work on developing a technology that will use fingerprint recognition to track vaccinations and other medical record data. "It's pretty simple," says MSU Professor Anil Jain, "all it takes is one scan of your fingerprint to pull up your health records and vaccination schedule. So we keep track of who has been vaccinated and who has received the proper dosage."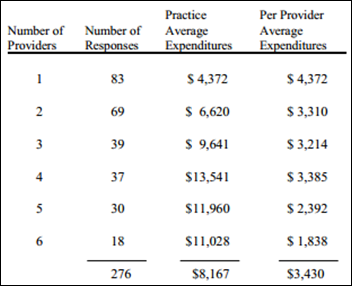 A Professional Association of Health Care Office Management study finds that the total cost of ICD-10 conversion for a small practice is around $8,167. Over 275 practices were surveyed about the cost of ICD-10 manuals and documentation, training costs, software system upgrades, bill conversion costs, and staff time spent on implementation. I find that figure surprisingly low given that other studies have shown that implementation can cost small practices between $56,000 and $226,000.
University of Pennsylvania researchers discuss people's propensity to trust their own guesses or another person's conclusions over facts based on algorithmically analyzed data – a method of decision-making that may not always work in their best interests. "Even if, in certain domains, people have learned to use a model or an algorithm, [consider when] you're making an important life decision," says researcher Berkeley Dietvorst. "Let's say you're in the hospital. Do you want to trust the doctor or a computer about whether to get surgery? That [trust] might not carry over. So this is one of those things where even if people can learn it for their job or in a certain domain, it might not carry over to other domains in their life."
---
Other

Cambridge, MA-based EHR company Vecna Technologies will host a 5K run for humans, and has extended an invitation to local robots that care to compete in a 100-meter-dash. "We were thinking, 'What kind of flavor can we have here?' explains cofounder Deborah Theobald, "and, you know, robots is so obvious." One of the first to sign up for the dash is vGo, a camera-carrying telepresence robot on wheels that lets people remotely navigate an office space or hospital while interacting with people through its display screen.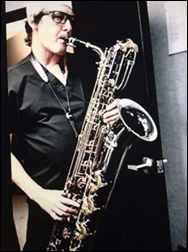 The local paper profiles Todd Forman, MD a Long Beach, CA-based physician who combined pre-med studies at Harvard with summers on the road as a saxophonist for Sublime before going into family medicine full time. "In my private practice, which I've been in nine years, as a family physician, what I love about it is you say 'What's wrong?' and being exposed to punk rockers and other forms of art, it opens your mind and senses up in a way where you don't judge," says Forman. "I'm much more approachable, able to get things out of people, able to describe problems and I love that about family medicine."

General surgeon Jeffrey Singer, MD writes in the Washington Post that the Meaningful Use program has harmed patients more than it has helped, lowering quality of care and causing costs to rise. "[E]nding the mandatory electronic-health-record program should be a plank in the Republican Party's health-care agenda," Singer advocates. "For all the good intentions of the politicians who passed them, electronic health records have harmed my practice and my patients."
---
Sponsors Update
---
Contacts
Jennifer,  Mr. H, Lorre, Dr. Jayne, Dr. Gregg, Lt. Dan, Dr. Travis
More news: HIStalk, HIStalk Connect.
Get HIStalk Practice  updates.
Contact us online.
Become a sponsor.