Top 10 Dubious HIT Bumper Stickers for 2015
I cannot verify the existence of any of the following stickers, but their appearance on bumpers – from Priuses to Beemers – has been rumored across the country.
TOP 10 HIT (& RELATED) BUMPER STICKERS OF 2015:
10.

9.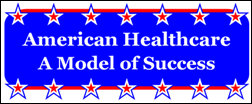 8.

7.

6.

5.

4.

3.

2.

1.

Oops… I just saw one more…

From the trenches…
"There's a difference between a philosophy and a bumper sticker." – Charles M. Schulz
Dr. Gregg Alexander, a grunt in the trenches pediatrician at Madison Pediatrics, is Chief Medical Officer for Health Nuts Media, an HIT and marketing consultant, and sits on the board of directors of the Ohio Health Information Partnership.
---
Contacts
Jennifer,  Mr. H, Lorre, Dr. Jayne, Dr. Gregg, Lt. Dan, Dr. Travis
More news: HIStalk, HIStalk Connect.
Get HIStalk Practice  updates.
Contact us online.
Become a sponsor.