Technology: A Key Element in Physician Recruitment and Retention
Although physician practice success depends on many factors, one could argue that the commitment of an organization's physicians is a chief determinant of future progress and viability.
More specifically, when physicians are happy, engaged, and involved, a practice is better able to attract and retain patients, participate in collaborative care models, achieve quality outcomes, and grow financially. In fact, organizations that strive to recruit and retain loyal physicians stand a greater chance of effectively navigating the ever-changing healthcare landscape.
How can organizations give themselves a leg up when it comes to capturing physician commitment? One answer is to embrace technology. By having robust hardware and software in place, a practice can be more appealing to physicians, helping with both recruitment and retention.
Why Technology is Important
There are several reasons why technology can boost physician enthusiasm and allegiance. To start, automated solutions improve efficiency, enabling physicians to perform key tasks faster and more accurately. In all candor, there is a minority of providers who feel that technology places greater burdens on productivity. But the majority are committed to using these advanced tools to allow them to focus their full attention on patient care, which increases both physician and patient satisfaction.
Furthermore, technology encourages better communication by allowing physicians to more effectively share information, faster. This enables meaningful patient interactions as well as heightened collaboration with other providers.
Investing in clinical technology can help physicians stay on the forefront of their field, supporting new and emerging procedures that improve care delivery and drive positive patient outcomes. Automated solutions can even reduce risk and prevent error, ensuring that the care provided is safe and appropriate.
Technology also allows physicians to work at the top of their license, bringing their considerable expertise to the patient encounter in ways that make the most sense. Ultimately, this is what physicians want — to fully practice medicine and spend as little time as possible on administrative or non-clinical tasks.
By regularly investing in technology, a practice can realize the aforementioned benefits. Moreover, this type of investment communicates that a practice is committed to its physicians and willing to financially invest in a dynamic and responsive workplace.
Key Technology Solutions to Have
The technology options available to practices are many, and it can be challenging to narrow down which are the most essential. In my experience, the following solutions are vital for long-term success:
An EHR that supports interoperability. This promotes more collaborative care across the continuum, facilitating smoother information sharing and consultation with colleagues. It also reduces the risk of mismatched or duplicative therapies, which can preserve patient safety and elevate outcomes. As organizations begin pursuing value-driven reimbursement, a robust EHR will become even more essential.
Portal technology. Designed to foster better patient communication and engagement, portals can nurture physician-patient relationships by facilitating meaningful interactions. When patients use the portal, they may communicate routine information with providers. The portal can also optimize the on-site visit so physicians can focus more on direct patient care.
Mobile solutions. As physicians increasingly rely on smartphones and tablets in their personal lives, they are looking to use similar technology during the work day. Not only do these tools enable more efficient information sharing, they can offer physicians flexibility in where they perform certain functions, which can enhance physician quality of life.
Software that communicates performance data, such as tools to create dashboards. These encourage greater transparency with physicians about their performance, allowing them to see how they compare with peers. Additionally, these tools can highlight potential trends that warrant physician attention.
Clinical equipment. Healthcare is constantly changing, and practices should stay up-to-date with the latest clinical solutions to remain competitive over time.
Key Considerations When Contemplating Possible Technology Options
Before jumping headlong into onboarding various technologies, practices should take a step back and commit to thinking strategically. Technology for technology sake is not helpful; it needs to be part of a larger plan. For example, decisions should take into account the cost-benefit ratio and how well the solution fits with the practice's long-term strategic goals. The purchase decision must also consider how the potential acquisition integrates with the practice's other systems, such as the existing EHR, the practice management tool and so on. Ultimately the investment must provide value to the practice in terms of either improved patient care or a better financial bottom line. Ideally, the technology will facilitate the practice realizing both these outcomes.
When reviewing different solutions, practices should involve physicians in the process to ensure systems are user friendly and meet their needs. Not only will this increase physician adoption but it will also encourage greater engagement with the technology once it goes live. If a practice does not seek physician input, the organization can inadvertently communicate that it does not value physician preference — a great source of dissatisfaction for physicians and possibly a precursor to flight.
It's important to note that providing access to technology doesn't always mean buying it. For instance, a group might receive access through a strategic relationship with a health system. Such an affiliation might provide the opportunity to use the technology (patient portals, EHRs, etc.) at little or no cost. This allows physician practices to preserve their autonomy while still offering cutting edge services.
Enhancing Recruitment and Retention
In today's competitive healthcare marketplace, physician practices should be constantly looking for ways to attract and retain physicians. Pursuing technology solutions that improve clinical care, financial performance, and efficiency can be a valuable method for engaging physicians and keeping them committed long term, serving as a significant component of a robust recruitment and retention strategy.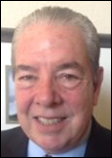 Jerry Broderick is an executive management consultant at Culbert Healthcare Solutions.