Top News
Marlin Equity Partners acquires PM/EHR vendor e-MDs and merges the company with another of its portfolio holdings, revenue cycle services vendor MDeverywhere. E-MDs founder and CEO David Winn, MD will retire.
---
HIStalk Practice Announcements and Requests
The RSA Conference bans scantily clad booth babes from the exhibit hall, specifically mandating business attire that doesn't include tops that display excess cleavage, miniskirts, and Lycra body suits. I don't think I need to go into too much detail as to why this is a good thing for women and humanity in general. I don't recall seeing too many booth babes at last year's HIMSS, though the dancing duo at the Medecision booth did catch my eye. If you're going to don Lycra, I suppose this is the most tasteful way to do it.
Check out the great painting Regina Holliday created for the T-shirts our HIStalking patient advocate scholarship winners will wear at HIMSS. Brush up on their backgrounds here, and then join me Tuesday, April 7 at 11 am ET for a #HIStalking tweet chat. All five scholarship winners will be there, posing questions related to patient engagement, advocacy and healthcare IT. 
Patient Engagement Pet Peeve: In an effort to organize my health data, I messaged my PCP to ask if she could upload my most recent test results to the patient portal. I like to have a digital history of medical encounters that I can go back and review as needed. My attempts to retain verbal explanations of the results, or those written on scraps of paper found at the bottom of my purse have proven unsuccessful. I was a tad frustrated when her nurse called to relay the information to me over the phone, forcing me to grab the very pen and paper I had tried so hard to avoid.
Several April Fool's Day-related messages crossed my inbox and Twitter feed yesterday. I especially liked the these two.
Watching: It doesn't have to be April Fool's Day for me to enjoy the comedy of Tim Hawkins. Check out his bit on visiting the doctor's office for a glaucoma test.
---
Webinars
April 8 (Wednesday) noon ET. "Leveraging Evidence and Mobile Collaboration to Improve Patient Care Transitions." Sponsored by Zynx Health. Presenter: Grant Campbell, MSN, RN, senior director of nursing strategy and informatics, Zynx Health. With mounting regulatory requirements focused on readmission prevention and the growing complexity of care delivery, ACOs, hospitals, and community-based organizations are under pressure to effectively and efficiently manage patient transitions. This webinar will explore the ways in which people, process, and technology influence patient care and how organizations can optimize these areas to enhance communication, increase operational efficiency, and improve care coordination across the continuum.
Here's MedData's webinar from Tuesday titled "Best Practices for Increasing Patient Payments." You can also check out the tweet recap here.
---
Announcements and Implementations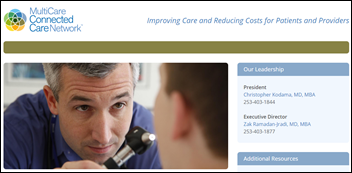 MultiCare Connected Care, a Washington-based commercial ACO, will implement Sandlot Connect from Sandlot Solutions to support its community-wide information gathering and exchange. Once up and running, the Clinically Integrated Network will connect employed and independent physicians who offer care to members of the ACO.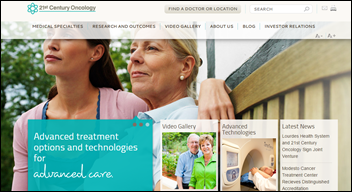 Nationwide cancer treatment service provider 21st Century Oncology selects Navigating Cancer's patient engagement and management platform.
Regional HIE Georgia Health Connect joins the statewide Georgia Health Information Network, which itself made news last November when it connected to South Carolina's SCHIEx statewide HIE.
Meditech, Merge, Kareo, Surgical Information Systems, and PointClickCare join the CommonWell Alliance health information exchange platform. With the new partners, CommonWell reports that its platform covers 70 percent of the acute care market and 20 percent of the ambulatory market. The organization named its first executive director, Jitin Asnaani, earlier this week.
Clinical trial patient recruitment company EPatientFinder joins the Greenway Health online marketplace of value-added sellers.
---
Telemedicine

San Francisco-based Spruce raises $15 million in Series A financing led by Kleiner Perkins Caufield & Byers with participation from Baseline Ventures, Cowboy Ventures, and Google Ventures. The company's online dermatology app is available to patients in California, New York, Florida, and Pennsylvania. The new funds will no doubt enable it to scale to other states in the near future. It's worth noting that the investment is Kleiner's first since winning a high-profile sexual discrimination suit last week. As Fortune noted, "With this latest investment, Kleiner can show that it is returning to some semblance of business as usual after the court room drama of the past month." The Spruce investment is not Kleiner's first in a telemedicine company. The VC firm made similar commitments to Teladoc in 2011.
Delaware moves forward in its attempts to improve upon the "F" rating the American Telemedicine Association gave it last year for telemedicine services under private insurance coverage. A bill to expand such services is released by a State House Committee for a vote in the House of Representatives.
---
People

Charles Christian (St. Francis Hospital) joins the Indiana HIE as vice president of technology and engagement beginning May 1.
---
Research and Innovation
AHRQ releases a white paper on "Using Health Information Technology to Support Quality Improvement in Primary Care."
---
Government and Politics

ONC reminds everyone that comments are nearly due on its Interoperability Roadmap. Is it wishful thinking to hope it will pen a final draft in time for HIMSS?
---
Other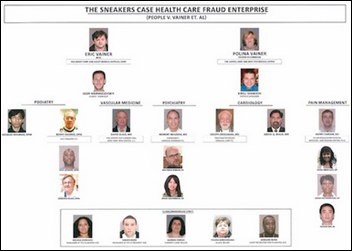 Sad: Nine providers are among 23 defendants named in a 199-count indictment that alleges they participated in a massive Medicaid and Medicare fraud scheme in which they lured poor and homeless people to corrupt medical clinics for unnecessary tests with the promise of free footwear.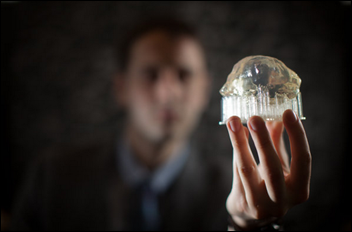 The New York Times publishes a piece highlighting the OpenNotes movement and calling for broader patient access to medical records data.
---
Sponsor Updates
---
Contacts
Jennifer,  Mr. H, Lorre, Dr. Jayne, Dr. Gregg, Lt. Dan, Dr. Travis
More news: HIStalk, HIStalk Connect.
Get HIStalk Practice  updates.
Contact us online.
Become a sponsor.