Top News
The AMA submits comments on the ONC's Interoperability Roadmap, offering the following recommendations:
Prioritize "cornerstone" interoperability issues and high-value use cases.
Forego using a punitive approach on providers to achieve interoperability.
Address cost and EHR usability barriers to interoperability.
Continue to allow private sector governance efforts to flourish.
Acknowledge the impact Meaningful Use is having on interoperability.
---
HIStalk Practice Announcements and Requests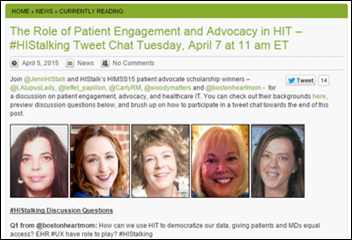 Join me and our patient advocate HIMSS conference scholarship winners for an #HIStalking tweet chat Tuesday, April 7 at 11 a.m. ET. @LAlupusLady, @woodymatters, @leffet_papillon, @CarlyRM and @bostonheartmom will talk about patient engagement, advocacy, and healthcare IT. You can brush up on their backgrounds here and check out discussion topics here. They'll be wearing their Walking Gallery shirts at the conference as they follow a busy schedule of interviews, meetings, and exhibit-hall cruising.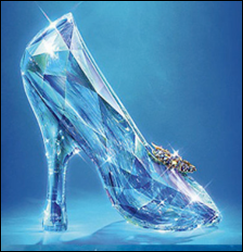 I can't believe there is less than a week to go until HIStalkapalooza. My ensemble is ready, and I can't wait to see what others will sport on our red carpet. While I don't expect anyone to don Cinderella-type shoes, I do hope guys and gals will make an effort to put their best feet forward, especially in light of the fact that we'll honor two lucky winners with a unique award to proudly display at your HIMSS booths or tout around the exhibit hall the next day. (And speaking of the exhibit hall, find out what HIStalk sponsors are doing on the HIMSS show floor by checking out our guide.)
Thanks to the following sponsors, new and renewing, that recently supported HIStalk Practice. Click a logo for more information.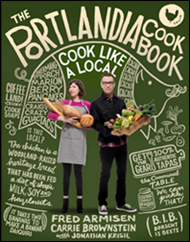 Reading: The Portlandia Cook Book. (And yes, they put a bird on it!) This $5 find is yet another reason why I love the books-for-sale shelf at my local library. This tome, which does have actual recipes, is similar in genre to one of my all-time favorites, America (The Book).
---
Webinars

April 8 (Wednesday) noon ET. "Leveraging Evidence and Mobile Collaboration to Improve Patient Care Transitions." Sponsored by Zynx Health. Presenter: Grant Campbell, MSN, RN, senior director of nursing strategy and informatics, Zynx Health. With mounting regulatory requirements focused on readmission prevention and the growing complexity of care delivery, ACOs, hospitals, and community-based organizations are under pressure to effectively and efficiently manage patient transitions. This webinar will explore the ways in which people, process, and technology influence patient care and how organizations can optimize these areas to enhance communication, increase operational efficiency, and improve care coordination across the continuum.
April 22 (Wednesday) 1:00 ET. "Microsoft: The Waking Giant in Healthcare Analytics and Big Data." Sponsored by Health Catalyst. Presenter: Dale Sanders, SVP of strategy, Health Catalyst. Microsoft has been quietly reengineering its culture and products to offer the best value and most visionary platform for cloud services, big data, and analytics in healthcare. This webinar will cover the Healthcare Analytics Adoption Model, the ongoing transition from relational databases, the role of new Microsoft products such as Azure and Analytic Platform System, the PowerX product line, and geospatial and machine learning visualization tools. Attendees will learn how to incorporate cloud-based analytics services into their healthcare analytics strategies.
---
Announcements and Implementations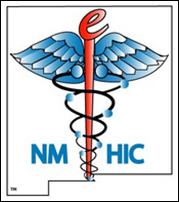 The New Mexico HIE goes live with technology provided by Orion Health.
Non-profit health information provider Healthwise offers a course on shared decision-making.
---
Telemedicine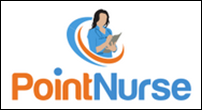 Telemedicine startup PointNurse partners with the crowdfunding platform Swarm Fund to create the first Global Telemedicine and Telehealth Distributive Collaborative Organization, enabling providers to join the community as members, receive fees, and have a proportional stake in the software.
---
Government and Politics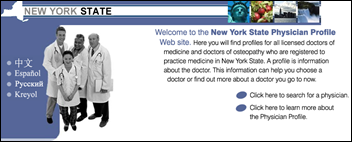 Patient advocates and state legislators breathe a sigh of relief when New York Governor Andrew Cuomo decides not to cut the budget of nydoctorprofile.com, the state Dept. of Health's physician profile website. "As we move towards more transparency and public access to health care information," explains Assembly Health Committee chairman Richard Gottfried, "this budget language will speed up both reporting by physicians and website updates by the Department of Health."
Mental health professionals, dentists, and chiropractors push back on a Minnesota law that requires all healthcare providers to implement EHRs. St. Paul psychologist Peter Zelles intends to comply with the law, despite reservations about patient privacy. "Some patients are treated differently because they are being treated for mental health problems," he explains, adding that some female patients worry about being stigmatized by physicians once they see they've had an abortion.
CMS announces that nearly 36,000 consumers have signed up for health insurance via Healthcare.gov during the extended enrollment period, which ends on April 30. That figure is well below the administration's estimate of 220,000.
---
Research and Innovation
A UCSF study finds that patients prefer getting biopsy results over the phone rather than via secure email. As someone who has received biopsy results, I can tell you a phone call is the most appreciated option, as it gives patient and physician an opportunity to discuss next steps in real time. I found it interesting that just over half of physicians in the study would pick up the phone to deliver bad news, while 31 percent would take the time to make a call for good news.

An eClinicalWorks physician survey finds that top portal patient engagement benefits are the ability to review and share medical records, schedule appointments, and receive automatic appointment alerts and reminders. Over half believe having access to patient information from wearable devices or fitness trackers would be somewhat useful to help treat them, though the survey's findings did not delve into just how they'd incorporate that data into patient medical records or office workflows.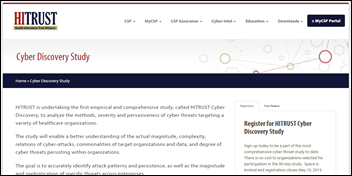 The Health Information Trust Alliance announces that it will sponsor a broad, empirical study of health IT security threats aimed at analyzing "the methods, severity and pervasiveness of cyber threats targeting a variety of healthcare organizations."
A WEDI survey on ICD-10 compliance reveals that over half of respondents are still uncertain as to if and when the transition to ICD-10 will take place. Not surprisingly, only 25 percent of providers have completed end-to-end testing, a decrease from the 35 percent that had begun testing in August 2014.
---
Other
Kroger's The Little Clinic earns The Joint Commission Gold Seal of Approval for the third time. The Tennessee-based chain of retail clinics implemented its first EMR in 2006, and most recently went live on VisualDX's Web-based diagnostic tool for physicians.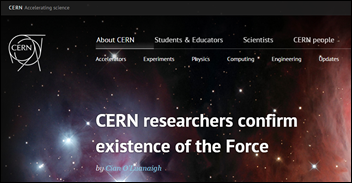 I'm kicking myself for missing this: CERN reports on April 1 the "first unequivocal evidence for The Force" using its Large Hadron Collider. Ben Kenobi of the University of Mos Eisley, Tatooine, explained that "The Force is what gives a particle physicist his powers."
I did a double take when I came across this headline: "Seattle's Medical Records Offers Electroconvulsive Therapy on Record Store Day." It's amazing how susceptible my mind has become to healthcare references.
---
Sponsor Updates
---
Contacts
Jennifer,  Mr. H, Lorre, Dr. Jayne, Dr. Gregg, Lt. Dan
More news: HIStalk, HIStalk Connect.
Get HIStalk Practice  updates.
Contact us online.
Become a sponsor.